I.T.S Mohan Nagar Ghaziabad, Department of Management organised its annual fest WYSIWYG on May 1st2021
Image Of Events: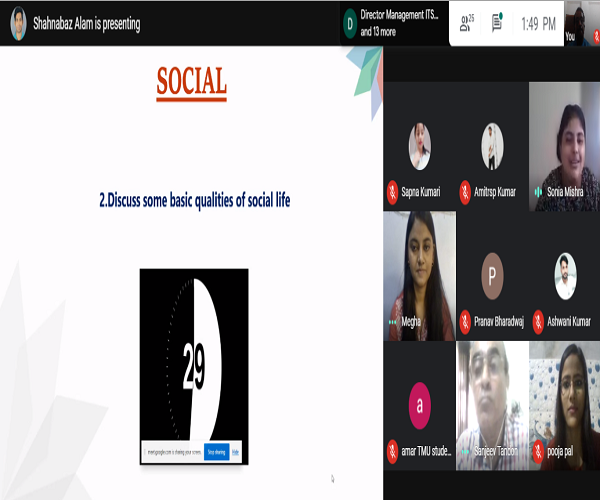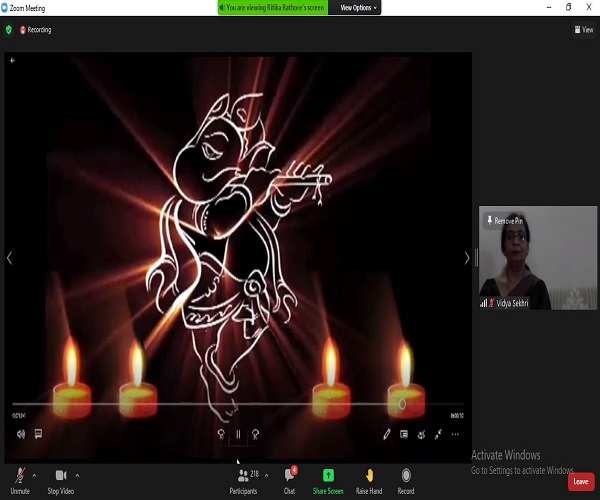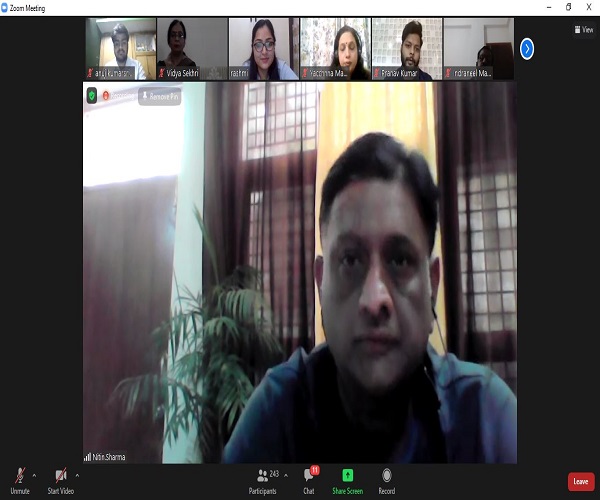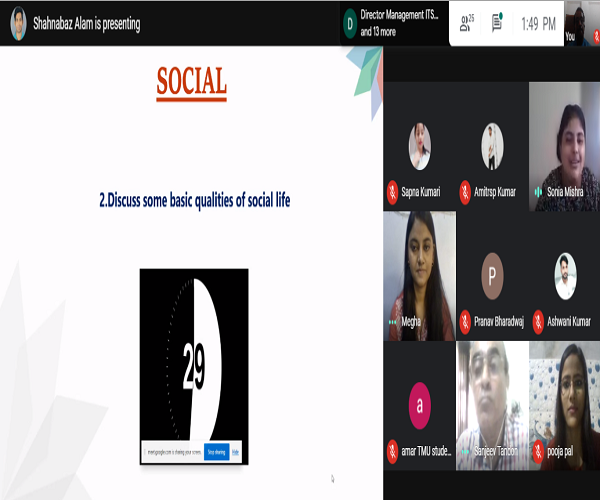 Hide Body Of News :
in virtual mode. The event witnessed a huge registration from around 130 colleges across 15 states in India. The event consisted of 7 different competitions such as Puzzle Mystery,JAM Twister, Business Quiz, Solo Dance, Abhinay, Face Painting and Music Mania.
The program commenced with Inaugural session whereDirector- Management Prof. (Dr.) Vidya Sekhri, presented a heart-warming welcome address. She emphasised that the aim of this platform is to encourage positive and creative pursuits among students. The inaugural session was graced by the presence of Shri. Nitin Sharma - Executive Vice President - Distribution at 9X Media and Mr. Omkar Paralikar and Mr. Rohan Chinchore- Classical artists who performed Live from Pune.Mr. Nitin congratulated the participants and emphasised that we should all look for positivity in such difficult times. Mr. Omkar and Mr. Rohan mesmerised the audience with perfect jugalbandi on Sitar and tabla. Director-Managementpresented virtual plaques to the dignitaries as a token of gratitude.
Post inaugural the 7 events were initiated at separate virtual platforms where the participants exhibited their aptitudes and amazed the audience with their talent.All the participants and winners were felicitatedin the Valedictory session.The event concluded with a heartfelt tribute paid by ITS fraternity to all the frontline fighters against COVID19.