Institute of Technology & Science (I.T.S), Ghaziabad has organised a Workshop on "Technical Analysis of the Stock Market" on 7thDecember, 2021. The workshop was organized as a part of industry delivery in the course of Investment Analysis and Portfolio Management for the students finance specialization of MBA (3rd Semester)20-22 batch.
Image Of Events: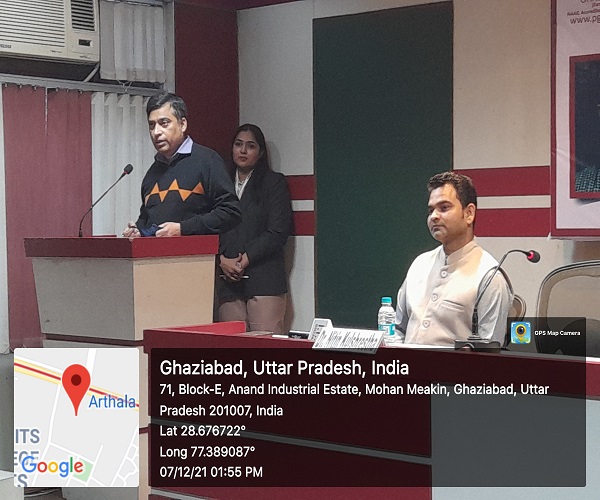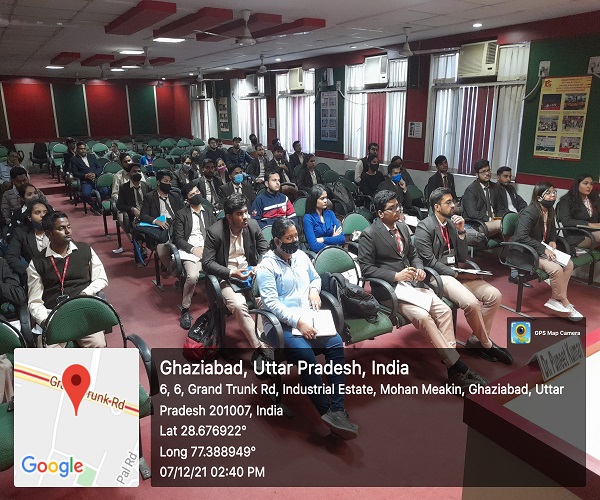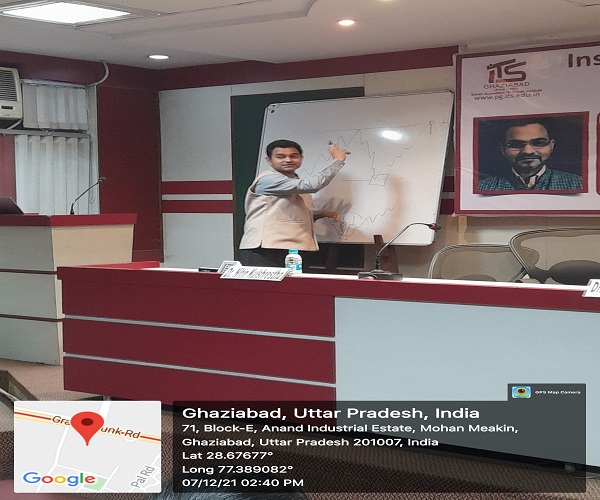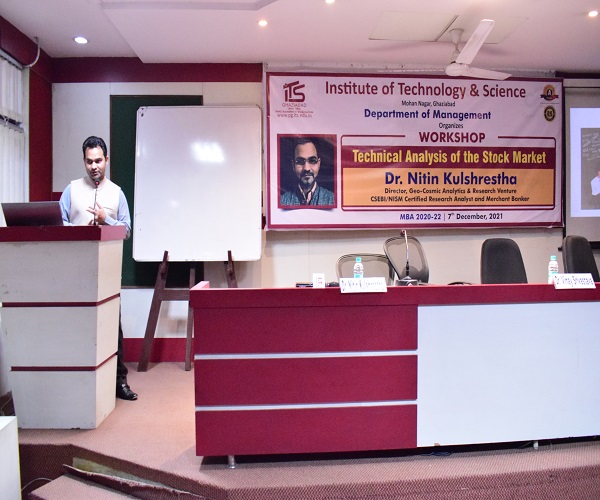 Full Date Of Event:
Tuesday, December 7, 2021
Hide Body Of News :
The key resource person for the occasion was Dr. Nitin Kulshrestha, who is the Director of Geo-Cosmic Analytics & Research Venture and SEBI and NISM Certified Research Analyst and Merchant Banker. He has more than 20 years of experience of stock market analysis and also PhD in fundamental and technical analysis.
Dr. Kulshrestha enlightened the students about the recent trend of equity market. He talked about various methods of technical analysis, relevance and uses of technical analysis. He also mentioned key measurement tools like aim broker and meta stock. He used upstrox platform for trading.
Dr. Kulshrestha briefly talked about candlestick pattern, price volume relation, candlestick pattern and indicators; and also discussed about the role of technical analysis for risk and return and anticipation of the future price. At last, he held forth on the emotional control and behavioral biases.
After this fruitful discussion he also took a round of questions from the students. Dr. Kulshrestha patiently answered all the questions, explaining each fully to the satisfaction of the students.
The lecture was started with welcoming of guest by Dr Puneet Kumar, Assistant Professor of Finance, in the department of management, I.T.S, Ghaziabad. At the end of the session, Dr. Vinay Kumar Srivastava, Associate Professor, I.T.S Ghaziabad put on record his concluding remarks and presented a plaque to the guest as a token of gratitude and remembrance.