Institute of Technology & Science, Mohan Nagar, Ghaziabad organized a Workshop on "Research Support Services using E-Resource" for the participants of MBA 2022-24& 2021-23Batches on December 7, 2022.
Image Of Events: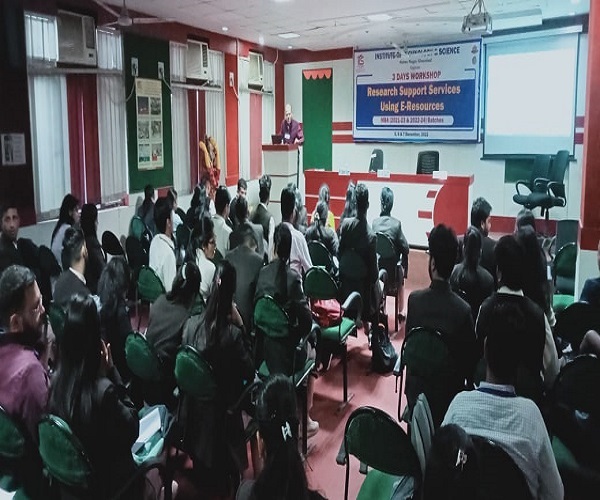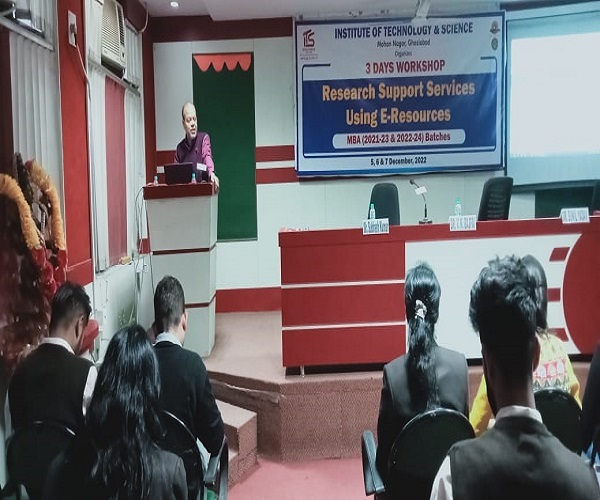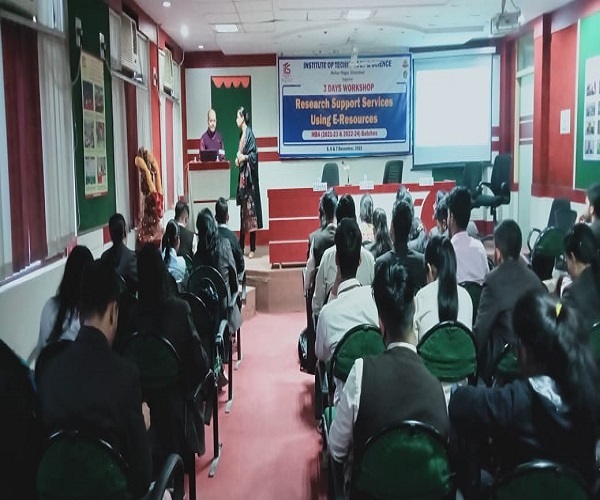 Full Date Of Event:
Wednesday, December 7, 2022
Hide Body Of News :
The expert for the session was Mr. Subhash Kumar, Vice President of Marketing Capitaline Market Publisher India PvtLtd. New Delhi, responsible for all India institutional sales and business development services and support for the capital market, capitalize corporate database & web content services used by a wide gamut of finance professionals, academicians, Research scholars, media houses, and corporates.
Firstly, Mr. Subhash Kumar familiarized students with how to use the capitaline database website procedure. Then he gave a brief note on the information available on the platform. He said there were 57000 companies worldwide, 322 industries,82 sectors, and 500+ business houses available. Then he further explained how organizations like CRISIL, ICRA, CBRE, and DELLOITE used capitalized data to supervise their customers. Then he talked about the importance of corporate governance and the annual year performance of the company. He also explained how capitalization helps researchers and stock traders with current data.
He ended the workshop by giving students all the knowledge about the financials of various companies and how to create insights for their assignments.