Prof. Shikha Aggarwal, faculty of Department of Management attended a webinar on COVID-19 and the Indian Financial System: Impact Assessment & Policy Response  organized by Department of Commerce, Bharati College held on April 29, 2020. 
  
Image Of Events: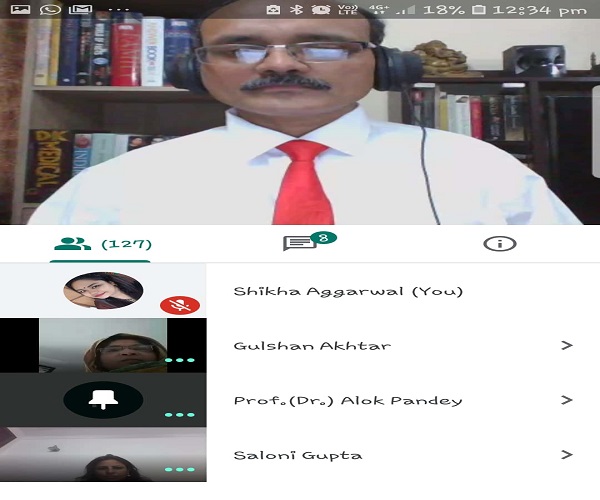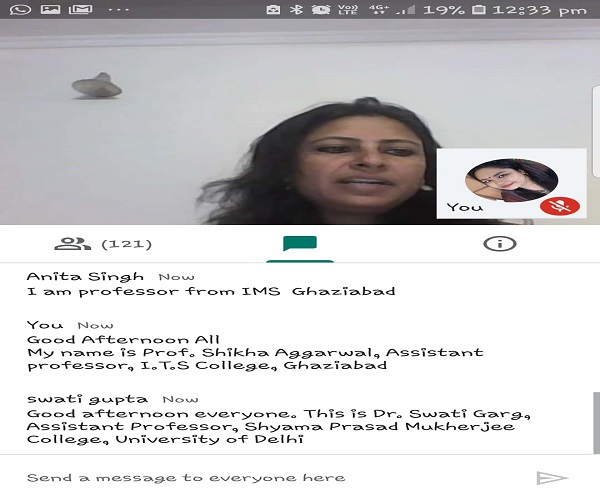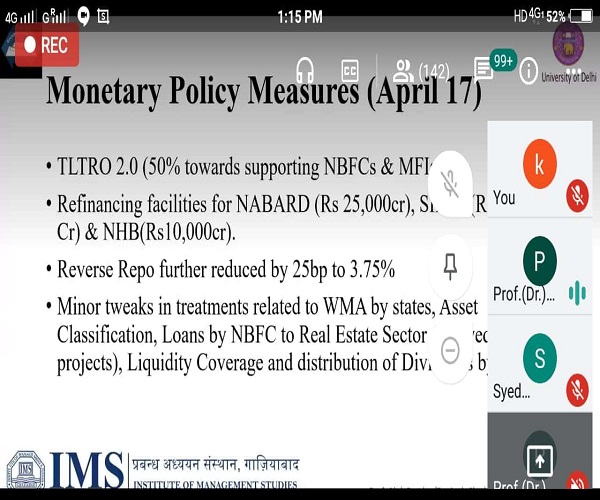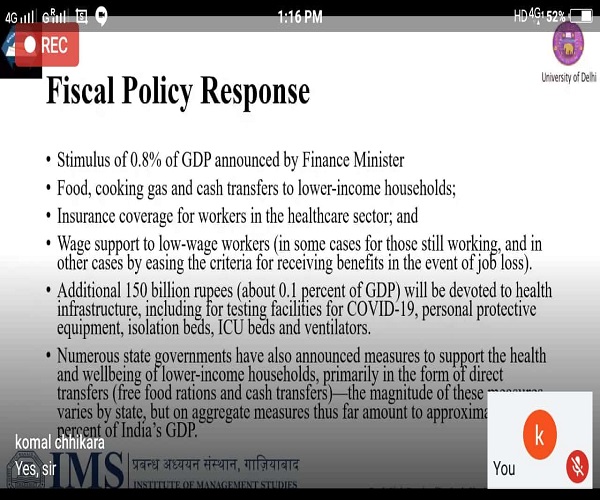 Full Date Of Event:
Wednesday, April 29, 2020
Hide Body Of News :
The guest speaker for the session was Prof. (Dr.) Alok Kumar Pandey, Director, IMS, lal Kuan, Ghaziabad. Prof. Pandey has a glorious career spanning close to 25 years, serving in senior academic & administrative positions in premier institutions in the private sector and Government of India. These include Lal Bahadur Shastri Institute of Management (LBSIM) Delhi, Institute of Management Technology (IMT) Ghaziabad, National Institute of Financial Management (Ministry of Finance-Govt. of India) and Institute of Cost Accountants of India (Statutory Body under Ministry of Corporate Affairs-Govt. of India) where he served as Director of Advanced Studies.
Prof. Pandey endearingly talked about the impact of CoVid-19 on the Financial sector including, insurance, banking and capital & financial markets. He enlightened participants about the upcoming challenges to the SME sector, which will be the one to face enormous challenges recovering from the repercussions of national wide lockdown. He also talked about the monetary and fiscal policy which has undergone changes and adjustments and how these changes may help the economy to come back on track but gradually. The session was undoubtedly very lively and inspiring. All the participants also received e- certificates for participation.