Department of Management at I.T.S Ghaziabad organized a webinar on "Preparing for a Corporate Life with Covid" on 1st June 2020
Image Of Events: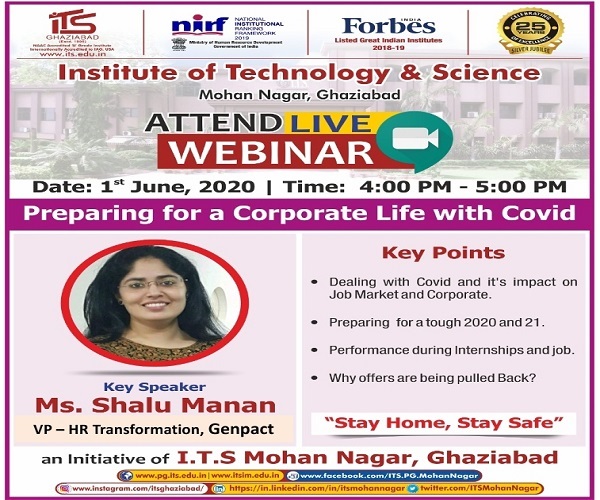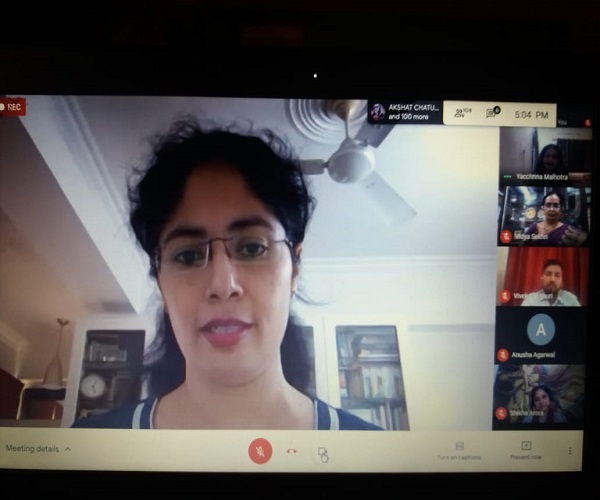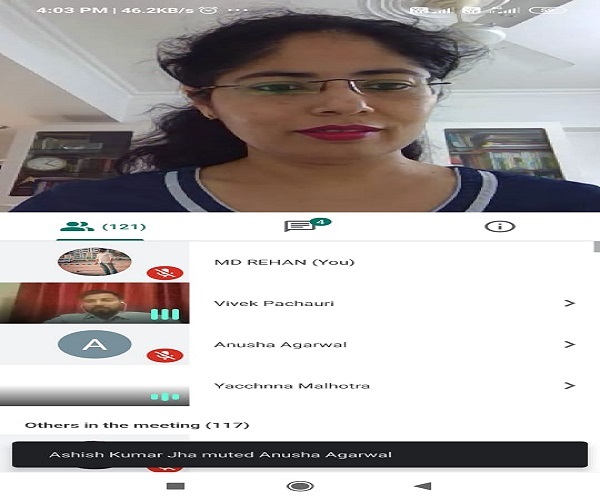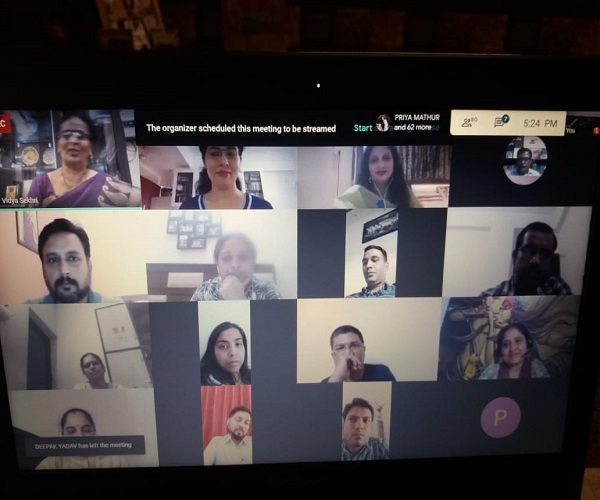 Hide Body Of News :
for management students under the Leadership Talk series.  The Talk was delivered by the distinguished speaker Ms. Shalu Manan, VP- HR Transformation, Genpact.  The objective of this webinar was to make students aware about how to deal with Covid and to better prepare for a tough 2020 and 2021. The session started with a formal welcome address by Prof. (Dr.) Vidya Sekhri, Director (Management) followed her thoughts on the present crisis of Covid 19. Ms Shalu Manan congratulated I.T.S- The Education Group for completing it's 25 years of existence. She said that life as we know has changed forever, old operating models will not be helpful, as measures of success have transformed.
She emphasised on understanding that "Every End has a New Beginning" and suggested to accept the new reality, as denial and depression are not going to help. She advised students to learn new skills, and find their IKIGI (a Japanese concept), a reason for being. She motivated participants by sharing that every journey has a secret destination, the traveller does not know about. At the end of the session many questions related to HR Roles post Covid 19, how to collaborate with virtual environment, internships, priorities of HR Department and work life balance were raised. Dr. Vivek Pachauri extended a vote of thanks for such an informative session by Ms Shalu Manan. Prof Yachana Malhotra moderated the session very well.