Department of Management at I.T.S Ghaziabad organized a Virtual Business Summit on the focal theme of "Enterprising Skills & Growth Strategies in the Post Pandemic Period" on 20 February, 2021.
Image Of Events: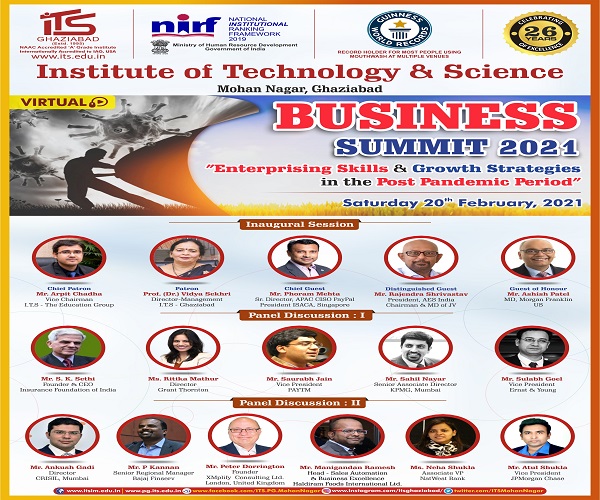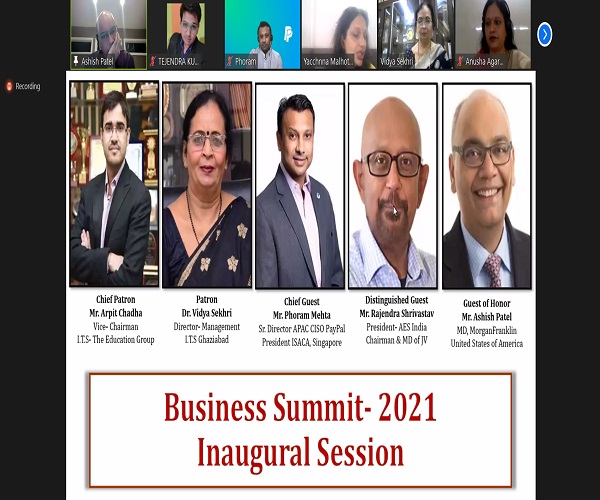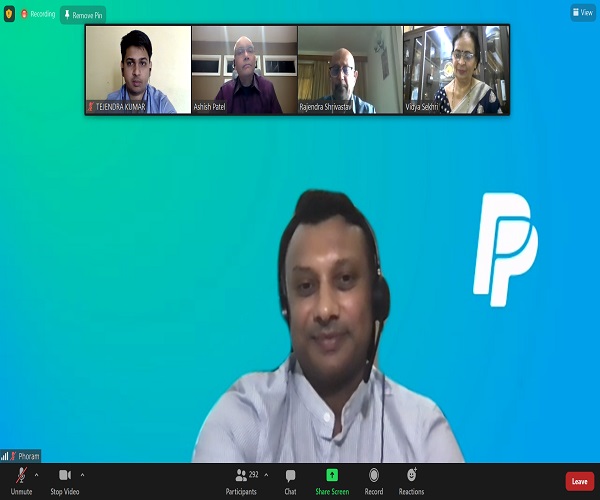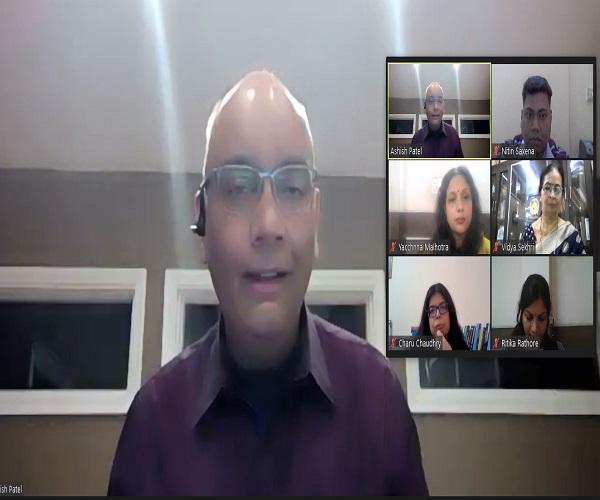 Full Date Of Event:
Saturday, February 20, 2021
Hide Body Of News :
The program commenced with the enriching address by Shri Arpit Chadha, Vice Chairman, I.T.S - The Education Group and welcome address by Prof. (Dr.) Vidya Sekhri, Director- Management. The overview of the summit was delivered by Convener, Dr. Anusha  Agarwal. The inaugural session was graced by the presence of Mr. Ashish Patel, Managing Director- Morgan Franklin (U.S), as the Guest of Honor; Mr. Rajendra Shrivastav, President, AES India, Chairman & MD of JV, as distinguished Guest of the day and Mr. Phoram Mehta, Senior Director, APAC CISO PayPal, President ISACA, (Singapore) as the chief Guest of the ceremony.
Followed by the Inaugural Ceremony, the summit highlighted very prominent points via Panel Discussion- 1with the subtheme – New Frontiers of Environment, Sustainability & Governance deliberated by eminent speakers from Industry. Mr. S.K. Sethi, Founder &CEO, Insurance Foundation of India discussed how environment is changing rapidly and how each one of us should contribute towards it. He talked about three pillars, primarily, Government, Industry and Society whose combined contribution play a major role towards environment sustainability.
Next speaker of the session, Mr. Saurabh Jain, Vice President PAYTM discussed about how the environment changed during lockdown. He emphasized that "future belongs to entrepreneurs" and quoted the example of Elon Musk, how his idea Tesla and SpaceX contributed towards sustainability and made him a success.
Mr Sahil Nayar , Senior Associate Director, KPMG (Mumbai) talked about how Covid become best example of VUCA. He redefined the term NEW NORMAL as NEO NORMAL. Mr Nayar gave a wonderful insight to audience about work life balance, work life harmony, gratitude, multi-tasking and switch task.
Then session was carried on by Mr Sulabh Goel, VP, Ernst & Young. He focused on sustainability and talked about before-covid era and after-covid era. He also talked about how people are adjusting and adapting to the new normal, private financing for infrastructural development and work from home culture.
 Last Speaker of the session was Ms Ritika Mathur, Director, Grant Thorton. She discussed how our policy makers needs to think differently and quoted the point that equity and environment go hand in hand together.  She discussed about the importance of investment in clean technology, the new area of health care technology, drivers of sustainable environment& new transformation that can be helpful. The Moderator of this panel discussion was Prof Yachhna Malhotra.
Panel Discussion 2 followed the Inaugural Session and Panel Discussion 1.The theme for this session was "Direction and Pace of Post Pandemic Period". The Moderator of this panel discussion was Prof Shikha Arora. The eminent speakers joining the session were Mr. Peter Dorrington, Founder Director, XMplify Consulting Ltd.; Mr. Ankush Gadi, Director, CRISIL (Mumbai); Mr. Atul Shukla, Vice-President, JPMorgan Chase; Mr. P Kannan, Senior Regional Manager, Bajaj Finserv; Mr. Manigandan Ramesh, Head- Sales Automation Business Excellence, Haldiram Foods International Ltd.; and Ms. Neha Shukla, Associate Vice-President, NatWest Bank.
Mr. Peter Dorrington flagged off the session by discussing about human behaviour, digital transformation, hybrid working and different ecosystems. During his discussion he quoted Warren Buffett while focusing on customer satisfaction.
Next Mr. Ankush Gadi started on a positive note by stressing that there is always light at the end of the tunnel. He mentioned 23.9% fall in GDP during April to June period followed by the V- shaped recovery now. He also spoke about the three major challenges facing India,viz.,labour intensive manufacturing, climate change and human capital.
Mr. Atul Shukla briefed about decreasing consumer confidence index, household GDP, rural base growth and government contribution to the GDP.  He also referred to the three pillars of any economy, i.e., government, corporate and the consumers.
Mr. Kannan spoke of many sectors that are still improving, not improving and/or struggling. He provided an example by pointing out how two million loan applications in June had now increased to twenty million.
Mr. Manigandan Ramesh offered that the storm may have gone but it was time to perform. He was very positive & optimistic throughout and talked about the 5Rs (Resolve, Return, Reform, Resilience & Re-imagination). He spoke about how automation helps us in increasing productivity.
Finally Ms. Neha Shukla held forth on four major points, viz., - rebranding of portfolios, cost structures, work place changes, and digitalisation. She referred to digitalisationas the biggest gift of Covid-19 and the fact that now people are looking for safe places for work rather than great places for work.
During the sessions, many pertinent queries and doubts were raised by the students which were handled and satisfied very effectively by the all distinguished speakers.
At the end of the session Prof. (Dr.)Vidhya Sekhri, Director (Management), I.T.S Mohan Nagar put on record her concluding remarks and presented a digital plaque to each of the guests as a token of gratitude and remembrance.