Department of Management , Institute of Technology and Science , Ghaziabad organized an Alumni Talk for MBA 2020-22 batch (Finance Specialization) participants on 28th September 2021.  
Image Of Events: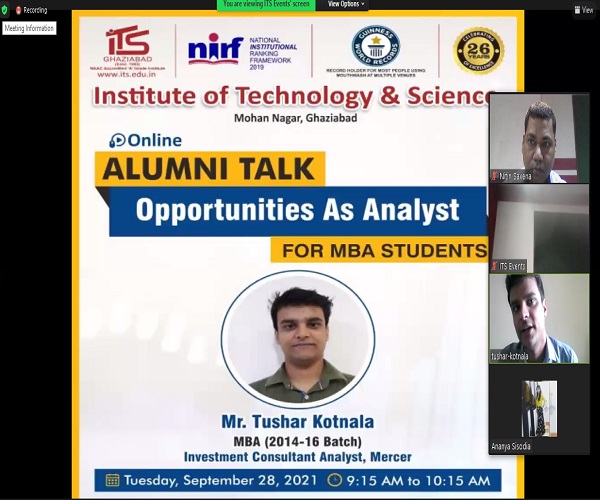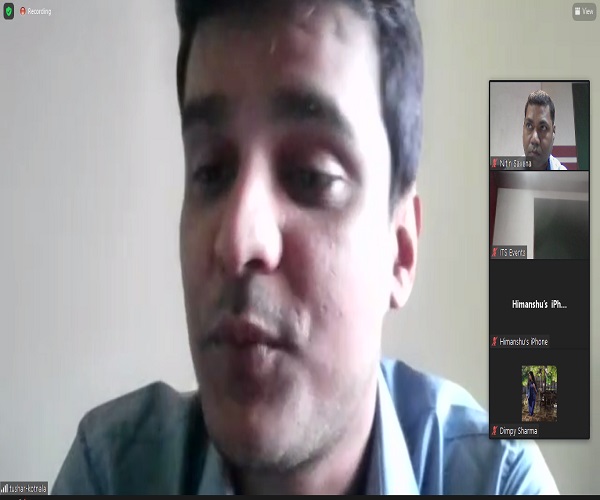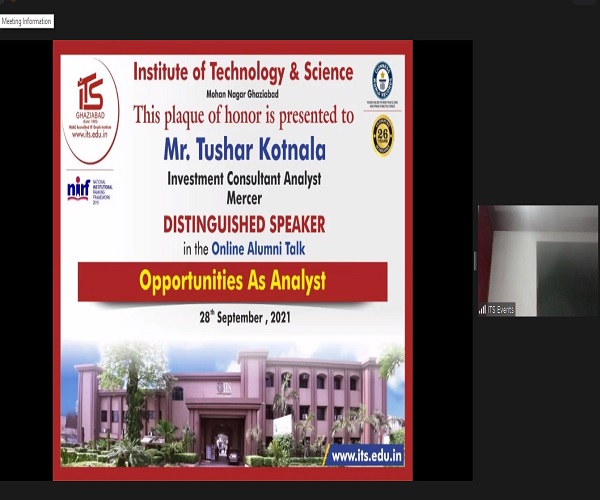 Full Date Of Event:
Tuesday, September 28, 2021
Hide Body Of News :
The speaker for the session was Mr. Tushar Kotnala, Investment Consultant Analyst  and alumnus of MBA 2014-16 Batch. The theme for the session was "Opportunities As Analyst".
The aim of the session was to make all the students aware about the roles and responsibilities of an investment analyst. Mr. Tushar explained the pre- requisites for becoming an analyst. He also shared his journey from ICICI Direct to Mercer. He discussed the job description of his current profile.
He also explained how students can prepare for technical profiles in the finance industry. He discussed various job opportunities available in Stock Market, Mutual Fund AMC's, Debt Market etc. At the end of the session he shared some  value-added courses like advanced excel, VBA, which can add an edge in participants'  profiles.