I.T.S - Mohan Nagar, Ghaziabad organized a "Staff Development Programme" (SDP) on 30th September 2022
Image Of Events: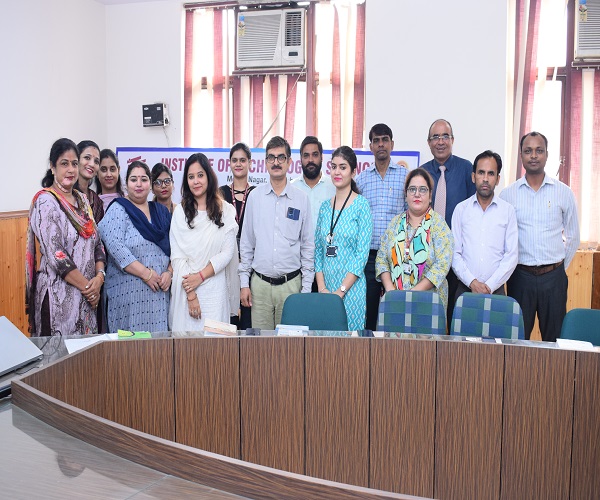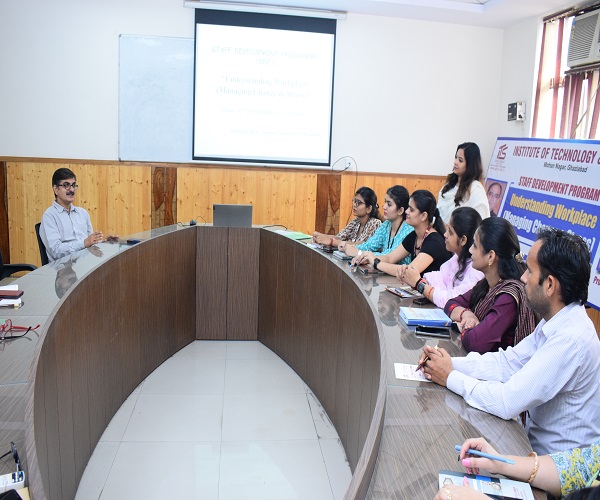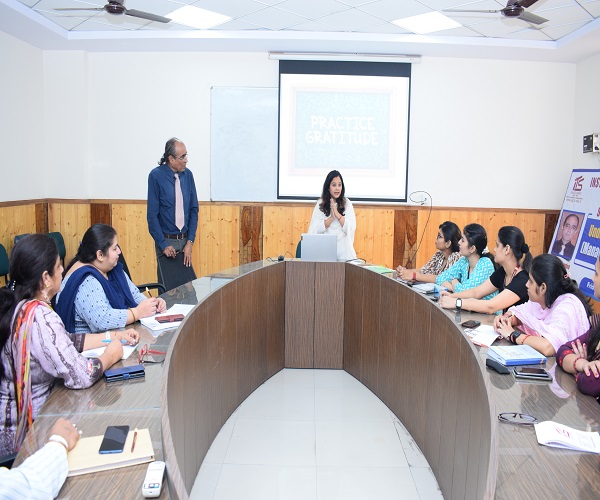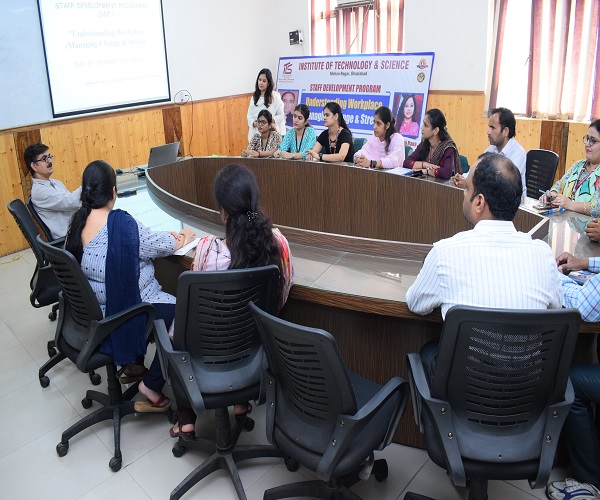 Full Date Of Event:
Friday, September 30, 2022
Hide Body Of News :
on the topic "Understanding Workplace (Managing Change & Stress)". The resource persons for this SDP were Dr. Sanjeev Tandon and Prof. Shilpi Rana. The presence of Dr. V.N. Bajpai (Director) had added grace to the occasion. He spoke about the significance of the SDP and the relevance of the topic in the present work- life scenario. He stressed on the fact that change is an inevitable aspect of any academic institution. He highlighted the importance of team and individual in the changing environment.
The SDP started with an activity being administered to the participants by Prof. Shilpi. It was an exercise to make the participants comfortable and to enable them to gel with one another. The
discussion on change and the strategies adopted by the participants to mitigate that change was introduced by Dr. Sanjeev. 
Participants shared their incidences of change and how that change induced stress in their life. Various causes of stress at the workplace and how to deal with that stress was discussed. Levels of stresses were discussed and the stress management techniques were elaborated by the resource persons. 
The SDP ended with a meditation technique, where participants were instructed to close their eyes and imagine good things (location or place or incidence). Breathing exercises were subsequently administered to calm their minds. A video of "The Steps in Stress Management Process" was also shown to the group.
Overall, it was a learning session for the participants, where they could derive and gain solace with participative knowledge sharing on this burning topic. The SDP was attended by participants from various departments of the institute.