On 23rdDecember 2022, Department of IT, I.T.S, Mohan Nagar, Ghaziabad organized a special session for the students of I.T.S, Mohan Nagar, Ghaziabad.
Image Of Events: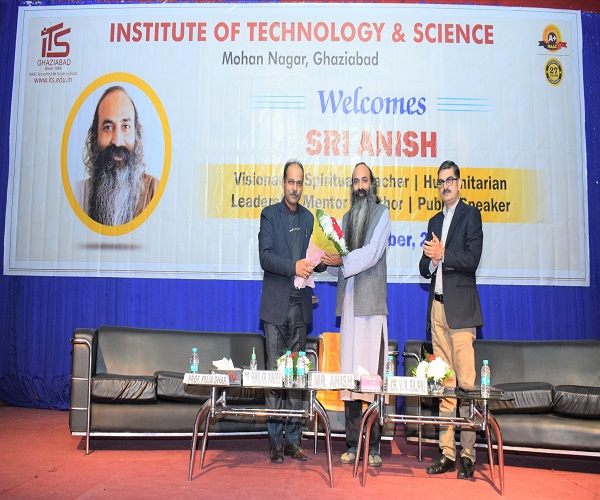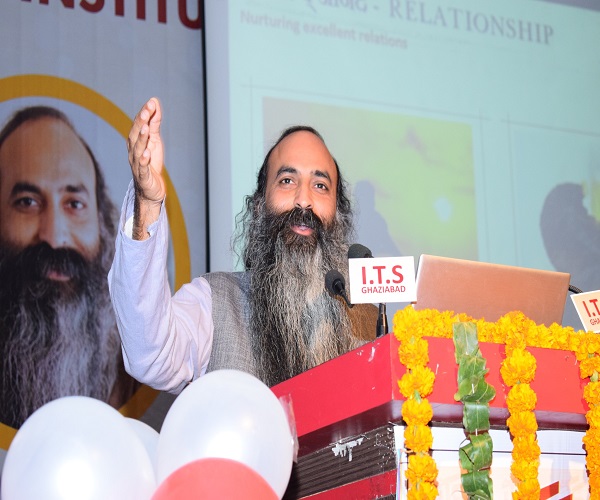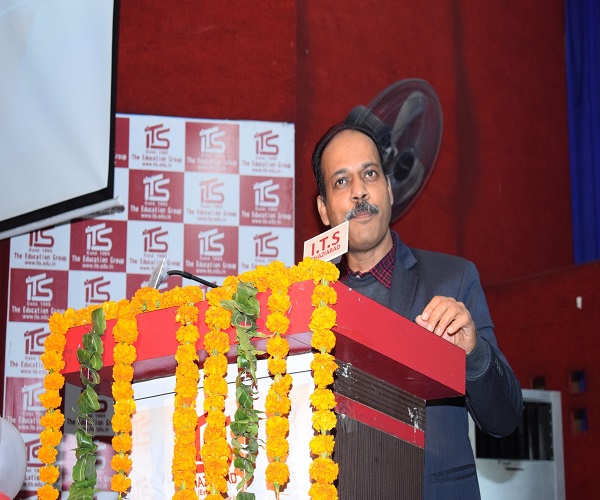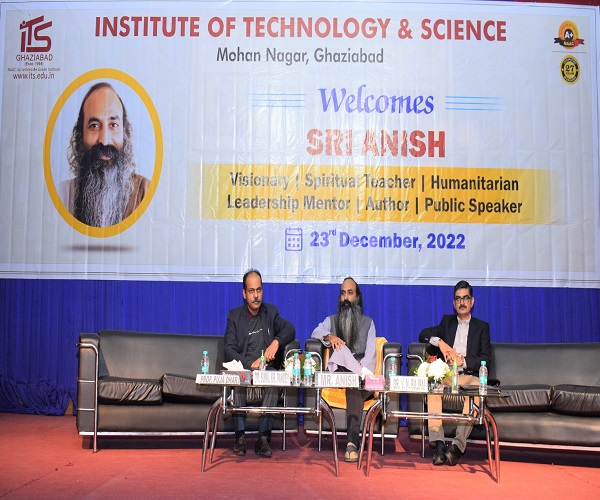 Full Date Of Event:
Friday, December 23, 2022
Hide Body Of News :
The session was inaugurated by the Director (IT), Dr. Sunil Kr. Pandey, Director ITS, Dr. V N Bajpai, eminent Guest Sh. Anish Ji and Director, ITS-School of Management, Dr. Timira Shukla.
While addressing the audience, Director (IT), Dr. Sunil Kr. Pandey said that these sessions are the energy boosters for all of us and students are privileged to listen Sh. Anish Ji.
During his talk Sh. Anish Ji, (Cofounder of world's leading HR Consulting Company-PeopleStrong), Visionary, Spiritual Teacher, Humanitarian, Leadership Mentor, Author addressed on success mantra of life with keeping control on emotions, stress release and how to be purposeful, focused, exuberance, fearlessness and relationship. After session lots of questions were asked by the student's which lasted for about an Hour. It itself speaks the impact, connect and engagement of students in the session.
At the end of the Session the way students approached him with their questions, to take photographs with him, touching his feet and requesting to come again was something which touched him and he assured that he will surely visit again the Institute in near future.
Sh. Anish also discussed about the five factors which are very important for a person to be successful like Purpose, Focus, Exuberance, Fearless and Relationship.
In his comment Sri Anish Sir appreciated the Management of the Institute, faculty and staff team and most importantly he was very happy and appreciated the way students interacted and came forward with lots of questions.
At the end of session, Director (ITS), Dr. V N Bajpai proposed a vote of thanks and wished best luck to all the students for their future endeavours.
The session was attended by over 750+ students and the faculty members of IT & Management Department.