A Faculty Interaction by MCA Alumni Mr. Ashish Bhatia(1998-2001), UI Architect, Cognizant, Austin, Texas, USA was organized on 16.12.2016 at I.T.S, Mohan Nagar, Ghaziabad. Before starting of the session, Mr. Ashish Bhatia was warmly welcomed by Dr Sunil Kr Pandey Director-IT by presented him a bouquet.
Image Of Events: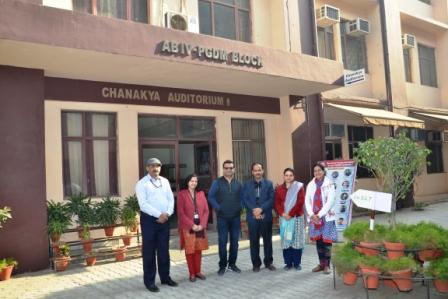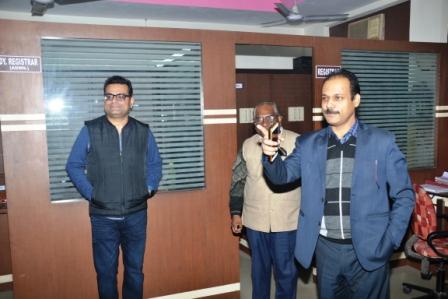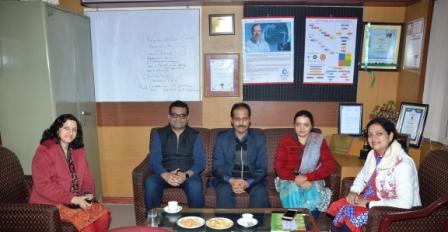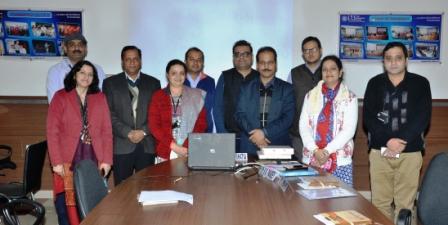 Full Date Of Event:
Friday, December 16, 2016
Hide Body Of News :
In this session, Mr. Ashish Bhatia delivered talk on "UI Technologies and AngularJS". He has discussed about AngularJS and also focused on NodeJS, ReactJS, Web Services and Agile Methodologies. The objective of this programme is in series of efforts to create a platform for faculty members to meet, listen & interact with the visionaries and experts who have contributed immensely in the domain of computer science & IT.
Dr Sunil Kr. Pandey, Director-IT, I.T.S Ghaziabad delivered vote of thanks to Mr. Ashish. Mr. Ashish Bhatia also interacted with faculties and answered the queries raised during the session.
It was a wonderful experience to have MCA Alumni Mr. Ashish Bhatia at the Institute (I.T.S, Mohan Nagar, Ghaziabad) after about 15 Years and visit the infrastructure and facilities. During the interaction he shared his experience in the Industry and developments trends. He was overwhelmed and happy to see the growth of the Institute. This was a completely interactive & knowledge enriching session.