SANSMARAN – 2016, The I.T.S Alumni Meet, of our Institute for IT Courses was organized on Saturday, 03rd December, 2016 from 05.30 PMonwards at I.T.S, Mohan Nagar, Ghaziabad Campus. The Alumni Meet – 2016, was formally inaugurated by lamp lighting by Shri. Arpit Chadha, Honorable Vice Chairman – I.T.S The Education Group, Dr. A.K. Puri – Director General, I.T.S, Mohan Nagar, Ghaziabad and Dr. Vineet Kansal – Director, I.T.S Engineering College. On this occasion Dr. Sunil Kr Pandey – Chairperson Alumni & Director (IT) of I.T.S, Mohan Nagar, Ghaziabad, Director (UG Campus) – Dr. Vidya Sekhri and Vice Principal (UG Campus) – Dr. S. Bhattacharya were also present. Director General, I.T.S, Ghaziabad in his address welcomed the Alumni and expressed her happiness over large participation of Alumni in Alumni Meet.
Image Of Events: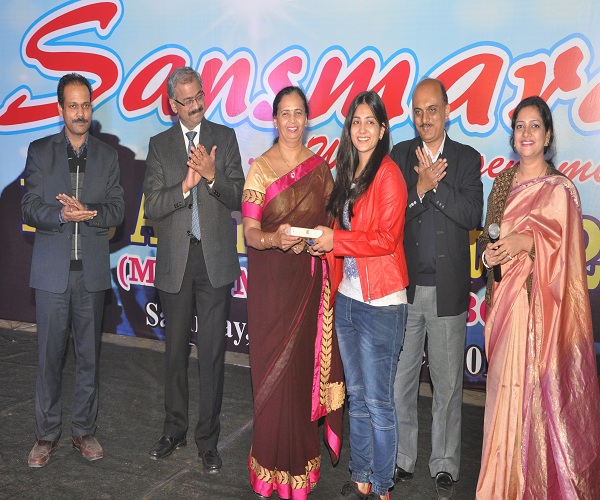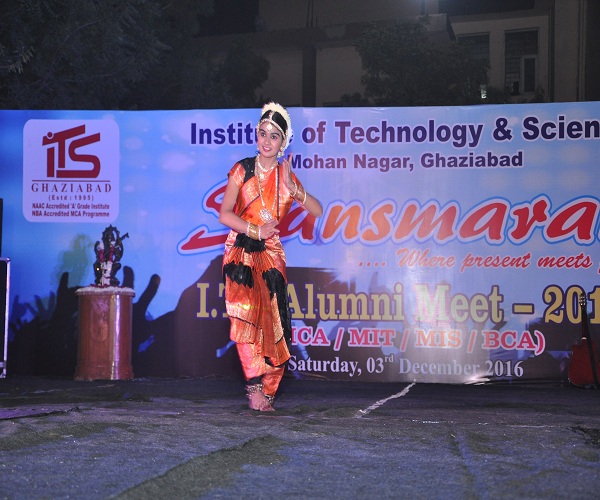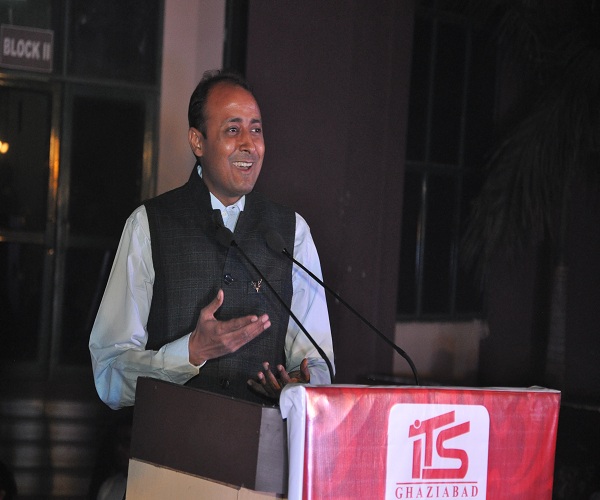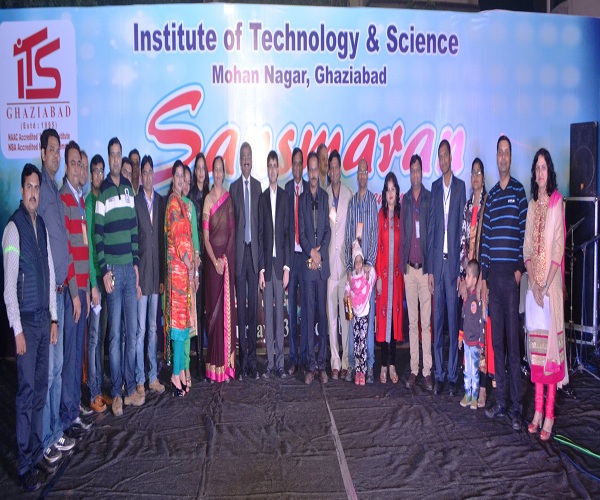 Full Date Of Event:
Saturday, December 3, 2016
Hide Body Of News :
Vice Chairman - I.T.S The Education Group Shri Arpit Chadha, while addressing the gathering welcomed the Alumni and said that Alumni Meet is an event where our Alumni get an opportunity and refresh old memories at institute, to meet their own batch mates, to their juniors and above all to visit their institute from where they started their professional journey of their career.
This year the experience sharing by Alumni of Senior Batches was also introduced, on the advice of Honorable Vice Chairman Sir. Some of the Alumni of senior batches of MCA, MIS and BCA shared their experience and addressed the gathering. It was well taken and appreciated by Alumni. 
In his address, the Director (IT) & Chairperson – Alumni said that every year increased number of participation of Alumni from various courses in such meets shows the love, affection and strong emotional bonding between Institute and it's passed out students.
With an objective of bringing our old students back to institute and provide them a platform for reviving old memories at the institute, meeting with their faculty members & own classmates, sharing and exchanging views, ideas and experiences, every year on 1st Saturday of December, institute organizes this Alumni Meet. Every year increased participation of alumni from all the batches from all the courses of the institute is evidence to the emotional attachment and connects of the students with the institute. The uniqueness of this year's meet was the presence of alumni from all the batches of various courses of the institute, who came to institute after 14 or 16 years after they passed out from institute. 
In this Alumni Meet all the passed out batches of MCA, MIS, MIT Programs and all the batches of BCA passed out till 2014 from the beginning of the course were invited. Separate Registration Desks were set-up MCA/MIT/MIS and BCA Programs. Registration of the Alumni Meet – 2016 started at 05.30 PM.
Alumni Participation in Alumni Meet
Total 443 Alumni and family members (approx 50 (38 MCA and 12 BCA Alumni with spouse/ kids) participated in the event.
Course                   No. of Alumni Present this year (2016)
MCA/MIT/MIS                    318
BCA                                   125
Grand Total                        443
Structure of the Event:
Like previous years, this year also Main programme was kept in the back lawns in front of Sports Complex. We made some new additions and slight change in structure of the event this year with expansion of venue. We included Parking Area for Round Table sitting arrangements and continued with installing a Kid Section which was enjoyed by kids. We continued with the stall and games.