On 3rd dec, 2016, Prof. Nitin Saxena (Chairperson- MBA) and Dr. Puneet Kumar (Asst. Prof- Finance) attended a seminar on "Wealth creation through Investing in Stock Markets–The Common Sense approach" at India International Centre, Max Mueller Marg, New Delhi. The seminar was organized by Edge Institute of Financial Studies (EIFS) Pvt. Ltd. EIFS conducts "Wealth creation and other areas in Stock Markets and encourages people to start investing in the Stock Market for building Wealth and contributing to the economy as a whole. This seminar was a true enabler for equity market enthusiasts and for those who believe in the power of equity markets to create long term wealth. 
Image Of Events: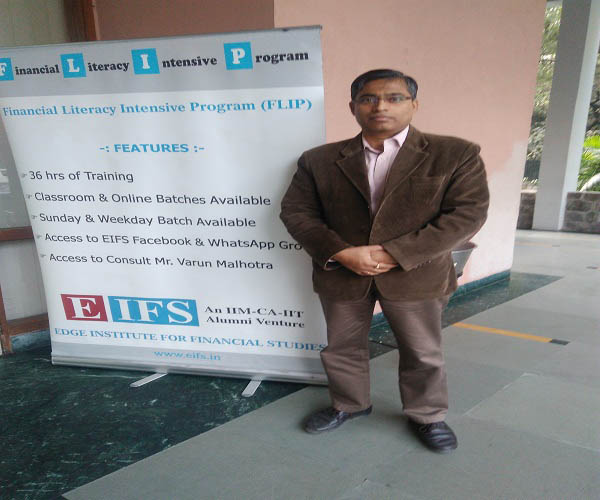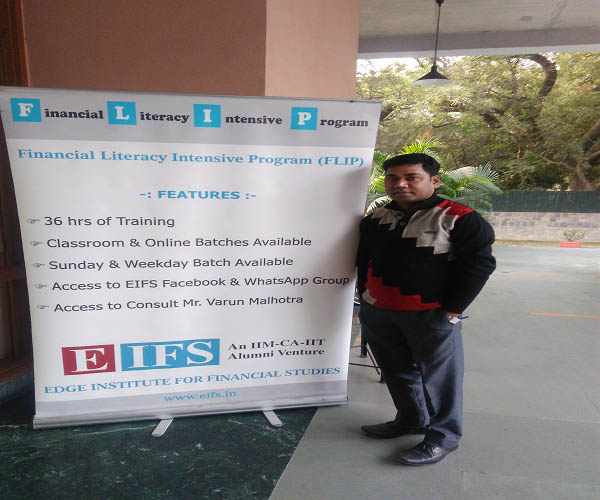 Full Date Of Event:
Saturday, December 3, 2016
Hide Body Of News :
Main speaker was Mr. Varun Malhotra, Director - EIFS Pvt Ltd., an Alumnus of Washington University in St Louis, USA and IIM-Ahmedabad, who has successfully completed all 3 levels of CMT (Charted Market Technician - the only Technical Analysis Program recognized by New York Stock Exchange) and CFA Program (Charted Financial Analyst, USA). He has delivered lectures on Investing in Financial Markets, Portfolio management, Retirement Planning, Technical Analysis for Financial Markets and Financial Management & Accounting in various Government & Private Organizations.
About the Seminar: The seminar will be helpful not only for beginners but also for seasoned market professionals. The Seminar will start with the basics of Investing & will gradually bring more depth into the topics. Some key expected takeaways for you will be: 
Solving the Stock Market puzzle: What to buy, when to buy & when to sell. Speaker emphasized the importance of buying ETF's and holding it for long duration to reap handsome gains.
Investment Psychology: Identifying bubbles in financial markets and remain cautious during the times of extreme euphoria that leaves lot many investors trapped in the market.
Sectors that can outperform the broader market in near future. He spoke at a length on, about the role of technology that will affect our lives in the future and also emphasized that the companies who develop better technology will be the driving forces of capital market in the near future.
How Investing in the Stock Market can create passive income and can be alternate to fixed pension plans.
How small investments with the help of compounding can create substantial wealth through compounding technique.
How to create your own Systematic Investment Plan (SIP) for future liabilities / requirements.