PG students of Management Department are participating in the virtual FICCI GLOBAL YOUTH ENTREPRENEURSHIP AND INDUSTRY CONNECT 2020 . 
Image Of Events: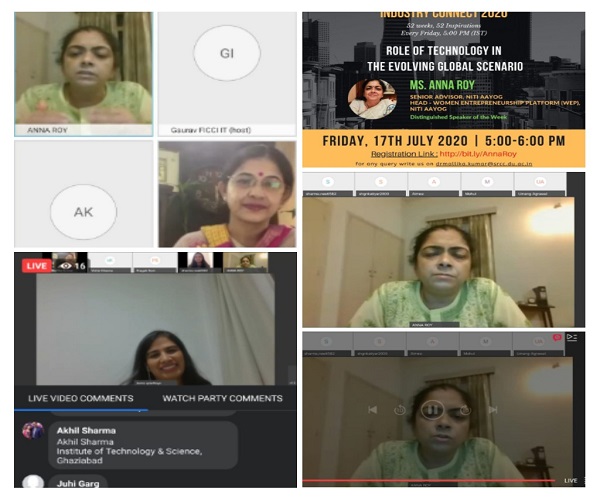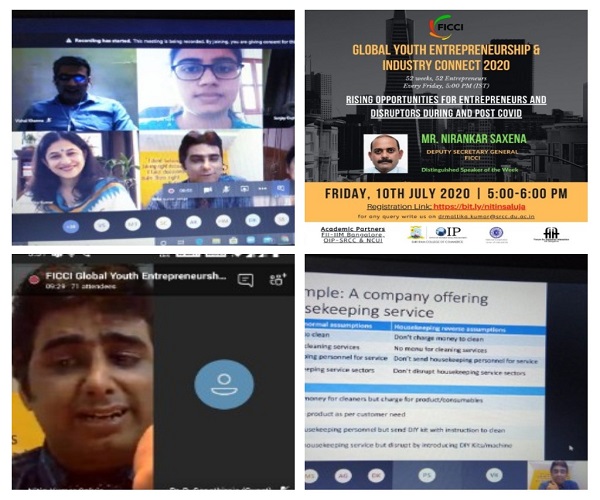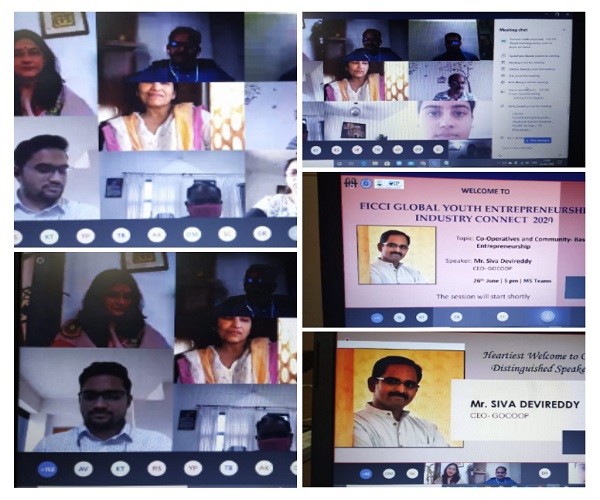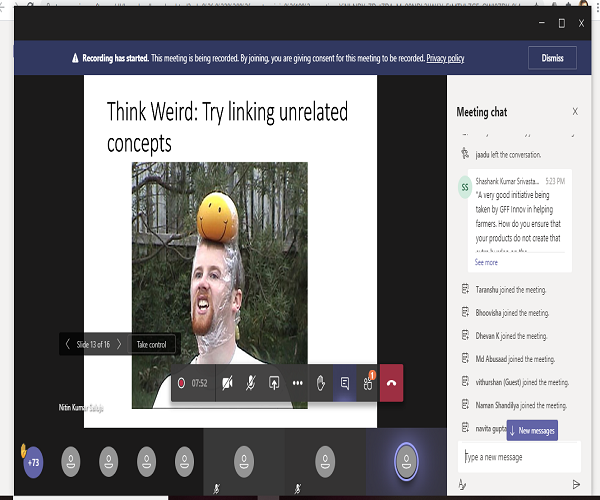 Hide Body Of News :
which is a series of webinars planned for 52 weeks, every Friday between 5 and 6 pm. Each week features a new leader, a new entrepreneur as speaker. These interactive webinars are being organized by Federation of Indian Chamber of Commerce & Industry (FICCI) in collaboration with Shri Ram College of Commerce (SRCC-OIP), Indian Institute of Management, Bangalore (IIM B-FII) and National Cooperative Union of India (NCUI). 
Students and faculty members both from India and across the globe attend the events. Students of ITS too participate actively in these interactive webinar series by way of attentive listening and posing intelligent questions relevant to the topic. Overall the webinars are highly inspiring and offer new, interesting and enriched learning content.      
The first of this series was on 26 June'20 on the topic Co-operatives and Community-based Entrepreneurship where the Key note Address was delivered by Mr. Siva Devireddy, CEO – GoCoop. This webinar was largely aimed at giving strong impetus to Cooperative and Community based Entrepreneurship for youth.
The second of the series was on 3rd July'20 on the topic disruptive innovations- opportunities and challenges where the key note speaker was Dr. Nitin Saluja, Founder GFF Innov Pvt. Ltd. The session was intended to give a strong impetus to disruptive innovations in technology.
The third in the series was on 10th July'20 on the theme rising opportunities for entrepreneurs and disruptors during and post covid with Mr. Nirankar Saxena, Deputy Secretary General, FICCI as the main speaker.
The fourth in the series was on role of technology in the evolving global scenario with Ms. Anna Roy, Senior Advisor, NITI Ayog as the speaker on the 17th of July'20 who spoke at length on the artificial intelligence and information technology related skilling, reskilling and upskilling needs of youth of today given the changing dynamics of skill requirements with time