DBMS Club of Department of I.T organized an Online workshop on "A Practical Approach to Design Database & Implementation of SQL" for the students of MCA Programme
Image Of Events: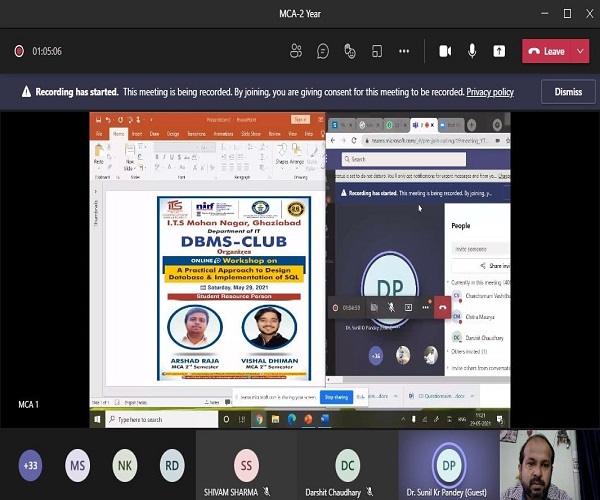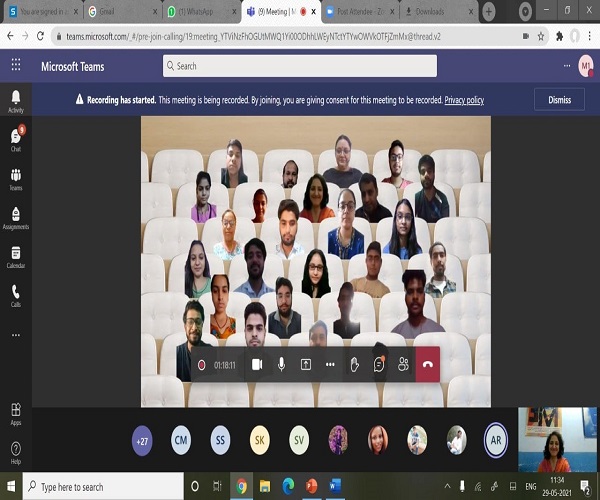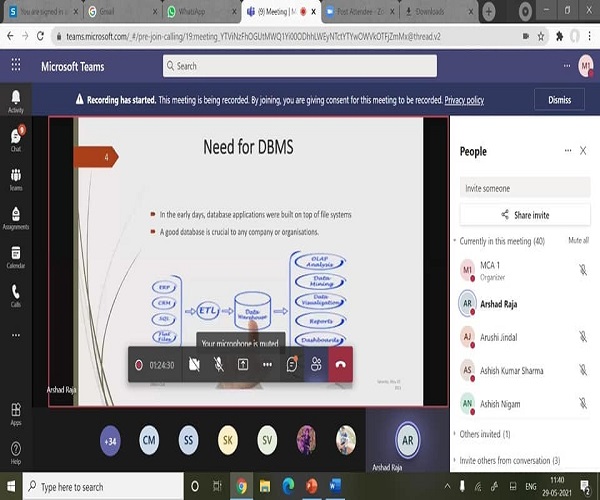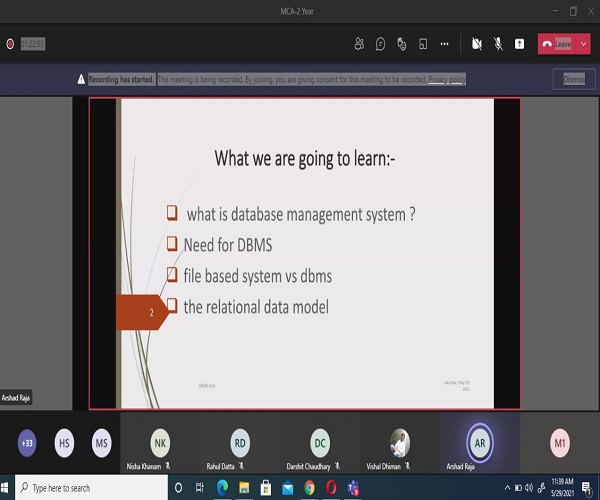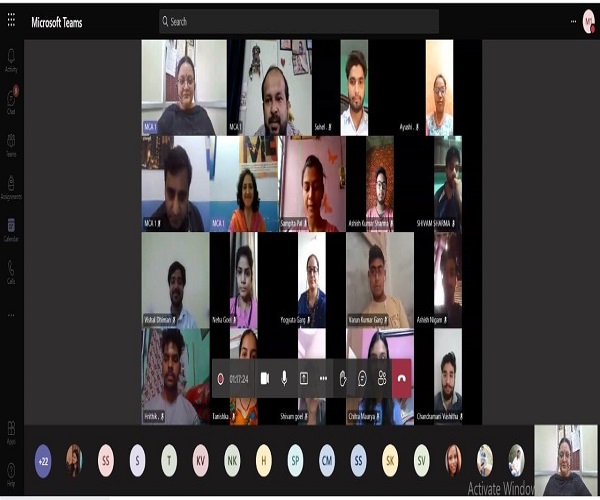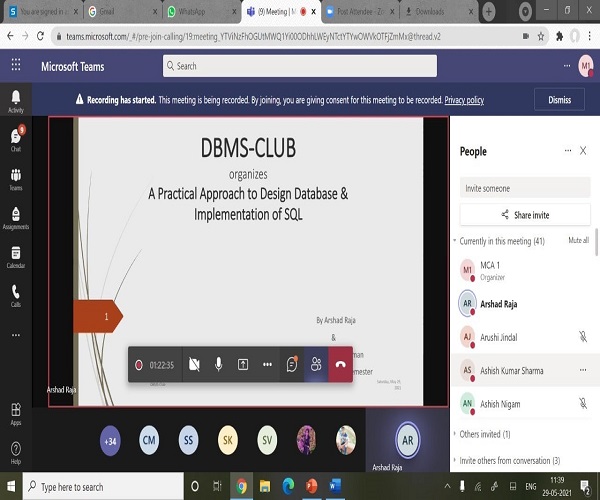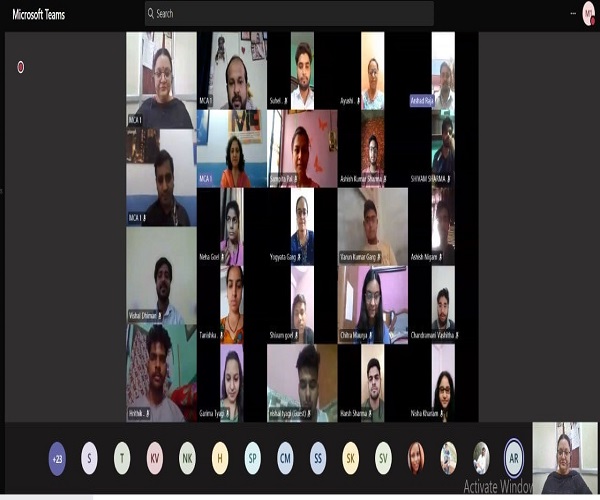 Hide Body Of News :
on 29th May, 2021. The objective of this club activity was to encourage our students for conducting workshops for their classmates. This workshop was conducted by two students of MCA 2nd Semester, Arshad Raja and Vishal Dhiman.
The workshop was divided into two parts; First Part was about the fundamentals of DBMS, advantages of DBMS and Comparison of File Processing with DBMS. It was conducted by MCA 2nd Semester student, Arshad Raja. The second part was taken by Vishal Dhiman, MCA 2nd Semester student. He discussed about the implementation of SQL. He used the Oracle Online tool for the implementation of various command of SQL.
By conducting such workshops under the IT Clubs build the confidence level & Presentation Skills among the students and also help them in preparing for the Placements.  
Overall, the online workshop was full of learning for the students.