The 2nd Day of "AARAMBH- 2022", orientation programme for the 19th batch of MBA students had a stimulating session on "Mind & Memory Management". The session speaker was Mr. Ved Prakash NLP Coach & Founder, Program Your Mind.
Image Of Events: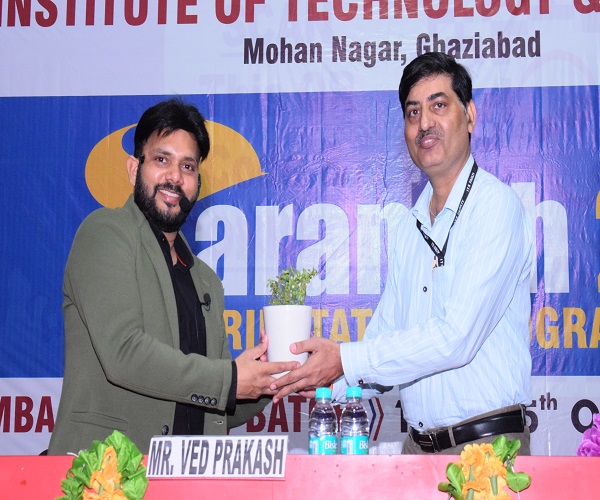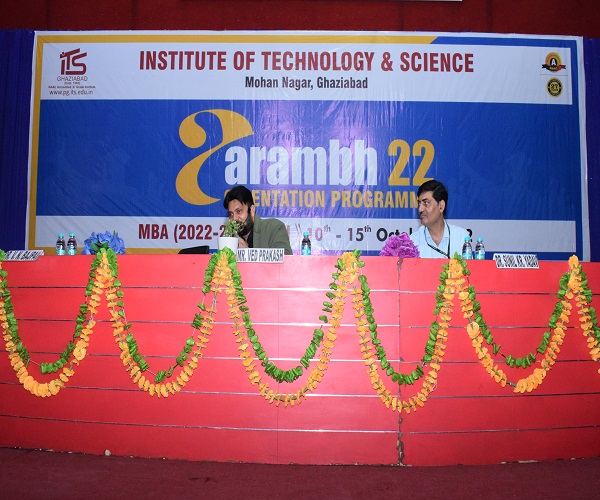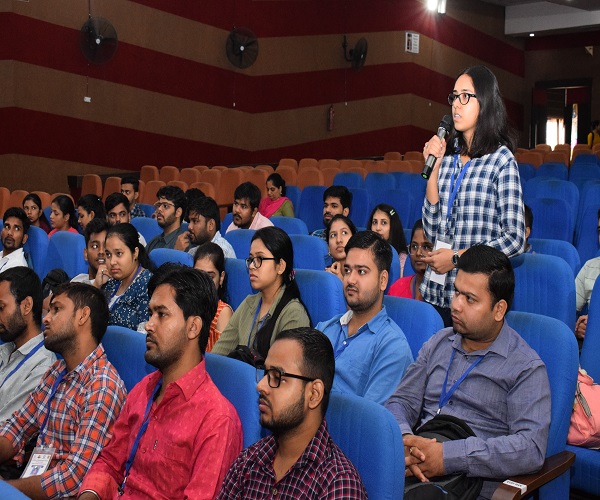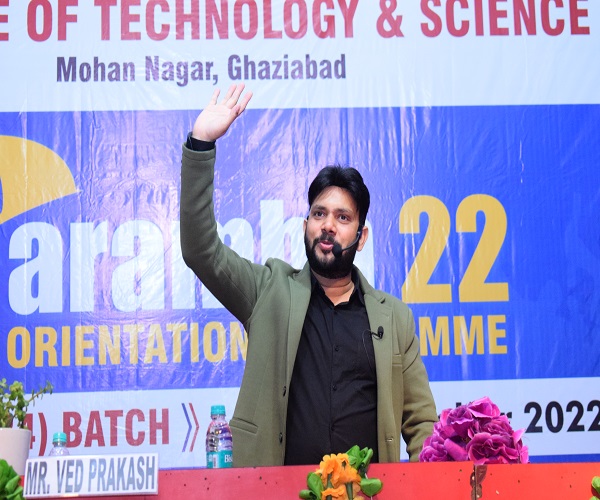 Full Date Of Event:
Wednesday, October 12, 2022
Hide Body Of News :
The session began with sharing the significance of "Neuro-Linguistic Programming (NLP)" for attaining success. Mr. Ved Prakash highlighted the relevance of success in students' life and how they can carve their way to be amongst the top 5% of highly successful people and most importantly how they can be self-satisfied with their life.Further he elaborated the process of NLP and its usage. He differentiated the meaning of brain and mind, briefed about neuro linguistic programming and highlighted different ways to cancel out negativity and develop positivity within mind. He conceptualised different applications of brain and mind and informed the students of various trips and tricks which can assist them in reprogramming their minds.
He tried to stimulate and inspire the participants towards learning and integrate their knowledge and skill of NLP into their life. Learning outcomes of the session was quite high as students enjoyed throughout the session & openly participated, discussed their life goals with the resource person and showed enthusiasm to work towards achieving them.