Participants of MBA , Institute of Technology & Science, Mohan Nagar Ghaziabad won 3rd Prize in Treasure Hunt  Competition at an inter-college management fest 'Spardha' organized by Jaipuria Institute of Management, Ghaziabad.
Image Of Events: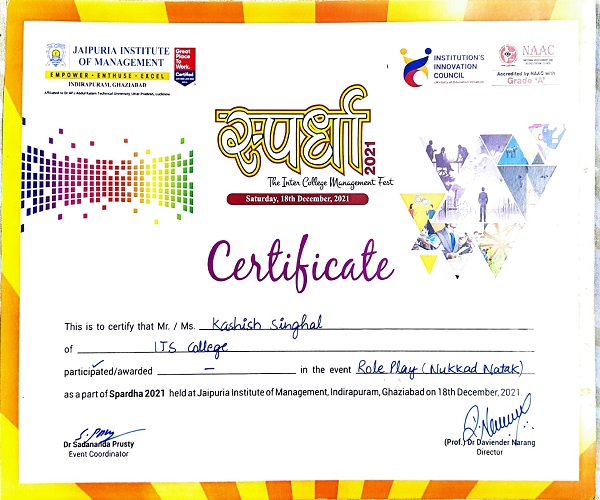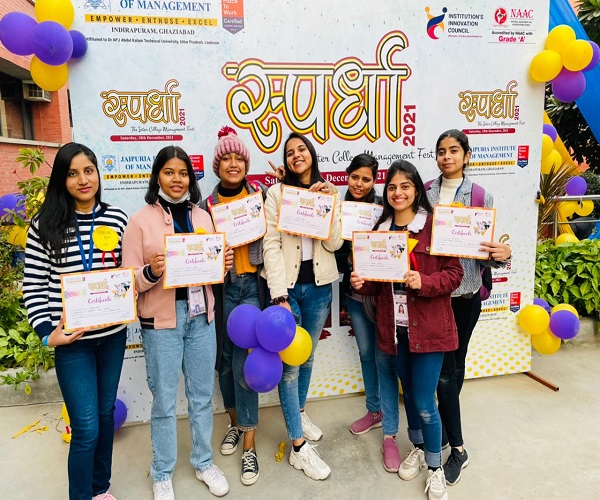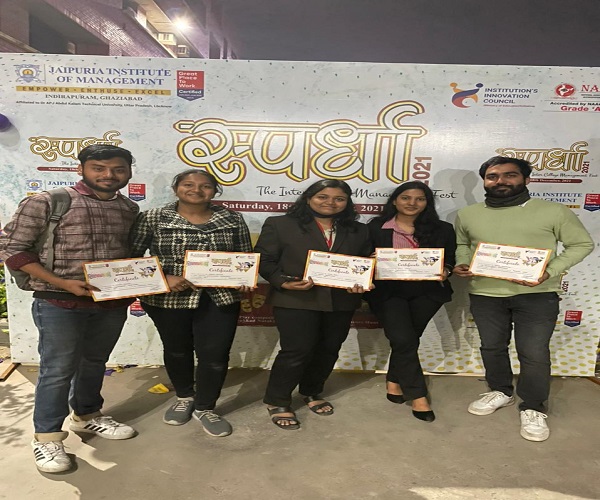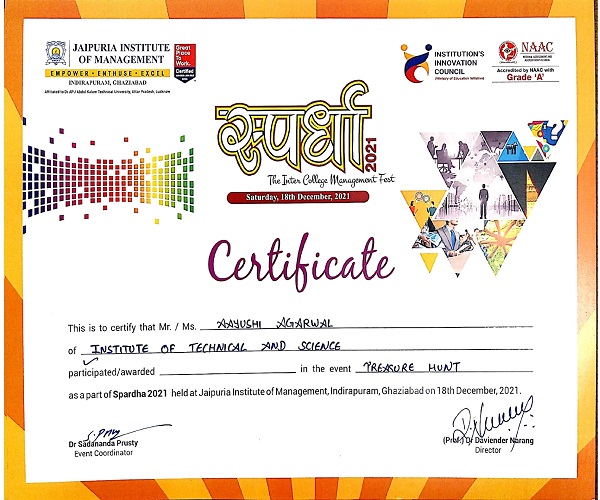 Full Date Of Event:
Saturday, December 18, 2021
Hide Body Of News :
The fest had a series of extravagant events like Treasure Hunt, Role Play – Nukkad Natak, PITCH – Business Plan Competition, ADVERT – ADMAD Show, Debate - A War of Words, where more than 315 participants and 87 teams from 30 colleges in Delhi-NCR participated.
42 participants from MBA batch participated in teams in all the above events. The participants showed their creative, intellectual and artistic skills in different communication and performance-based activities.. The debate competition team too generated fire among the people with their spot-on thoughts on topics such as nuclear power etc. Our teams participated in fun and exciting sessions of ADMAD show and Treasure Hunt. The whole event was a test of our presence of mind and physical strength.
In the Treasure Hunt event, the team of MBA20-22 batch comprising of Sparsh, Shallu, Kanak, Ayush and Somya won the 3rdprize. Towards the end of the event all the participants were felicitated with participation certificates.