Management Faculty of I.T.S Ghaziabad, Dr. Vivek Pachauri delivered a virtual Guest Session under Fast Track Series on Saturday, September 18, 2021
Image Of Events: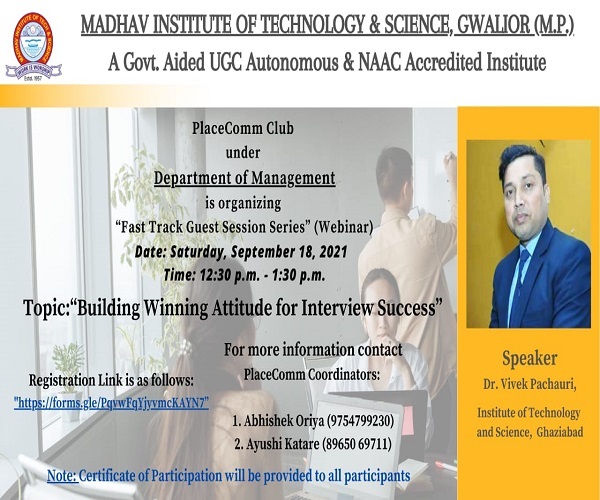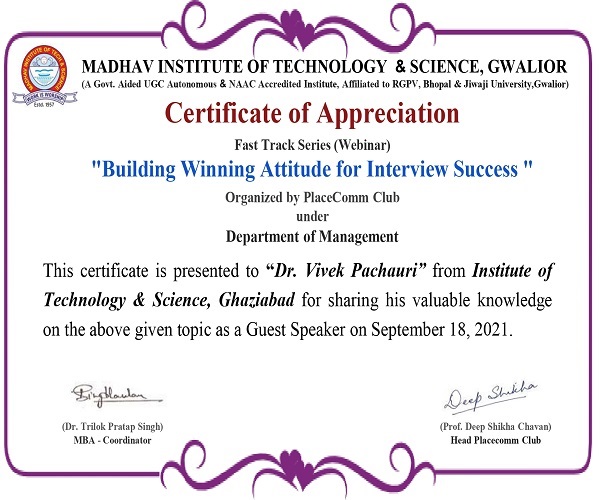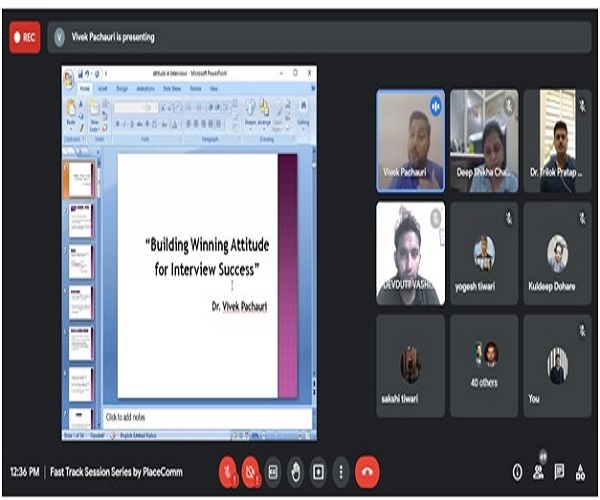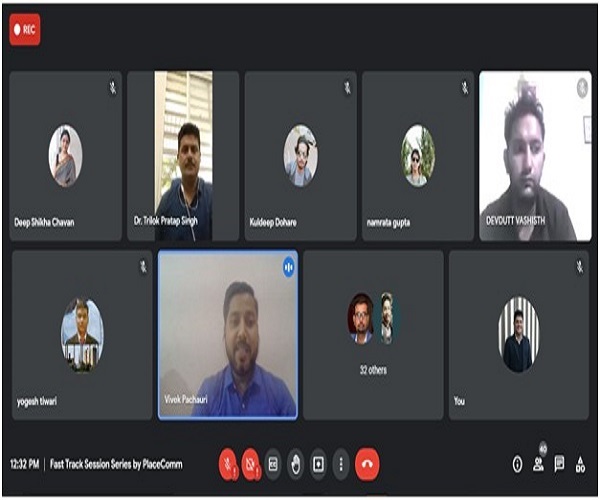 Full Date Of Event:
Saturday, September 18, 2021
Hide Body Of News :
at Madhav Institute of Technology & Science Gwalior Madhya Pradesh, A Govt. Aided UGC Autonomous & NAAC Accredited Institute.
The objective of the session was to make students aware about how Attitude is the most unique dimension for interview success. It will help them embrace a more positive attitude and improve the chances of Interview success. The session witnessed a 100 above participants from Management & Engineering background including Faculty members. The session was full of enthusiasm & Zeal among students to understand how to build a winning attitude for an Interview success. At the end Participants and faculty members raised their queries and doubt which were satisfied by the Speaker. Overall It was a wonderful learning & experience.