Prof. Ritu Saxena, Faculty of Department of Management at I.T.S Ghaziabad, attended a 5- day Virtual AICTET Training  and Learning (ATAL) Academy
Image Of Events: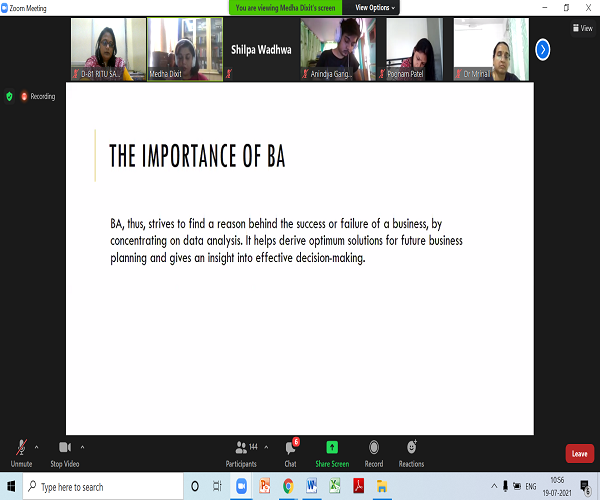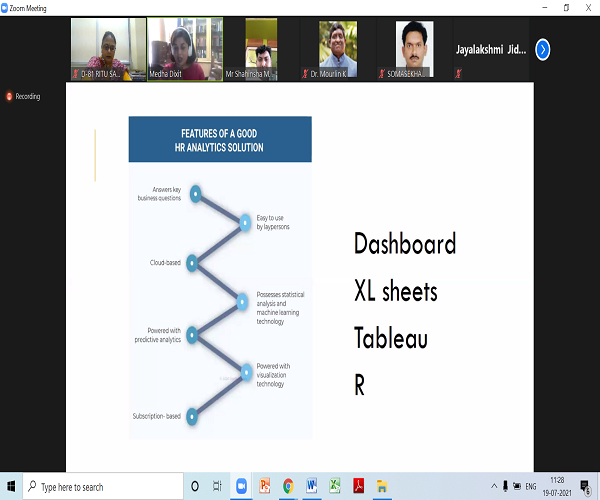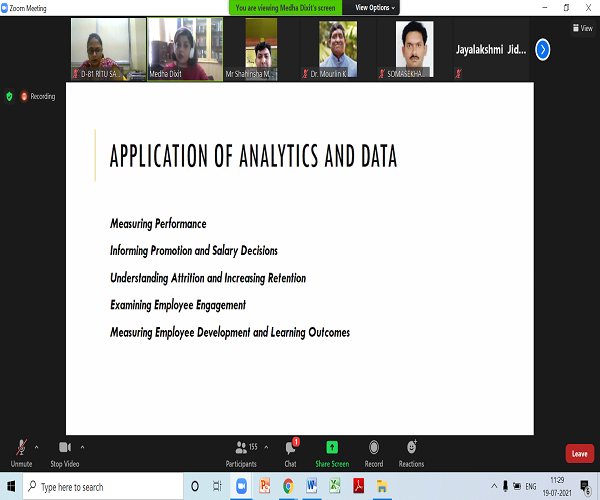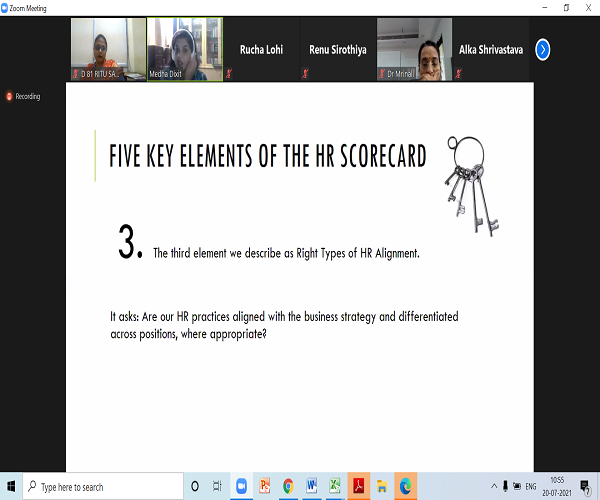 Hide Body Of News :
Online Elementary FDP on "Quantification of Human Resource with HR Analytics'" from 19.07.2021 to 23.07.2021 at DATTA MEGHE INSTITUTE OF MANAGEMENT STUDIES.
The online FDP witnessed participation from 80 selected Faculty members from across India. The resource person of the program was Ms. Megha Dixit, DGM – HR & Training, Cancer Hospital, Bombay & Dr. Rahul Pratap Singh Kaurav , Assistant Professor, Prestige institute of Management, Gwalior.  The details of the topics covered were Business Analytics-The HR Perspective, Business Understanding for HR Initiatives , HR Balance Score Card, Data Analytics with tool pak , HR Analytics- Tableau .
There were daily assignments given by the organizing Institutions. At the end of the training program one test was also conducted, in which it was mandatory to achieve minimum 60% marks.  This was a great learning experience for me while attending all the sessions and it would definitely help me in my teaching-learning process in the field of HR analytics.
It was highly interactive with practical applications of analytics and Tableau. The resource person being a HR Analytics trainer, brought his valuable knowledge and applications to the discussion and created deep learning during the entire  FDPprogram.