itsmn@its.edu.in | 8447744044 |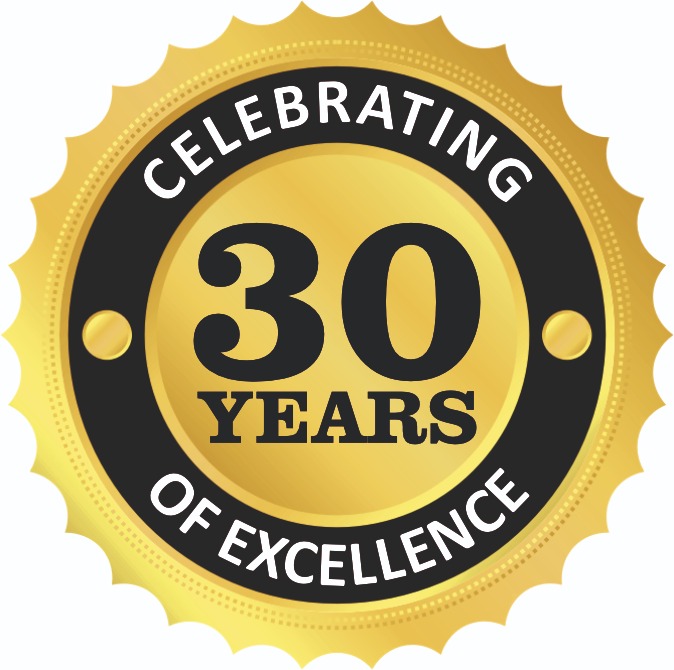 Dr V N Bajpai and Dr Satish Kumar of I.T.S Mohan Nagar, Ghaziabad attended 1st Diversity and Inclusion Conclave of FICCI on July 6-7, 2022 at Hotel, Lalit, New Delhi.
Image Of Events: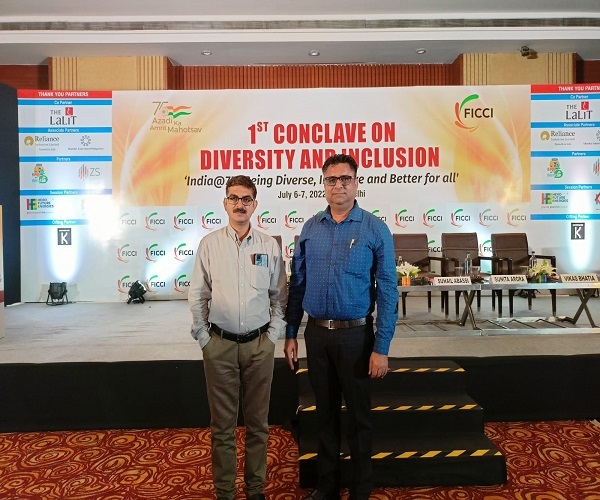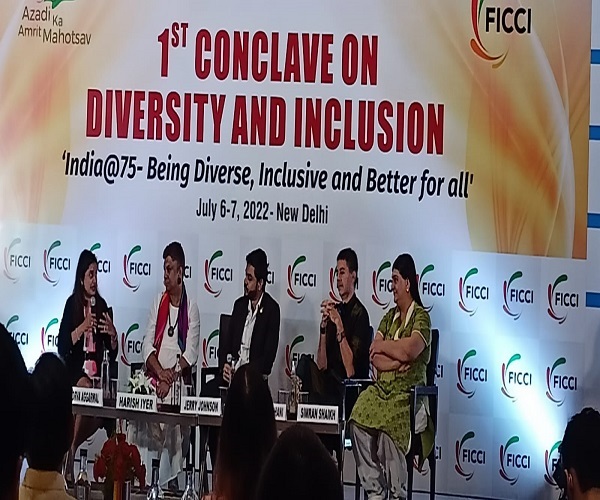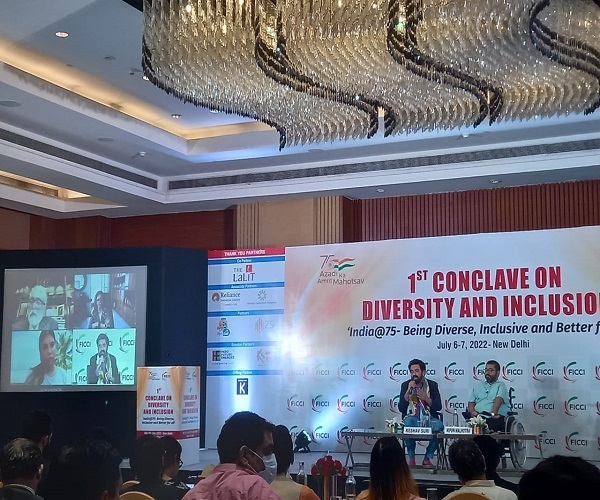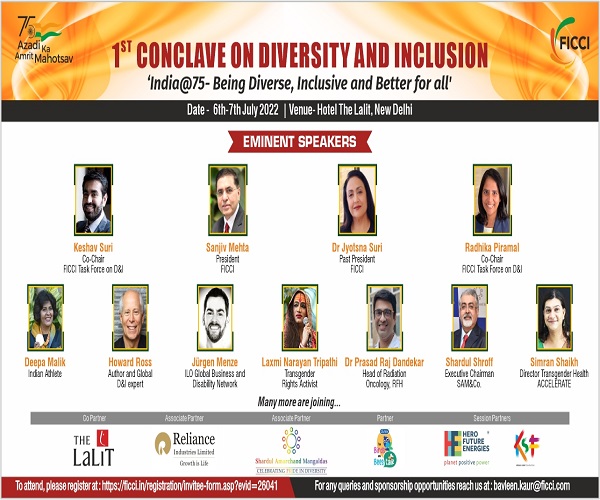 Hide Body Of News :
The conclave facilitated deliberations around the theme "India@75- Being Diverse, Inclusive and Better for all" by senior representatives, Industry leaders, policy influencers, professionals, CHROs, CSOs and various D&I experts from India and abroad. 
With 75 years of India's independence, we cannot afford to exclude vulnerable sections of the society from the mainstream economy. We want to make every effort possible to ensure that all the diverse sections of the society- women, persons with disability, LGBTQ+ community and others are included in all aspects- be it education, digital, financial, employment, culture or society; leaving no one behind.  Through this conclave FICCI endeavours to ensure that Indian corporate have inclusive organizational policies in their companies with enough gender diversity, inclusion of people with disabilities as well as representation from the LGBTQI+ community.
The conclave was address by Keshav Suri, Co-Chair, FICCI Task Force on D&I, Executive Director, The Lalit Suri Hospitality, Sanjiv Mehta, President,  FICCI and CEO & Managing Director, Hindustan Unilever  Limited (HUL), Suhas Lalinakere Yathiraj, District Magistrate, Gautam Buddha Nagar, Rekha M. Menon, Chairperson and Senior Managing Director, Accenture India and many more.