Library Club "The Reader's Cafe" of ITS Mohan Nagar, Ghaziabad organized an online activity "IDENTIFY WHO AM I" for MBA 1st year students (Batch 20-22) on 29th December, 2020.
Image Of Events: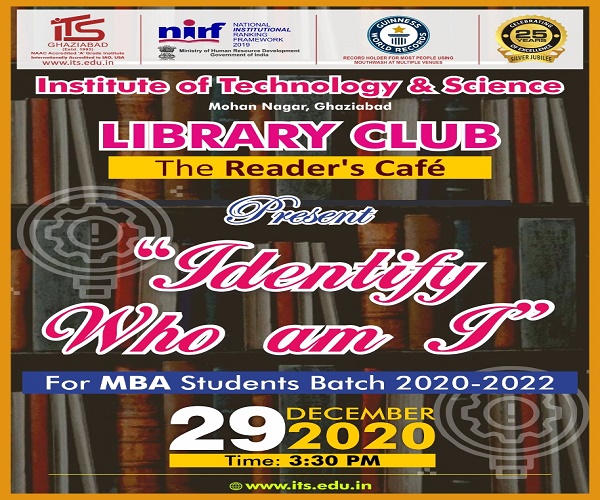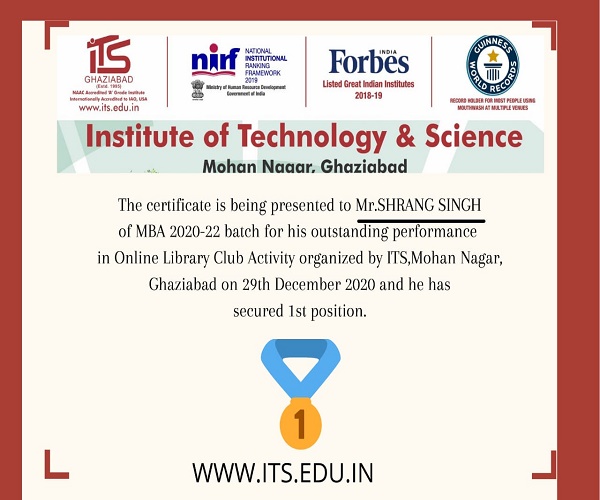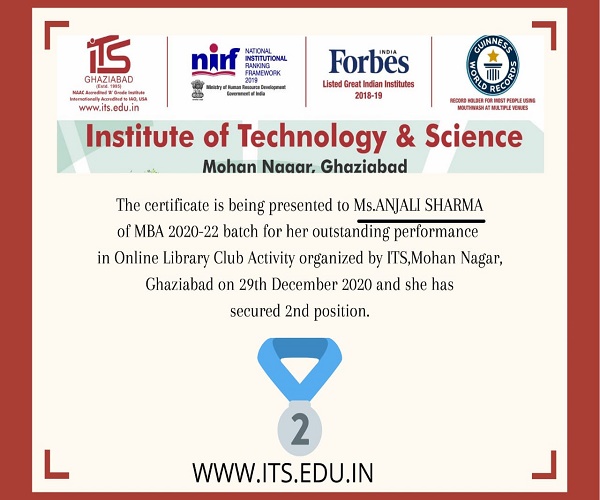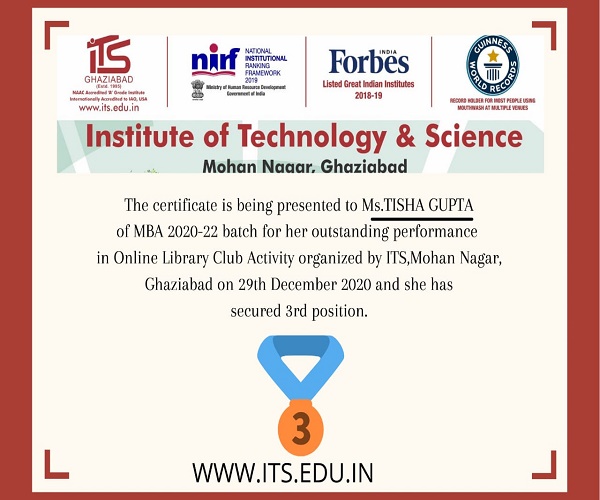 Full Date Of Event:
Tuesday, December 29, 2020
Hide Body Of News :
The main objective of this activity was to enhance the knowledge of the students about the famous books, authors and writers like Valmiki, Tulsidas, Shakespeare, Aristotle, Plato etc. who died centuries ago but the books written by them are living and are still guiding us.
There were two rounds in the online activity. The first round of activity scheduled on 24 Dec 2020,was a quiz based on current affairs. Total 10 students were shortlisted for the second round.
The second round of activity, scheduled on 29 Dec 2020 from 3:30 pm, was conducted on a virtual platform-zoom. Each participant was asked four questions related to prominent authors/books/novelists and thirty seconds time was given for a single question.
All the participants performed really well and all the students have gained some knowledge from this enthralling and informative activity.
Winners of this online activity were:-
1.     Shrang Singh (Sec. A) secured 1st position.
2.     Anjali Sharma (Sec. A) secured 2nd position.
3.     Tisha Gupta(Sec. A) secured 3rd position.
Winners and all the participants were felicitated with e-certificates.
This online activity was a great success where students got an opportunity to build up their awareness about the renowned authors/books/novelists.