Dr. Indraneel Mandal of the Department of Management, Institute of Technology and Science, Ghaziabad had been invited as a resource person for a session on "Time Series Analysis" as part of an FDP on Emerging Financial Management and Accounting Techniques organised by the Department of Business Administration, University of Burdwan under the aegis of the AICTE Training and Learning (ATAL) Academy.
Image Of Events: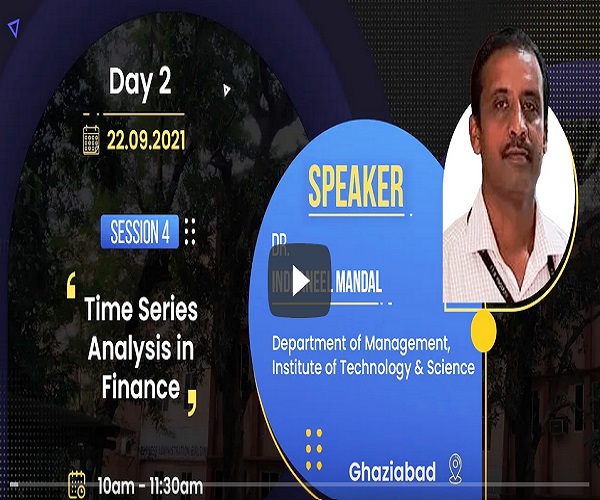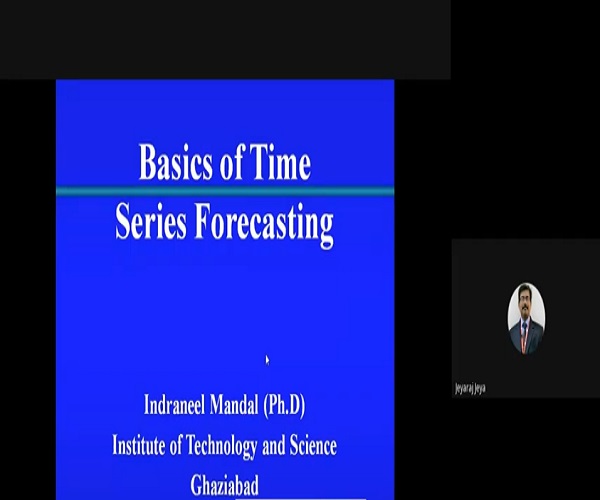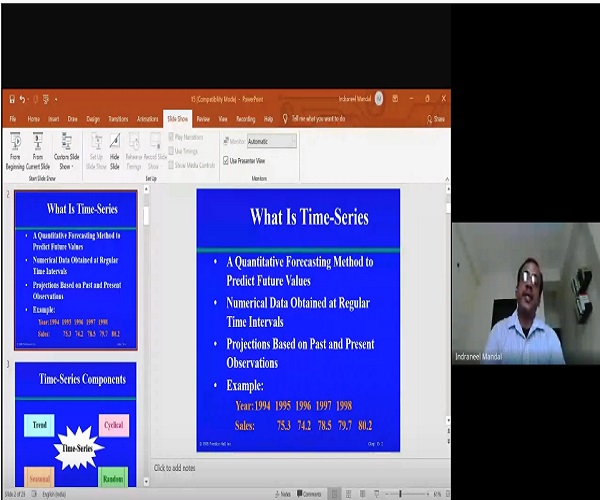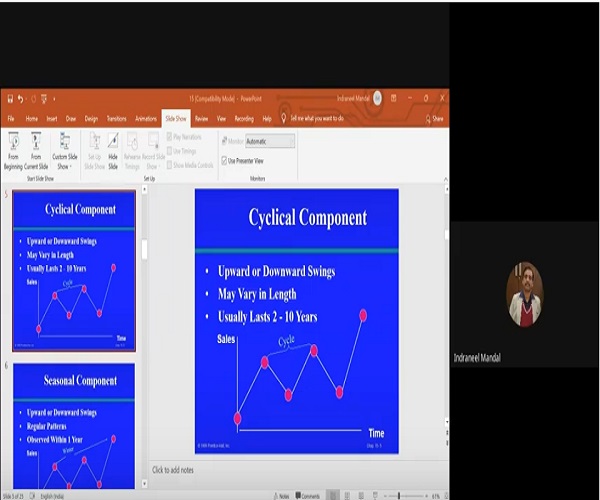 Full Date Of Event:
Wednesday, September 22, 2021
Hide Body Of News :
The session was held on the morning of 22nd September, 2021, and was attended by around a hundred participants who had registered for the FDP.
Dr Mandal focused on the basics of the time series method which is commonly applied in finance and econometrics. He first discussed the basic elements of a time series and referred to techniques like the moving averages method, exponential smoothing and regression analysis. He then went on to relatively sophisticated areas like unit root testing and cointegration, which find substantial application in academic research.
Several of the participants, which included both academicians and research scholars, had questions which were dealt with by Dr Mandal. Finally the convener of the session thanked Dr. Mandal for being a part of the FDP programme.