Institute of Technology & Science, Mohan Nagar, Ghaziabad organized "Two Days International Conference on Computer Systems & Mathematical Sciences (ICCSMS-2016)" on 18th-19th November, 2016. The Conference was Sponsored/ Technically Supported by Computer Society of India, Dept. of Science & Technology, Govt. of India, Bank of Baroda, ISACA, International Journal of Computer Applications, USA and International Transactions in Mathematical Sciences & Computer. 
Image Of Events: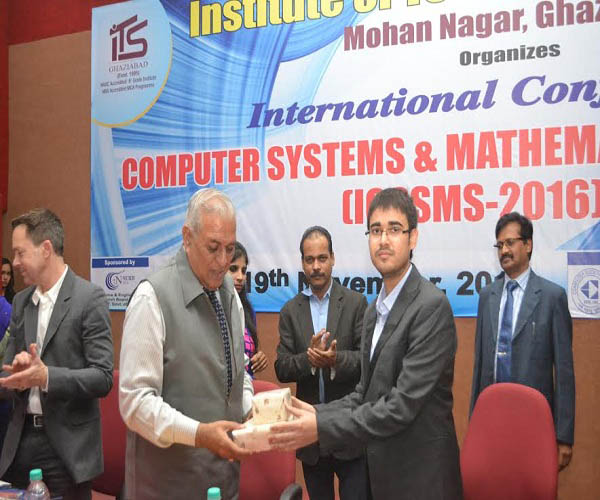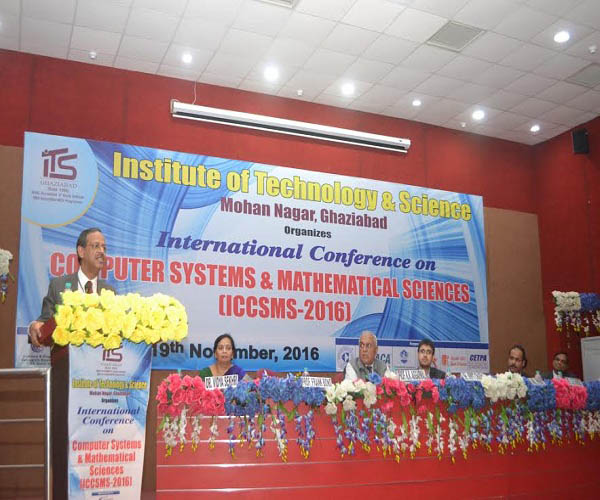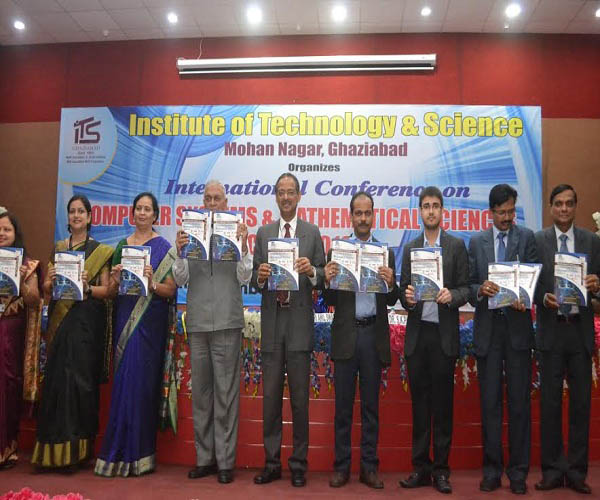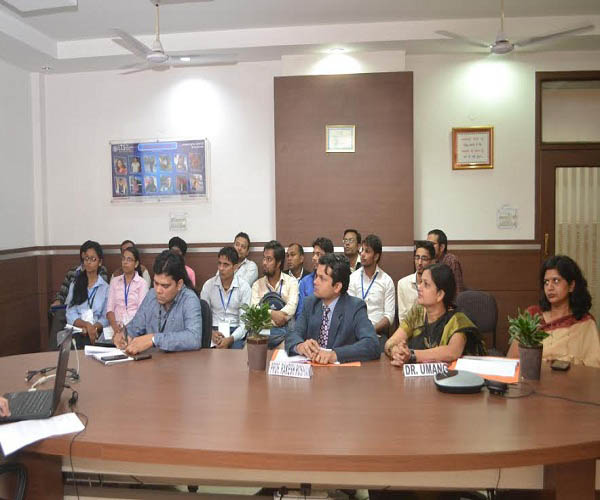 Full Date Of Event:
Friday, November 18, 2016
Hide Body Of News :
On Day-1, Eminent Speakers including Shri Anil Swarup, Secretary to Govt. of India, Ministry of Coal & an IAS Officer of 1981 Batch known for his contribution in Ministry of Coal & brain behind reforms in Coal Block Allotment through e-Auction process, Founder Vice Chancellor of GGSIP University, Delhi - Prof. K.K. Aggarwal, Renowned Smart Cities & E-Governance Expert - Shri Shushovon Saha and Prof. Frank Bond from Goldsmith University of London, London addressed the gathering during the inaugural Session. Thereafter parallel Paper Presentations were organized.
On Day-2: Shri M.S. Vilkhu, Chief of Information Security & Head Airtel Africa, Shri Nafees Ahmed - Group CIO Indiabulls Group, Shri Ajay Shrivastava - CTO of OYO Rooms, Prof. MN Hoda, National Chairman - CSI Div-I, Prof. Sanjay Tanwani, Professor & Head - School of Computer Science, Devi Ahilyabai University, Indore, Shri. Praveen Pipara, General Manager at SOPRA Group and other eminent Guests addressed the gathering during the two days of this International Conference. 
During the conference, the gathering of the Conference was also addressed by renowned guests & experts through video conferencing. These included : Shri Ajay Kumar, Regional MD, Asia Pacific, Entrusted Datacard(Singapore), Shri S. Sridhar, Vice President, HCL Insys, Singapore, Shri Renato De Castro, Executive Director, Bouman Consultany, Padova, Itlay, Shri. Pavan Malladi, CIO, Dhiraagu Telecom, Bahrain,Shri Pankaj Gupta, General Manager, PSE, Washington, Mr. Gautam Hazari, Worldwide Technical Director - GSMA (Heading 5G Project).
In addition to above Parallel Paper Presentation Sessions were organized on both the days in which Research paper Contributors presented their papers. These sessions were addressed by seasoned academicians.
On Day-2 of the Conference, In afternoon, parallel Paper Presentation Sessions were scheduled in which Research Scholars, faculty members and students presented their Papers which were assessed & evaluated by Team of Session Chairs & Co-Chairs and based on their recommendations Best Paper Awards were given. Best Paper Award ws given to Dr. K.N. Mishra from BIT - MESRA, Dr. S.C. Pandey, BIT MESRA and Dr. Sanjay Singh from Gurukul Kangri University, Haridwar, Uttrakhand.
The Conference was concluded with a grand success witnessing participation of International Guests, Delegates, large number of delegates, Research Scholars and students of UG & PG Programs.