I.T.S - Mohan Nagar, Department of Management organised a session on 'Corporate Expectations from Budding Managers' as a part of "Aarambh 2021"
Image Of Events: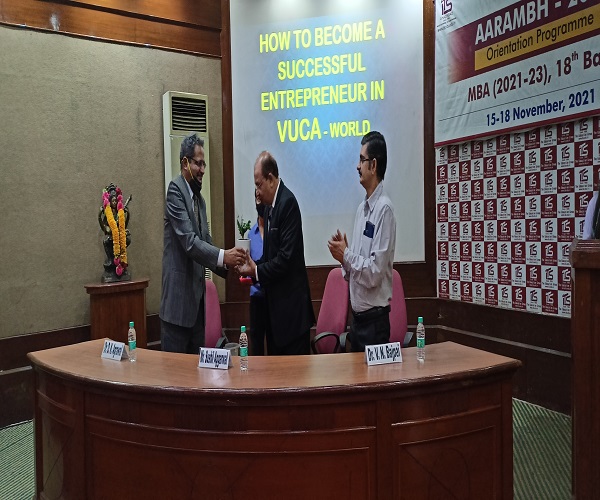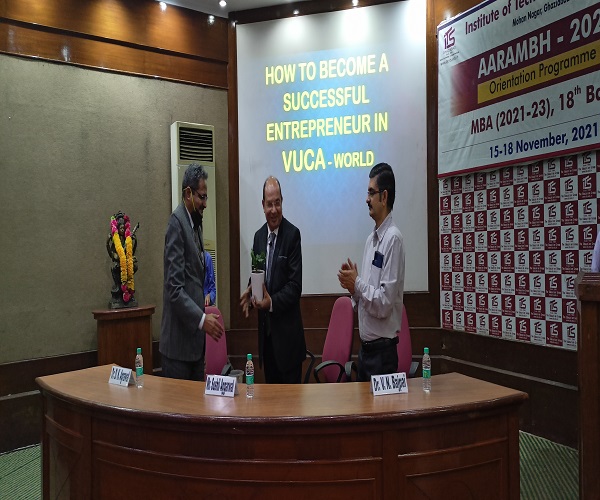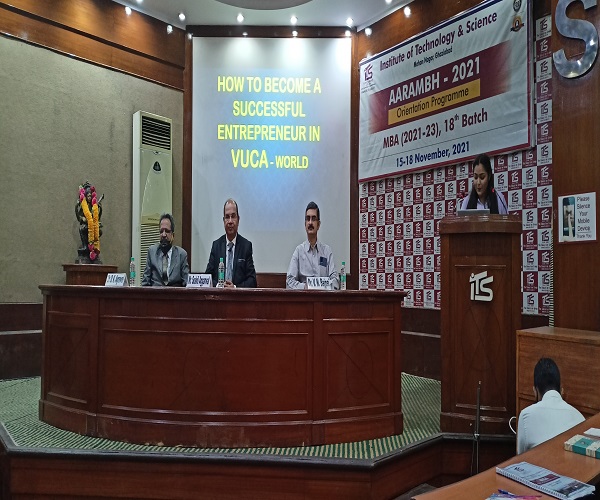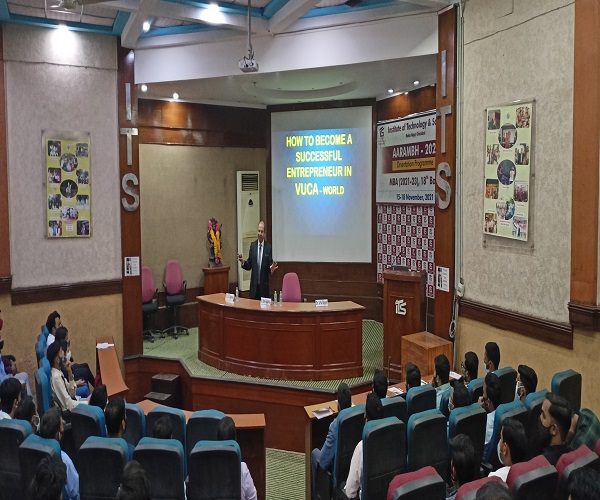 Full Date Of Event:
Wednesday, November 17, 2021
Hide Body Of News :
Orientation Program for MBA (2021-23) on 17th November, 2021. The guest of the day was Mr. Sushil Aggarwal, Chairman, AVRO India Limited. He emphasised on the qualities students are expected to cultivate in themselves to cope up with the challenges in this VUCA World. The session was full of interesting incidents which emphasised on life lessons for the young minds. 
The highly interactive session saw active participation from the students who raised their queries pertaining to future career opportunities as well as their entrepreneurial dreams. 
Mr. Aggarwal duly answered all the queries and emphasised on having a right attitude to progress on the path of success.