On 21st December 2022, Department of IT, I.T.S, Mohan Nagar, Ghaziabad organized a guest talk on the theme "Building Effective Social Media Profile on LinkedIn" for the students of MCA.
Image Of Events: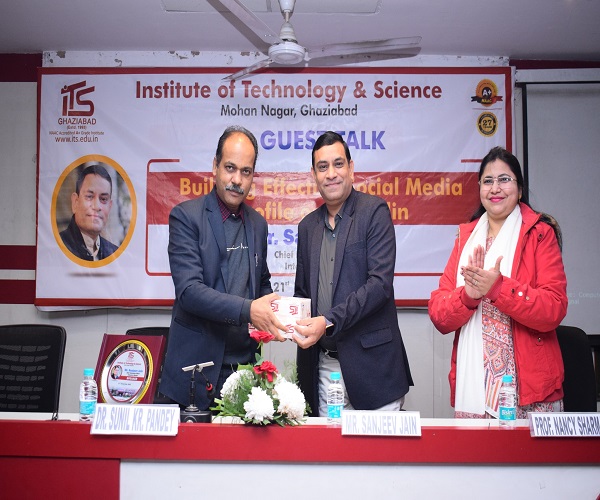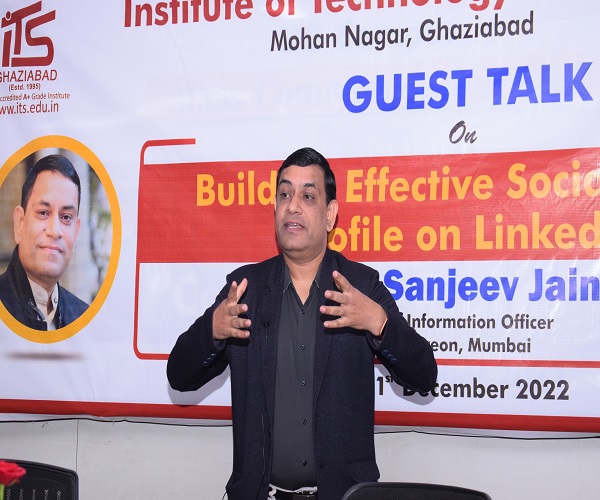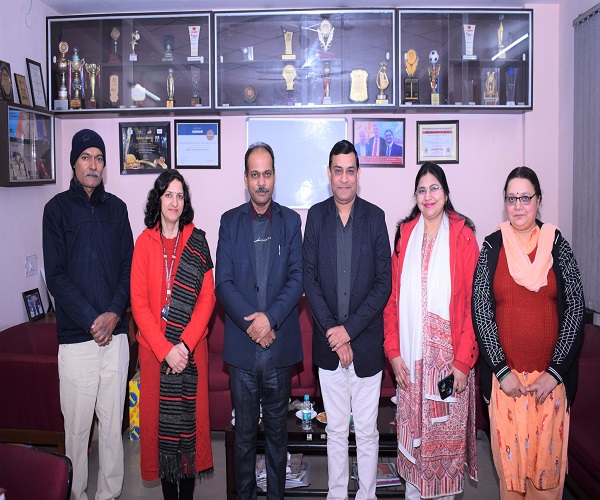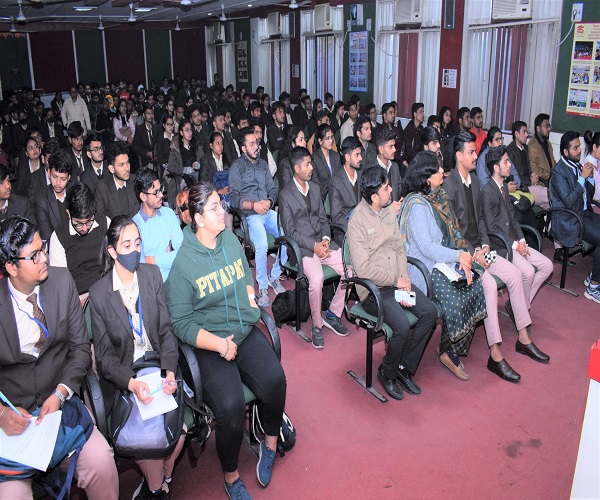 Full Date Of Event:
Wednesday, December 21, 2022
Hide Body Of News :
The business community has its own dedicated social networking platform calledLinkedIn. The website's objective is to give registered users the ability to createand maintain professional networks of people they are familiar with and trust. It isthe biggest professional network on the internet in the entire world. LinkedIn canbe used to connect with people and establish professional ties, discover the idealjob or internship, and get the knowledge necessary to advance your career.
While addressing the students, Director (IT), Dr. Sunil Kr. Pandey advised students to take full advantage of the session and it is important for all to have an effective profile on LinkedIn. He said thatsocial media is gaining popularity and can't be ignored now. How to make once presence with proper organization, impressive, effective and systematic is key to success as many professional organizations are continuously looking at Social Media Profiles not only for exploring good human resource but also for other collaboration, research and other professional associations.
MCA Chairperson-Prof. Puja Dhar welcomed the guest and the students. She said that these sessions are required especially for the students of 2nd year who are preparing for the placement drives. Students should act upon the advices suggested by the speaker.
The objective of this talk was to make the students aware about the effective LinkedIn Profiles. Mr. Sanjeev Jain, Chief Information Officer, Integreon-Mumbai was the speaker of this session. Mr. Jain in his elaborative session discussed various aspects of making impressive and effective Social Media Profile in specific reference to LinkedIn.
During his talk he suggested students many tips regarding the Profile Pictures, what to write in a summary, how to sell the qualities using impressive words.
At last, he advised all the students to prepare an eye-catching profile which is full of achievements and skills of a person. The session was an eye-opening for all the learners. Mr. Jain also addressed many queries of the students.
The Session was also attended by Vice Principal, UG-Campus, Prof. Nancy Sharma, Coordinator, MCA Prof. SmitaKansal, and Faculty members of Department of IT.