Institute of Technology and Science, Ghaziabad organized a guest talk on "Understanding Importance of Data Analytics using Power BI" for participants of MBA (2020-22) batch on December 4th, 2021.
Image Of Events: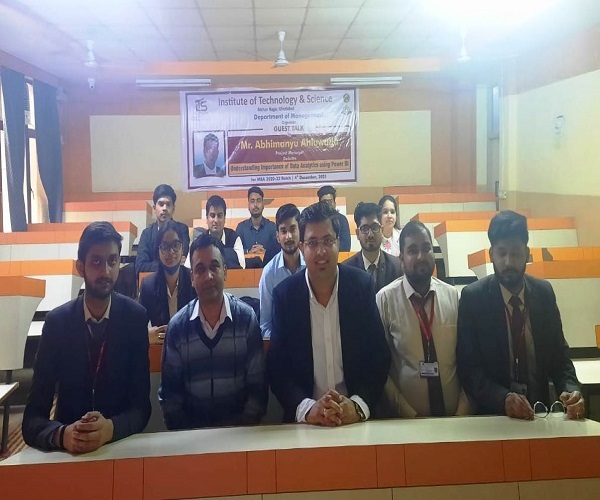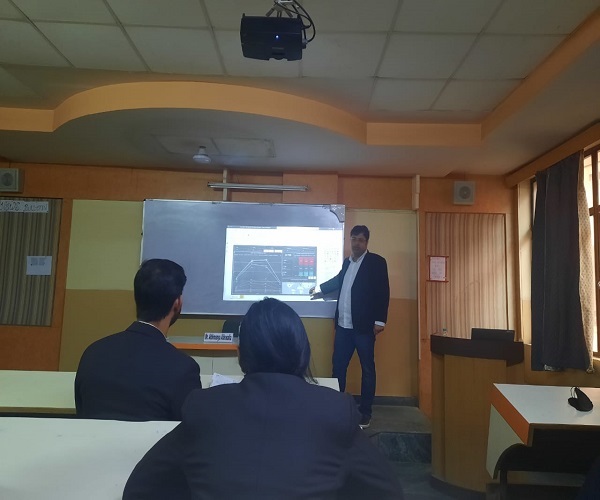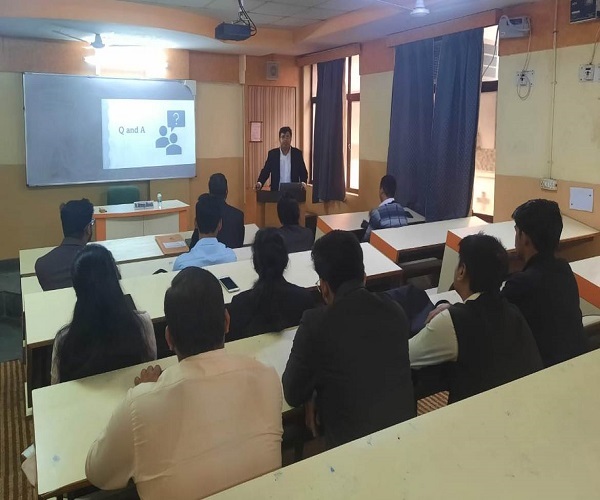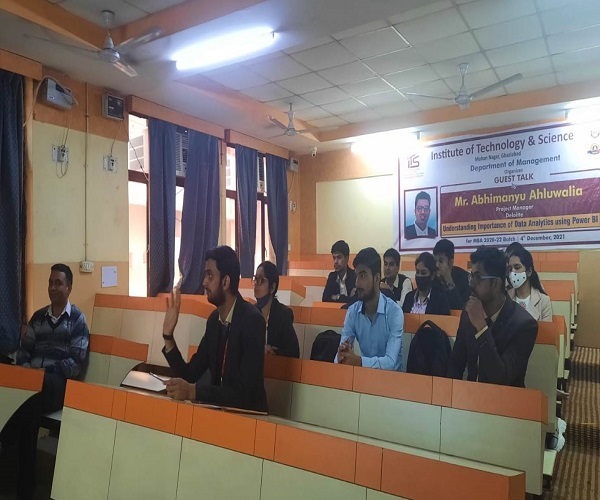 Full Date Of Event:
Saturday, December 4, 2021
Hide Body Of News :
The expert for the session was– Mr. Abhimanyu Ahluwalia, Project Manager at Deloitte, Gurugram.
Mr. Abhimanyu Ahluwalia shared his views about various types of Power BI reports and compared these reports with SQL reports. He shared about the role of Extraction, transformation, and loading in data mining. He also discussed various patterns in large data sets and how these patterns help in Prediction Analytics. He also explained about Business Intelligence data architecture to handle the ingestion, processing, and analysis of data that is too large and complex for a traditional database system. He discussed the roles and responsibilities of Data analysts in terms of collecting and cleaning data. He further talked about machine learning techniques i.e., supervised learning, Unsupervised Learning, Reinforcement Learning, and the application of machine learning in business domains. 
The lecture ended with deep insight into different types of data mining techniques used in the industry for fast data analysis and data visualizations. Towards the conclusion of the session, he welcomed intriguing questions from students and answered them comprehensively. The session was highly interactive and participants appreciated the insights delivered by the speaker.