Department of Management ,  I.T.S Mohan Nagar, Ghaziabad, organized a Guest Lecture on the topic "Managing Projects Using Quantitative Techniques" in the hybrid mode on 28th June 2022 for MBA first-year students. Dr. Gurpreet Kaur welcomed the speaker, Ms. Batika Seth.
Image Of Events: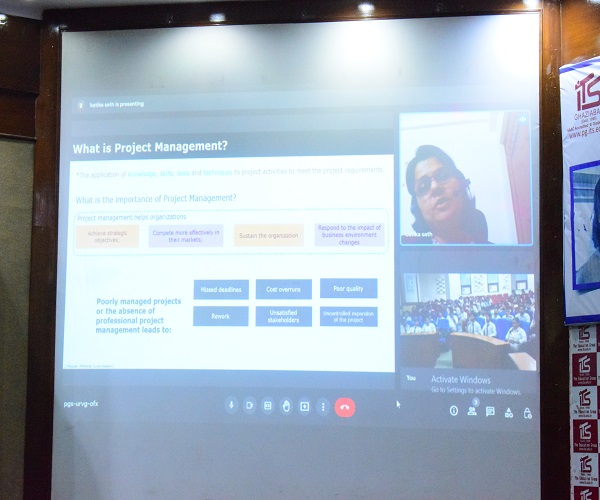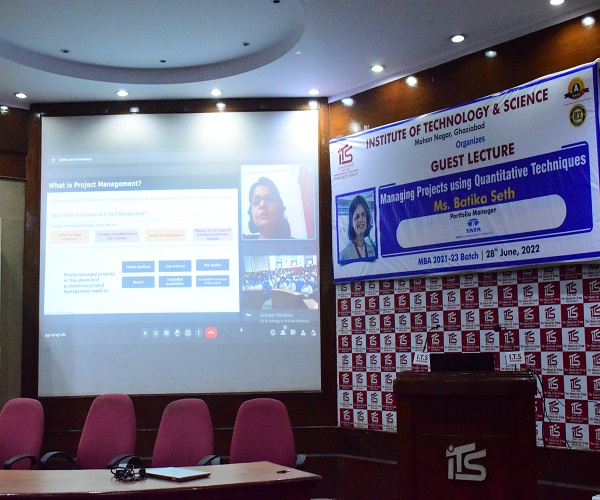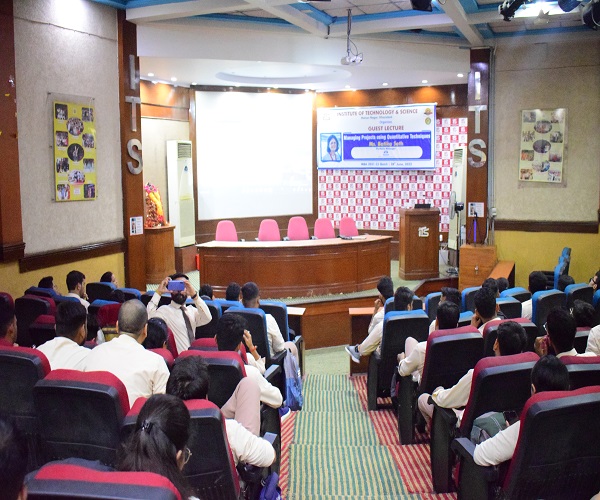 Hide Body Of News :
Ms. Batika Seth, presently working as a Portfolio Manager in Tata Consultancy Services. She is a technocrat with 15 years of rich experience in the IT/Telecom sector, with a variety of roles in project lead, service delivery, and project and portfolio manager.
The session was focused on the project lifecycle and the stages that are included in it i.e., initiation, planning, execution, monitoring & control. She also discussed the project triple constraint i.e., time, scope, cost, and how a manager uses this constraint for the betterment of the organization and the stakeholder. And in the end, Ms Batika discussed some of the common techniques for project planning which are helpful in Breakdown structure, Gantt chart, Kanban, Analogous Estimation, Parametric Estimation, Bottom-up Estimation, Critical Path Method (CPM), Program Evaluation & Review Technique (PERT).
At the end of the session, a Q/A round was held in which the speaker cleared all the queries of the students regarding project management. It was an engrossing lecture. The event concluded with the presentation of virtual plaques as a token of gratitude and remembrance by Dr. Gurpreet Kaur to the guest speaker Ms. Batika Seth.