I.T.S – Mohan Nagar, Department of Management organized a Guest Lecture by Mr. Naveen Mamgain
Image Of Events: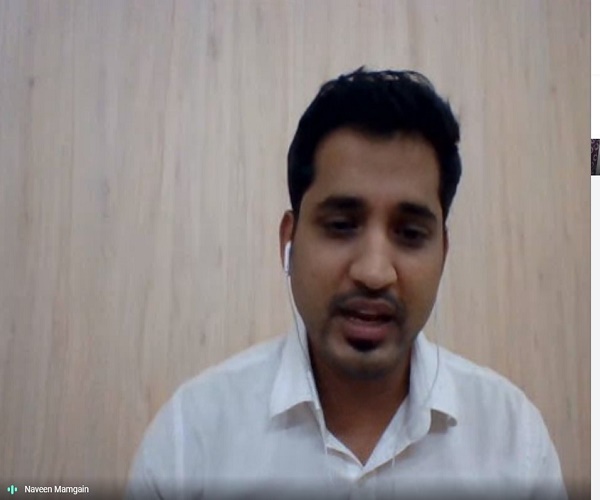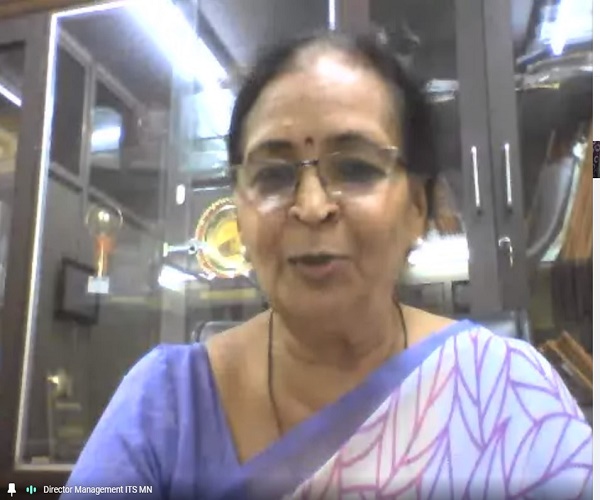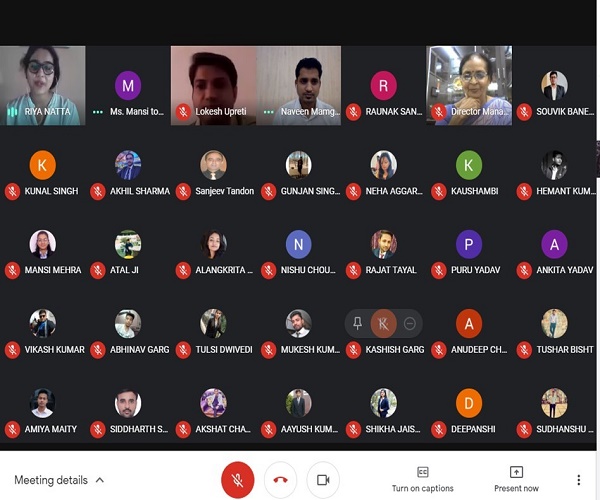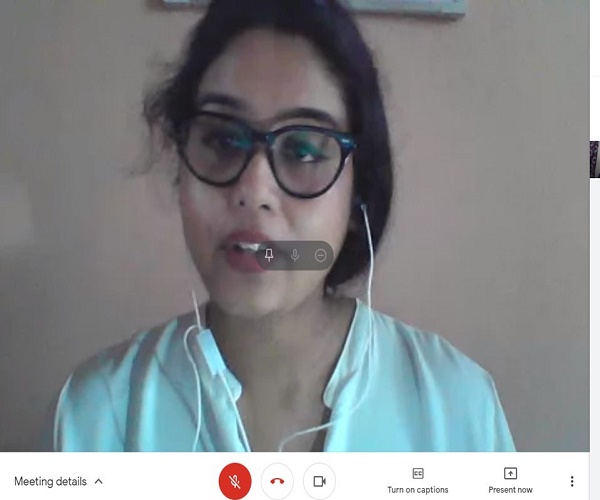 Full Date Of Event:
Wednesday, September 30, 2020
Hide Body Of News :
, Co-Founder & Design Head at Quick Ride, Bengaluru, Karnataka (Head Office) on the topic "e-Business & Internet Technology" for PGDM (2019-21) Batch and MBA (IT Specialization Group) on 30th  September  2020.
Director (Management) Dr.VidyaSekhri welcomed the Guest and emphasised on understanding the different aspects of e-Commerce and Digital Marketing.
Mr. Naveen Mamgain was previously associated with organizations like RailYatri.in, Happiest Minds Technology, Century Link and others as UI designer and architect. He enlightened the students on the business model of very successful car-pooling startup Quick Ride. Quick Ride has got the best Start up award in 2019 by World Tourism Forum Lucerne (WTFL). Quick Ride estimated annual revenue is 20M $ .He emphasized that the key factors of Quick Ride's success are Cost efficiency, Socializing, Time Optimization & Flexibility.
Ride-pooling apps provide common people with a very simple solution to solve the daily commutation problem through an economical and effective way. In a normal scenario, Quick Ride reduces daily travel costs by nearly 50% compared to a cab aggregator.
People from different organizations get an opportunity to interact which also leads to knowledge sharing and overall productive conversation. Most of the Metropolitan cities which are over-boiled with the menace of traffic, Quick Ride comes as a savior on how an individual can meaningfully use the travel time.
He explained how the advanced analytics capability and ride-matching algorithm of the application ensure that people travelling in similar routes are displayed. Through features such as daily booking, recurring booking, percentage ride match and type of vehicle (two or four-wheeler), these ride-sharing apps ensure that both the parties are in a win-win situation.
There was a student interaction session where the Guest answered and clarified students' queries. At the end vote of thanks was given by the faculty coordinators Prof. LokeshUpreti and Prof. Mansi Singh.
It was a wonderful session. Participants enjoyed the learning filled experience.