itsmn@its.edu.in | 8447744044 |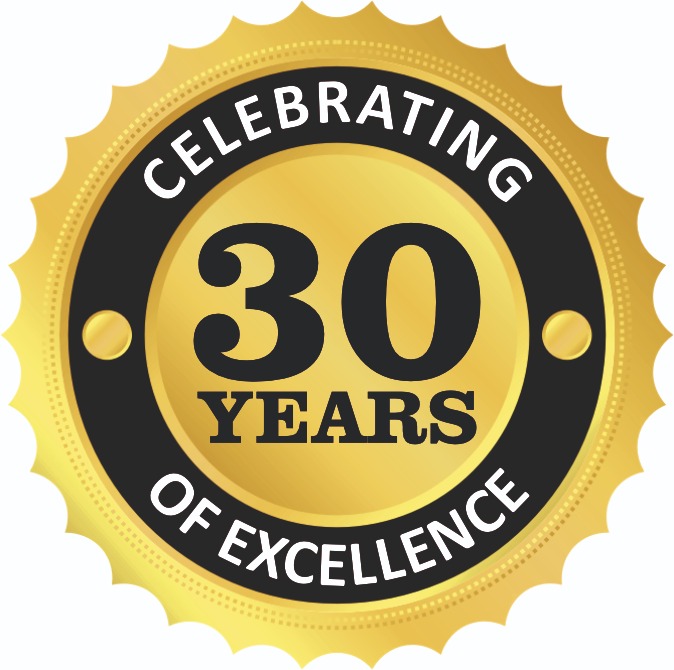 Institute of Technology & Science, Ghaziabad organised a Faculty Development Program on the topic "Building Institutional Resilience through Team Building and Leadership" for faculty members of management department on Thursday, 15th September, 2022 in the campus. 
Image Of Events: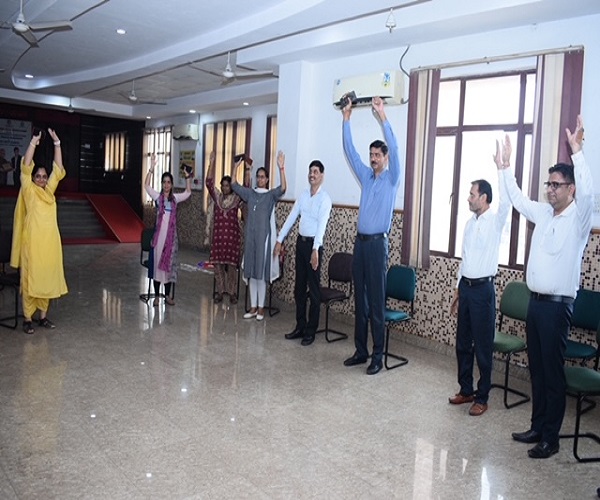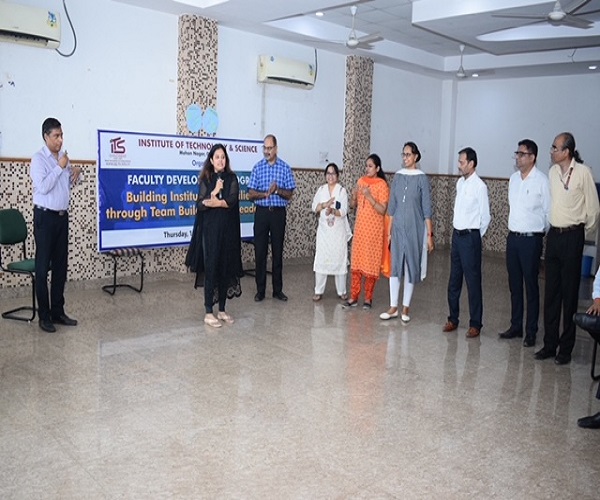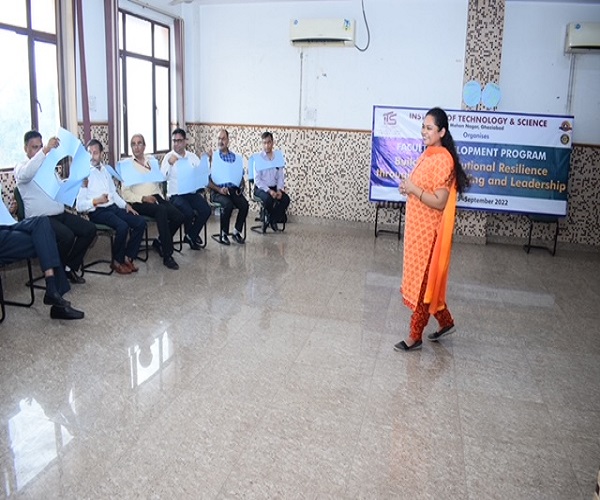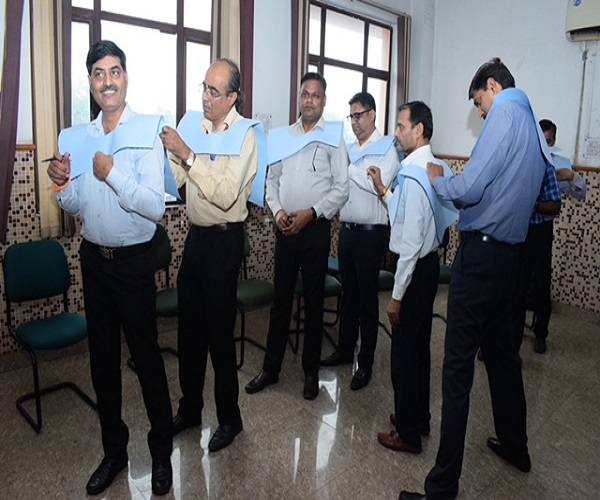 Full Date Of Event:
Thursday, September 15, 2022
Hide Body Of News :
Prof. Shilpi Rana, Prof. Shikha Aggarwal and Prof. Smita Barik were the resource persons. The objective of the activity was to enhance the spirit of team building & leadership among the faculty colleagues. It also develops positive perception towards other members in the group. This activity mainly focused on coordination, improving analyzing skill and to enable quick decision making within a group. 
The FDP was conducted in 3 different rounds and all the rounds were based on fun games. The program was initiated with the ice breaking activity namely "Symon Says". The next round of activity was "Cape Exercise" in which all the participants were asked to write the positive things about each faculty on the chart paper worn by the faculty participants. In the last round, participants were divided into teams of two in which one participant was to be blind folded and another team member played the role of instructor. The winners of the last round were awarded with gifts.
The program was enriching for the participants and was very much appreciated by all.