I.T.S - Mohan Nagar, Ghaziabad, Department of Management organised the Virtual Entrepreneurship Summit 2021
Image Of Events: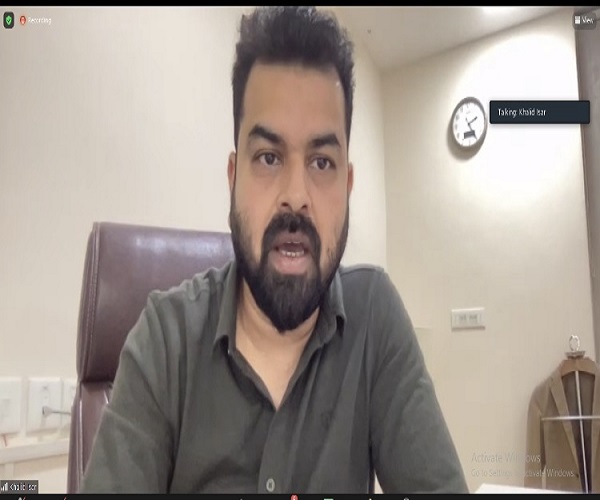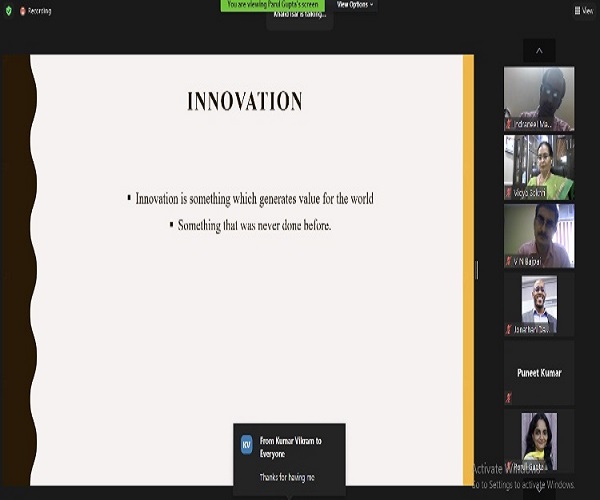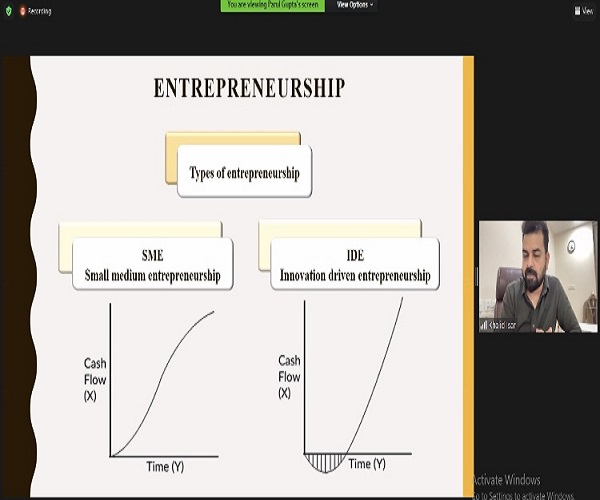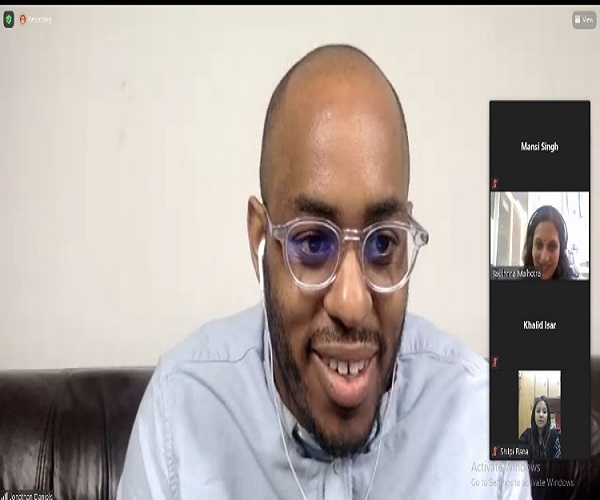 Hide Body Of News :
on the focal theme "Channelizing New Age Technologies for Innovation and Entrepreneurship: Ignite, Innovate & Transform" on 17th April .
The inaugural session witnessed the benign virtual presence of Honorable Vice Chairman, I.T.S - The Education Group, Shri Arpit Chadha; Chief Guest of the event Mr. Pankaj Kankar, COO, Fareye Former CTO, Lenskart.com; Guest of Honour Mr. Divyanshu K, Vice President (Strategy), boAt Lifestyle; Distinguished Guest Mr. Saurabh Bohra, Founder & CEO, NovaSatum; and Prof.(Dr.) Vidya Sekhri, Director (Management).
Mr. Pankaj Kankar emphasized on the need to use innovation and technology in building simple, sustainable development strategies that benefit the masses at the bottom of the pyramid.
Mr. Divyanshu K discussed the various pillars based on which entrepreneurship development works. He also highlighted the importance of nurturing budding entrepreneurs and their thought processes since they act as job creators and not job seekers.
Mr. Saurabh Bohra stated the impact of technological developments on fintech companies such as Paytm, MobiKwik, etc and how these have made our lives easier amidst the crisis.
After the successful inaugural session, Panel Discussion 1 and 2 included different eminent speakers.
The theme for the session 1 was "Co-Innovation: Enterprise Start-up Collaboration". The eminent speakers for the session were
- Mr. Abhjinav Pathak, Co-founder & CEO-Perpule;
- Ms. Rohini Nair Partner and Founding Member, ANB Legal, Advocates & Solicitors;
- Ms. Rimjhim Ray, Co-founder & Advisory Board-Spotle.ai;
- Mr. Ankit Tripathi, Founder - Uneko & Planet Changemaker.
The theme for the session 2 was "Entrepreneurial Behavior, Skills and Capabilities". The eminent speakers for the session were
- Mr. Khalid Isar, Founder & CEO, iTech Ecommerce LLP, Business Partner, Alibaba.com;
- Mr. Raj A. Kapoor, Founder, India Blockchain Alliance and MD, India STEM Alliance;
- Mr. Jonathan Daniels, Co-Founder & Director, JP Morgan Chase, Belgium;
- Mr. Vikram Kumar, Senior Director Strategy, Verticurl Pte Ltd., Singapore; and
- Mr. Pranav Kharbanda, Vice President, Corporate Relations, Shiksha Redefining Education.
All the eminent speakers talked about the importance of ensuring all aspects before starting any new venture and motivated the students for doing great in life.
The session was attended by almost 200+ participants and it garnered immense enthusiasm and involvement from all, followed by an extensive Q&A round.
The event concluded with the presentation of virtual plaques as a token of gratitude by Prof.(Dr.) Vidya Sekhri to all the eminent speakers.