Dr. Sunil Kr. Pandey, Director IT, Institute of Technology & Science, Mohan Nagar, Ghaziabad invited as a Key Note Speaker in National Webinar on "FUTURE TRENDS OF RESEARCH METHODOLOGY" on 3rd July, 2021
Image Of Events: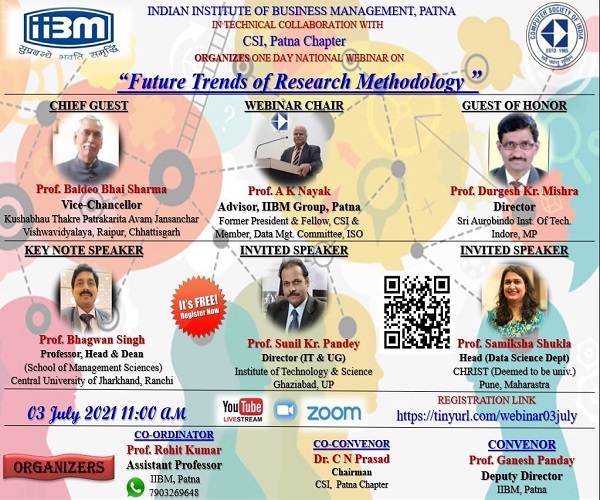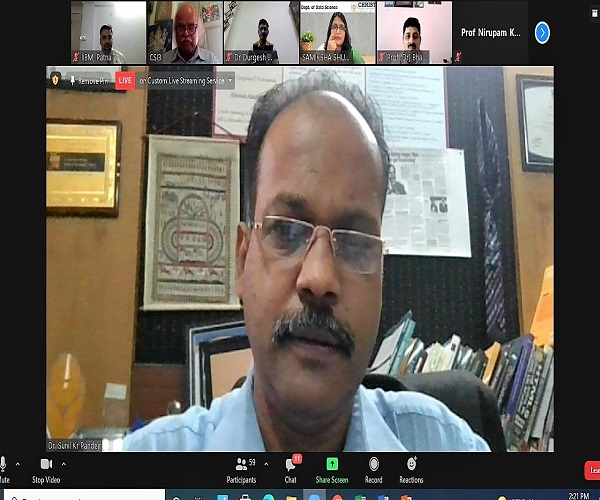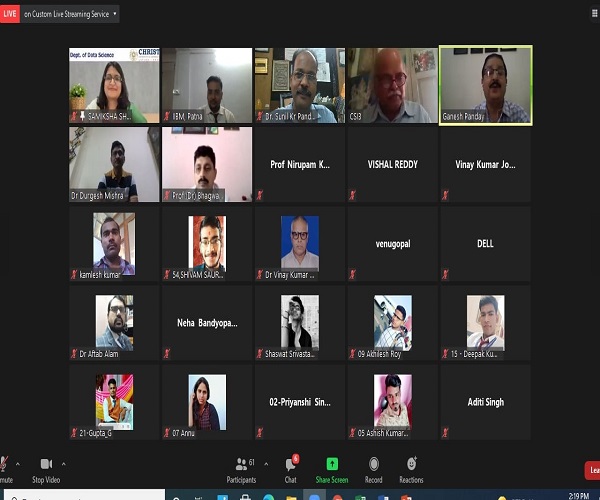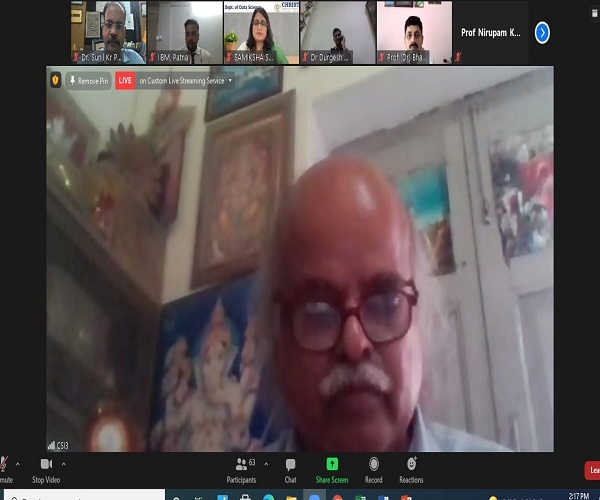 Hide Body Of News :
being organized by CSI Patna Chapter & IIBM Patna.
Dr. Pandey shared their view on perspective on very relevant theme "FUTURE TRENDS IN RESEARCH METHODOLOGIES" which is very relevant in present context when different kind of requirements, problems - Social, Community, Healthcare, Defense, Education, Businesses are popping up and we need to identify, asses, adopt and include technology, new methods and techniques to carry out intense, relevant, result-orients and fruitful outcomes by exploiting Connectivity, Collaboration & Cooperation.
The webinar other reputed expert were:
·         Prof. Baldeo Bhai Sharma, Vice Chancellor, Kushabhau Thakre Patrakarita Avam Jansanchar, Vishwavidyalya, Raipur, Chhattisgarh
·         Prof. A. K. Nayak, Advisor, IIBM Group, Patna, Former President & Fellow, CSI & Member, Data Mgmt. Committee, ISO
·         Prof. Durgesh Kr. Mishra, Director, Sri Aurobindo Inst. Of Technology, Indore, MP
·         Prof. Bhagwan Singh, Professor, Head & Dean (School of Management Sciences), Central University of Jharkhand, Ranchi
·         Prof. Samiksha Shukla, Head (Data Science Dept.) CHRIST (Deemed to be University), Pune, Maharastra