As a CSR Initiative by I.T.S School of Management, Ghaziabad- "Parivartan – An Education program for underprivileged children" activity was organized in Sahibabad area, on October 21st, 2022. 
Image Of Events: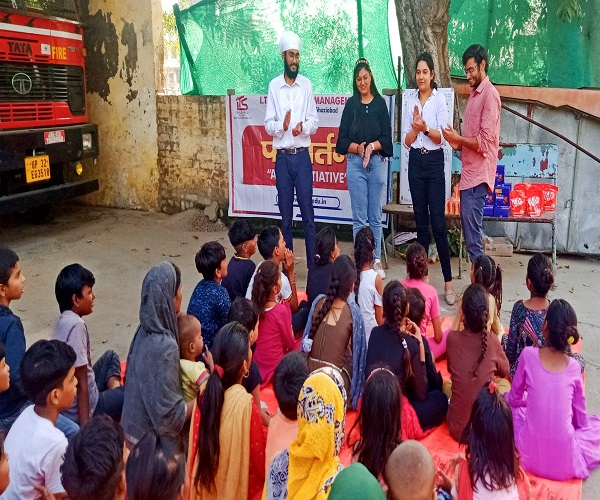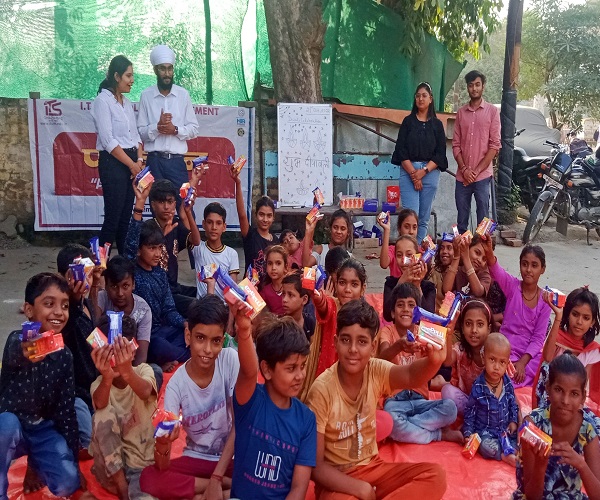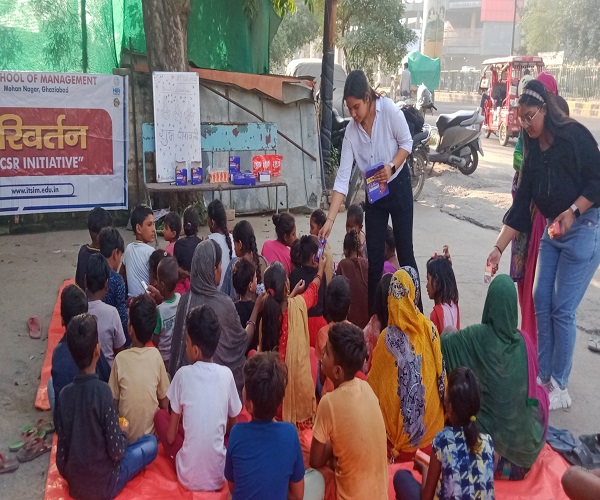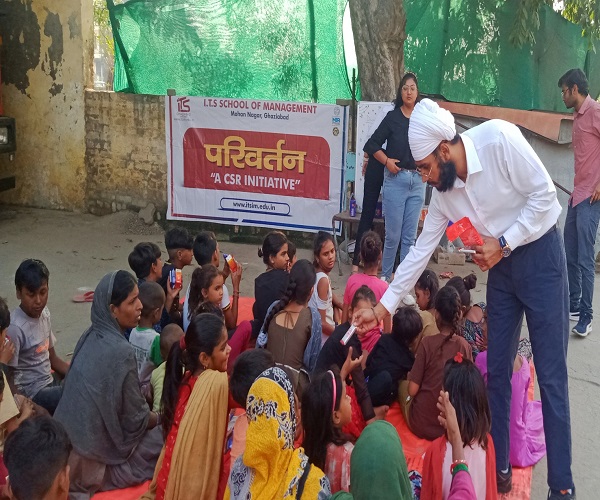 Hide Body Of News :
The volunteers were students of PGDM (2022-24 batch). Day's focus was on Deepawali celebration with underprivileged children of Sahibabad area. The student volunteers included Priya, Abhinav, Saloni & Harsa.
Among the volunteers Abhinav started the session by telling the importance of Deepawali festival according to Hindu mythology and calendar. After that Priya asked queries related to the said information by Aryan to confirm the proper transformation of the knowledge shared. Thereafter children sang hindi poem of Deepawali.
Saloni told the children that Deepawali is a festival of lights and forgiveness to come out from the darkness and negativity.
The session ended with the distribution of Kitkat chocolate, Cake Biscuits & Frooti among the children. Children thanked the institute for making their Deepawali special. 
Prof. Ashutosh Sharma accompanied and guided the student volunteers.