Department of Management, I.T.S, Mohan Nagar, Ghaziabad organized Corporate Talk for MBA 2020-22 & MBA
Image Of Events: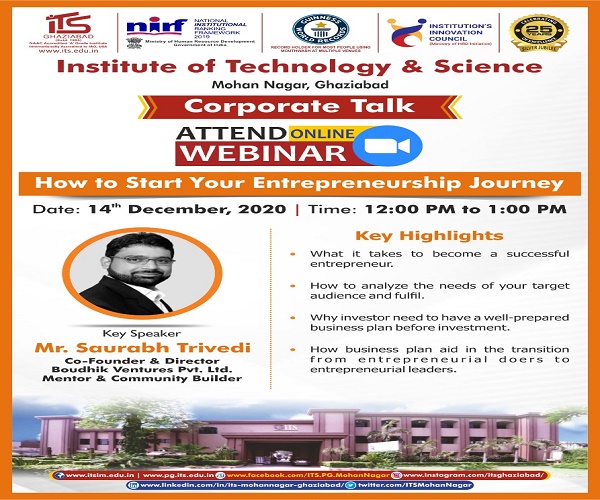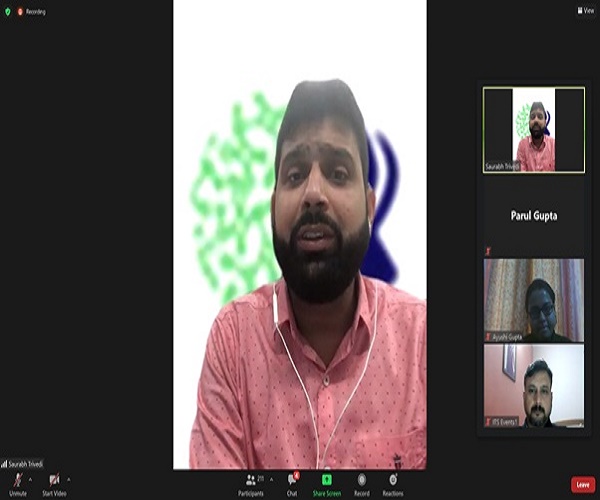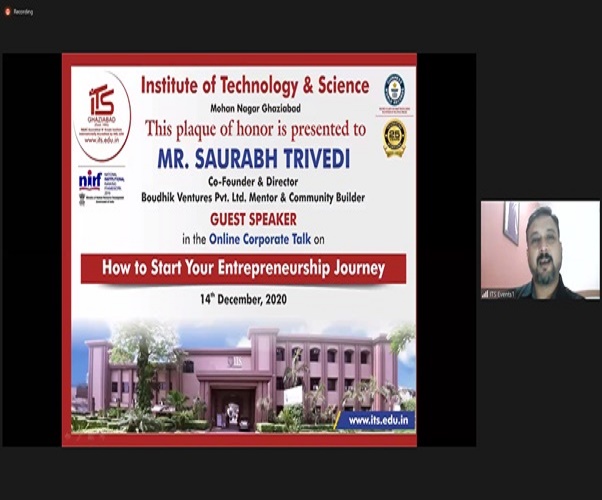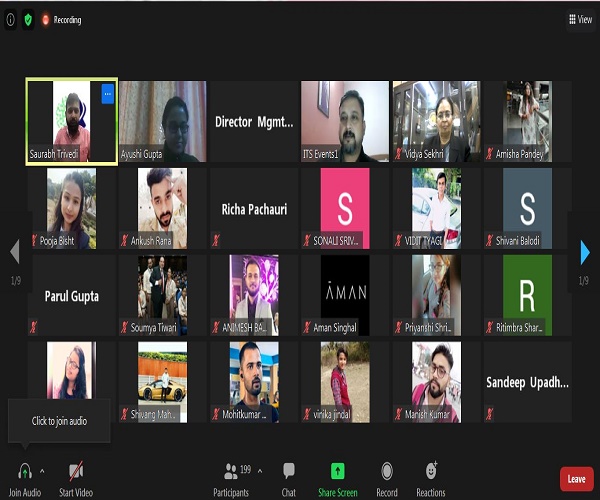 Full Date Of Event:
Monday, December 14, 2020
Hide Body Of News :
2019-21 Batch by  Mr. Saurabh Trivedi- Co-Founder & Director - Boudhik Ventures Pvt. Ltd. on the topic "How to start your entrepreneurship journey" on 14th  December, 2020.
Mr. Saurabh Trivedi has mentioned that for any entrepreneur, the route from idea to established business is a long and winding one. He said that every business starts with something. It might be an idea, a thing, a world-changing product or  a smart enhancement to something which already exists.  
Mr Saurabh also added that whether inspired by a compelling dream or mounting exasperation with the products currently available, before departing on the entrepreneurial journey, it is worth being reminded of the sometimes harsh rules of the road that most opportunities are not what they appear to be.
Most of them have at least one fatal flaw that renders them vulnerable to all sorts of difficulties to overcome this Mr . Trivedi has emphasised to have 5 steps process for the entrepreneurial journey-  Having Right mindset- Being honest -Don't try to be someone else - finding a mentor & partner- putting 100% commitment.
The session was very participative. There were various queries from the student's side, regarding the entrepreneurship, venture capital, idea generation etc. The Session was concluded by honouring Mr. Saurabh Trivedi with a virtual plaque and a special vote of thanks was given to him.