Institute of Technology and Science, Ghaziabad organized a corporate talk on "COVID-19: Strategies for Getting Ahead of the Pandemic Crisis" for participants of MBA (2021-22) batch on October 30, 2021.
Image Of Events: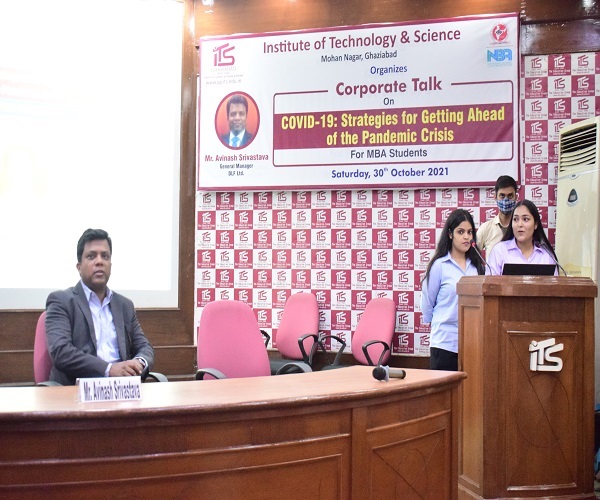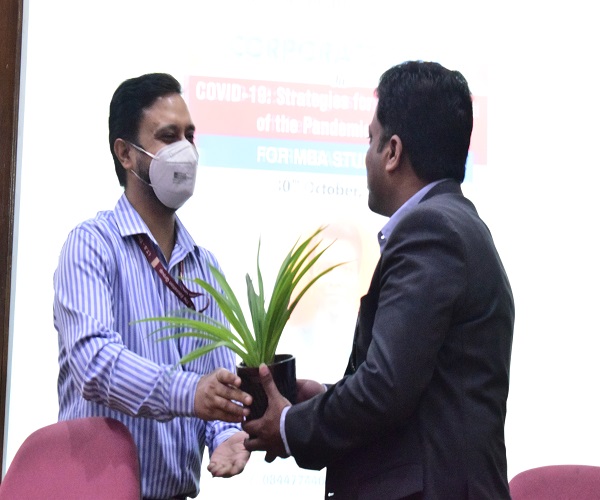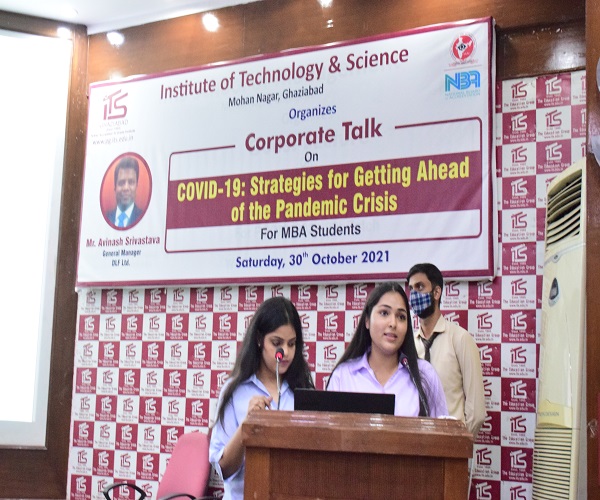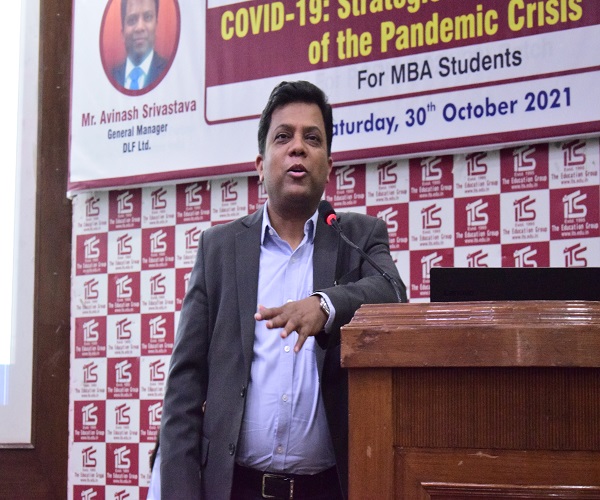 Full Date Of Event:
Saturday, October 30, 2021
Hide Body Of News :
Expert for the session was– Mr. Avinash Srivastava, General Manager at DLF Ltd, Gurugram.
Mr. Srivastava has over 2 decades of diversified experience in the leadership in General Management role i.e., Business Strategy and Operation. He is a member of various committees at Industry Associations and Chambers i.e., PHD Chamber, ASSOCHAM, FICCI, and NAREDCO.  
Mr. Srivastava shared his views about several periods of disruption i.e., 1st world war (1914- 1918), The Great Depression (1930s) and The World War 2 (1939- 1945) etc., He also discussed the learnings drawn from the "dot com bubble", "subprime crisis" etc and how they have impacted the economy.
He further talked about the continuous growing trend of the Indian economy to reach a massive 3 trillion USD even after facing recurring disruptions like 3 Indo- Pak wars, Indo-China war, Kargil war, 1991 economic crisis and many more. He explained some of the major tenets of a country's economy like Exports, Imports, balance of payment, foreign reserve etc., and also introduced recently evolved concepts like FTWZ (Free Trade Warehousing Zones), growth in customer experience and such others.