A Corporate Talk was conducted for the students of MBA (2019-21) batch students by Department of Management, I.T.S Mohan Nagar Ghaziabad in the area of with theme of "An opportunity of Recalibration".
Image Of Events: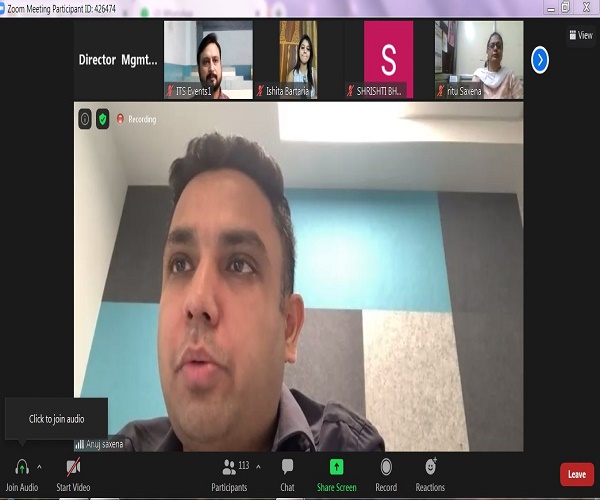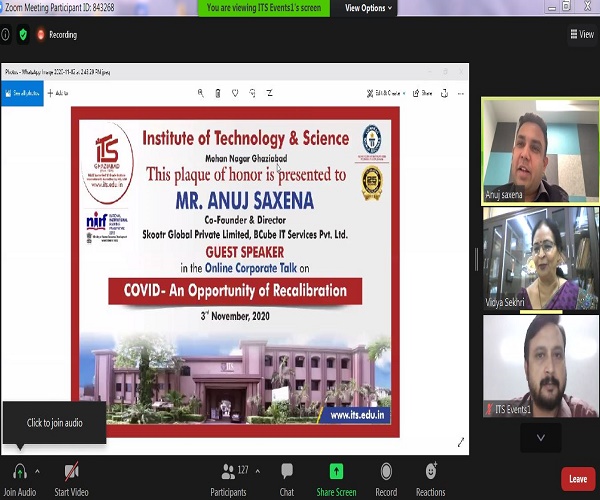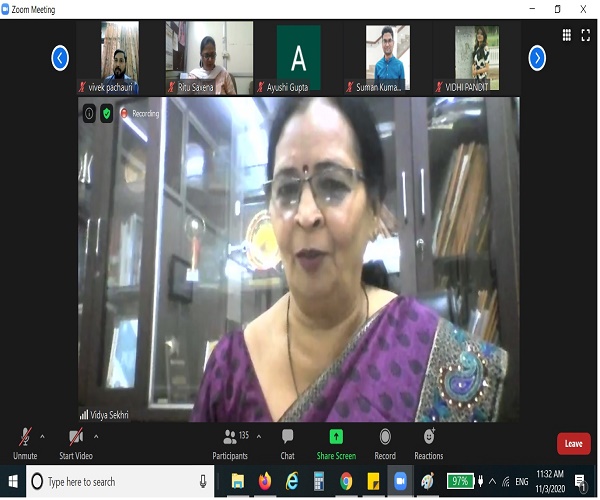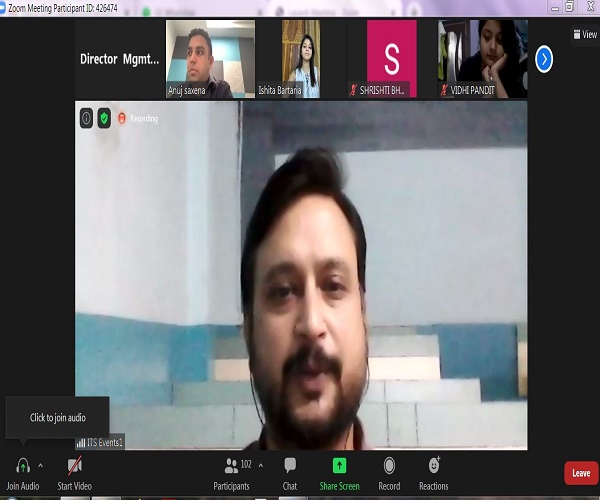 Full Date Of Event:
Tuesday, November 3, 2020
Hide Body Of News :
The Corporate talk was given by Mr. Anuj Saxena, Co-Founder and Director, Skootr Global Pvt Ltd.
Mr. Anuj Saxena said that it has become challenging for most businesses to keep their financial wheels turning during the lockdown period due to less revenue churn and the general uncertainty in the global financial environment. He added that organizations need to transit seamlessly to ensure growth and the answer for the changing business scenario is to be innovative and recalibrate the ecosystem.  
He further explained how the ripple effect of this shutdown will have a key impact on India's economy, as all business sectors get affected resulting in low revenue generation due to an eventual halt/slump on the sale of products and/or services.
He further said that it is unfortunately, the impact on start-ups or small businesses can be way more brutal as they have scarcer cash reserves and a smaller margin for managing sudden slumps. He said that to ensure the healthy organisation and learning culture you need to develop robustness and adaptability in the organisation. Session ended with the presentation of digital plaque to the Mr. Anuj Saxena.