The marketing domain of ITS, Mohan Nagar, Ghaziabad campus has organized a subject specific talk session on "challenges and opportunities in telecom services marketing with special reference to BSNL services" on 16th Nov, 2016 at Institute auditorium. The expert on this occasion was Shri Arun Kauma, Director–VAS (Value Added Services).
 
Image Of Events: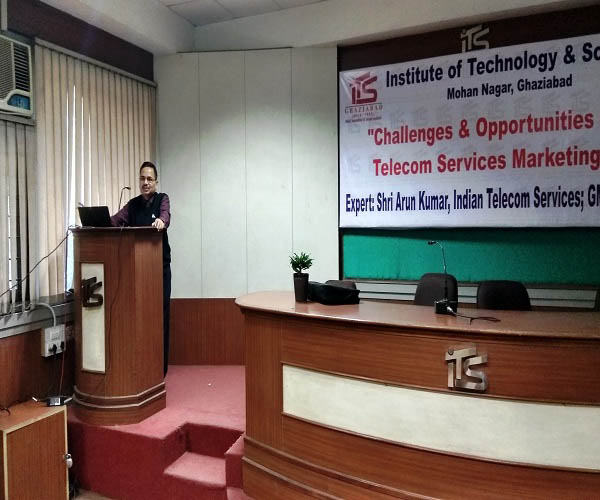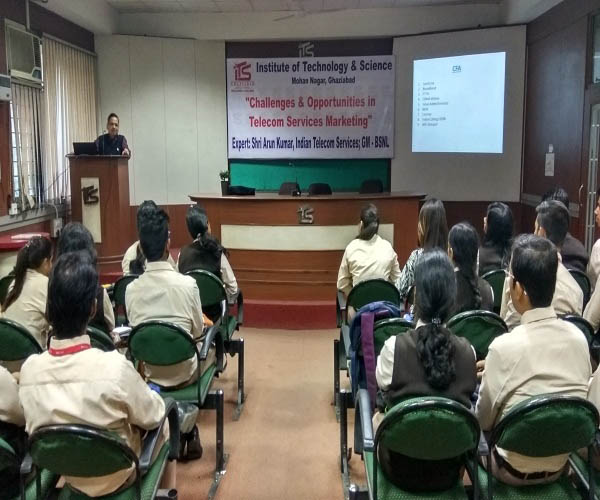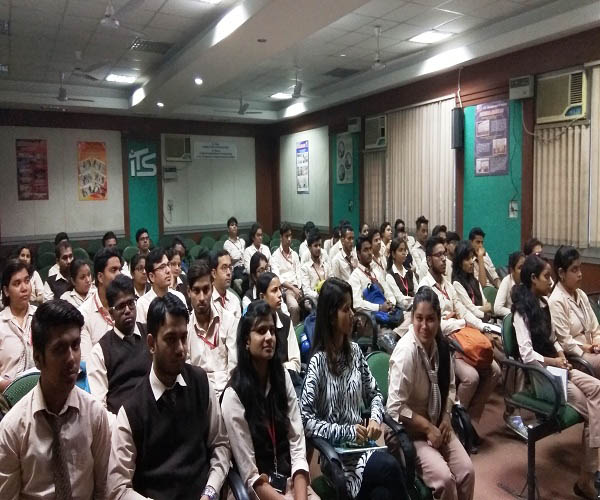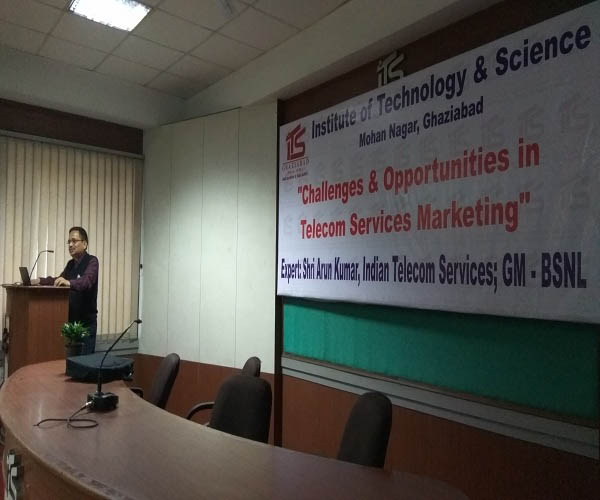 Full Date Of Event:
Wednesday, November 16, 2016
Hide Body Of News :
Mr. Arun kumar, is heading the value added services division of Bharat Sanchar Nigam Limited (B.S.N.L), where he is handling the responsibility of ensuring maximum profitable business through Managing VAS services and Corporate relationships. He started his career as I.T.S (1983 batch) of Indian engineering services and has done his post graduation from IMT-Ghaziabad. He is having more than 20+years of experience in management of consumer affair and different other roles in B.S.N.L across pan India.
He explained that value-added service (VAS) is a popular telecommunications industry term for non-core services, or in short, all services beyond standard voice calls and fax transmissions is known as VAS. However, it can be used in any service industry, for services available at little or no cost, to promote their primary business. He also explained the services and its various variations like enterprise services, IDC services, and enterprise data services in details.
At the end of the session, the vote of thanks was proposed by Dr. Abhinav P. Tripathi. The session was coordinated by Dr. Abhinav P. Tripathi.