Prof. Sartaj K. Sahni, famous honorary and distinguished professor from University of Florida, USA, has delivered a invited talk on 14th December, 2016, at I.T.S, Mohan Nagar, Ghaziabad. In this session, pioneer of data structures & Computer Scientist Prof. Sartaj K. Sahani delivered talk on "Dimensions of Data Structures & Algorithms".  
Image Of Events: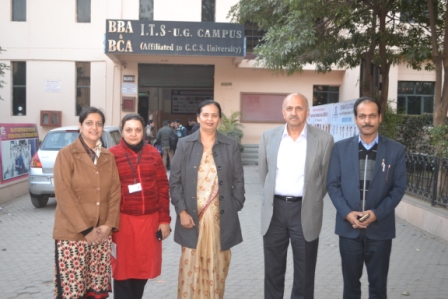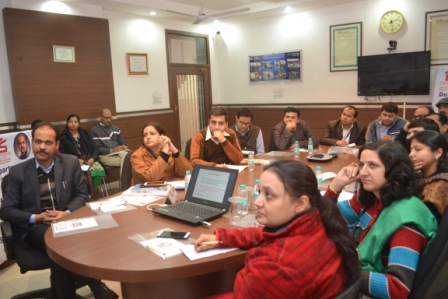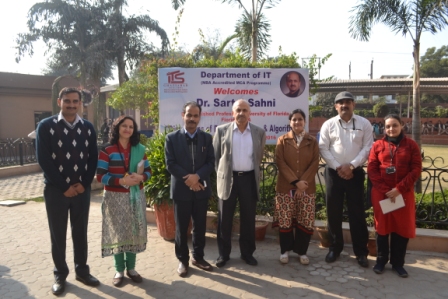 Full Date Of Event:
Wednesday, December 14, 2016
Hide Body Of News :
In his address, he explained the concept of Time and energy efficient computing and importance of energy conservations. Prof. Sartaj K. Sahni enlightened on the impact of energy efficient computing in information technology, evaluation of system performance along with time and energy metrics, involvement of super computers into these computing techniques, top 5 well established super computers, K Computers, Tianhe-1A, Jaguar, Ncubulae, Tsubane 2.0 , single core, multicore architechture, gaming industry, GPU, multithreaded programming, cache matrix multiplication.
He provided a detailed insight with his recent research and latest technique - Matrix Multiplication on GPUs. He also explained the method for effective programming by using example of matrix multiplication in terms of less memory consumption. He described that legacy single core codes will need to be rewritten to benefit from future advances in computer architecture and GPU performance can be increased if we do programming with millions of threads.
Dr Sunil Kr. Pandey, Director-IT, I.T.S Ghaziabad delivered vote of thanks to Prof. Sartaj K. Sahni. Prof. Sartaj K. Sahni also interacted with faculties and answered the queries raised during the session.