itsmn@its.edu.in | 8447744044 |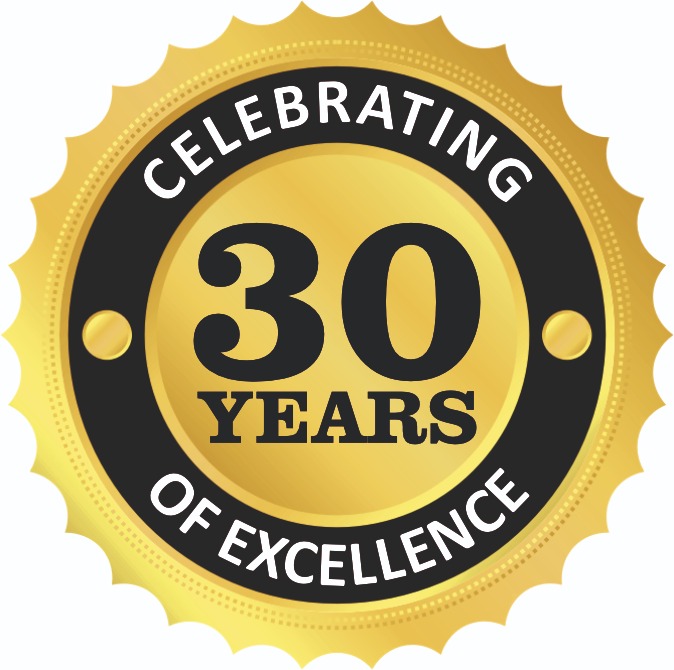 The corporate resource centre (CRC –IT) In association with Skill development cell and Technical clubs of Department of IT, Institute of Technology & Science Mohan Nagar Ghaziabad successful commenced a Value added module (VAM-2023) a Placement Preparation module on 11th of September 2023 for final year MCA students Batch(2022-24).
Image Of Events: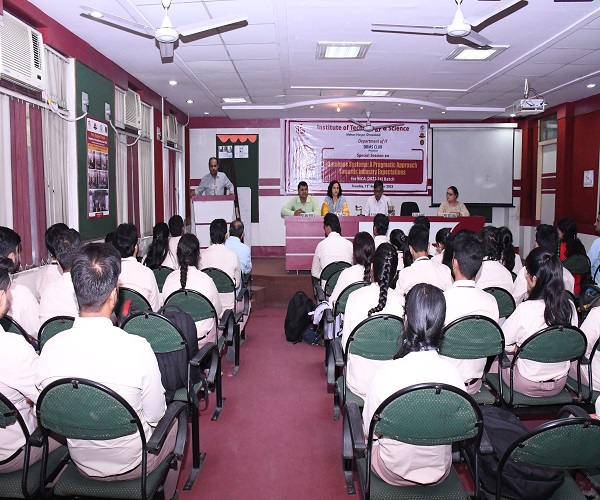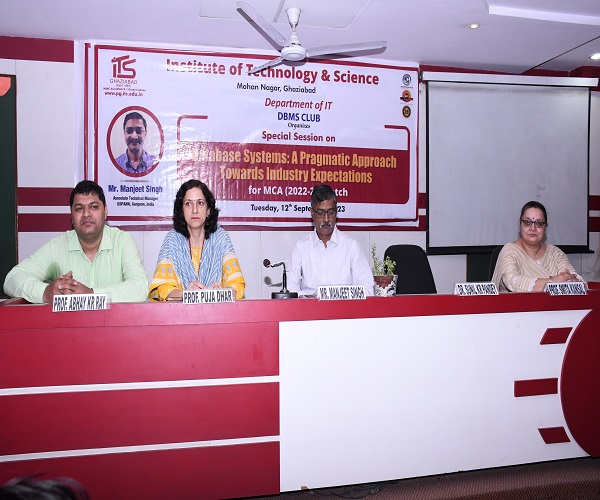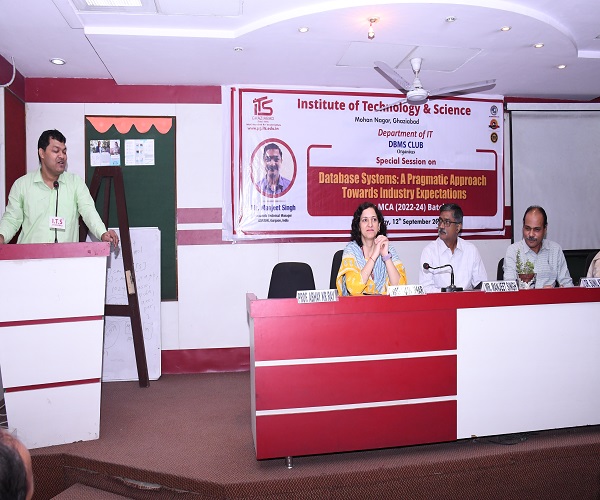 Full Date Of Event:
Thursday, September 14, 2023
Hide Body Of News :
The module was initiated to support students in their journey towards job placements by offering a structured and comprehensive set of resources and tools.  Director IT, Dr. Sunil Kumar Pandey motivated the students by provide a brief idea about the tips and tricks for better placement. Mr. Manjeet Singh,Associate Technical Manager, GSPANN Technologies Inc,Gurugram, India.  was the key resource person of this event, who discussed and demonstrated the Database concepts and PL/SQL in industry perspective.
This report outlines the objectives and outcomesfor the ongoing success of the module.
1. Objectives:
The primary objectives of initiating VAM-2023(the Placement Preparation Module) were:
To equip students with the essential skills and knowledge required for successful job placements.
To enhance students' confidence and preparedness for job interviews.
To improve the overall placement rate of our institution.
To provide our graduates with a competitive advantage in the job market.
2. Outcomes:
The commencement of the Placement Preparation Module has yielded positive outcomes:
a. Increased Confidence: Students have reported higher levels of confidence when preparing for job interviews and networking events.
b. Improved Placement Rates: Our institution has witnessed an uptick in the placement rate, with a greater number of students securing job offers in their desired fields.
c. Enhanced Resumes: Students have produced higher-quality resumes, leading to more favourable first impressions on potential employers.
d. Positive Feedback: The module has received positive feedback from students and faculty members alike, highlighting its practicality and effectiveness.
Conclusion:
The commencement of the VAM-2023 (the Placement Preparation Module) has proven to be a valuable asset to our educational institution, contributing to improved student outcomes in terms of job placements and interviews. With ongoing refinements and enhancements, we are confident that this module will continue to serve as an essential resource for our students as they embark on successful careers.