25th December, 2016 activity of 'Parivartan'- the Slum Education Programme, a CSR initiative of ITS, Ghaziabad was the grand and the most colourful Christmas celebration. The Marketing Club members (Marrecus Club) beautifully managed this celebration and showered countless gifts on the slum children. The children also got donated old toys.
Volunteers of the day – Shweta Sharma, Rashi Srivastava, Sudha Singh, Rakesh Dam, Vaishali Malik, Shivangi Agarwal, Priyanshi, Abhishek, Siddharth Singh, Urvashi, Satyapal Yadav, Arif Hussain, Vikas Babu and Satender Rana (Dev) started the activity with the prayer – 'Itni shakti humein dena data, mann ka vishwas kamjor ho na'.
Image Of Events: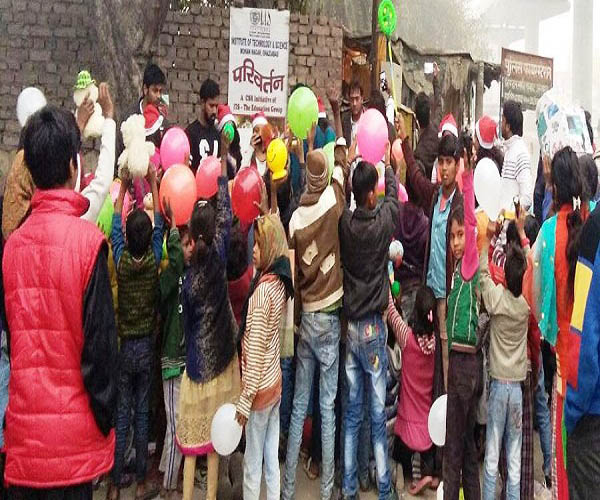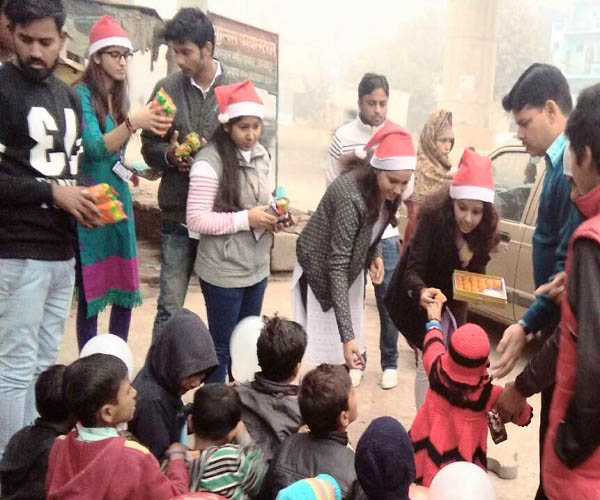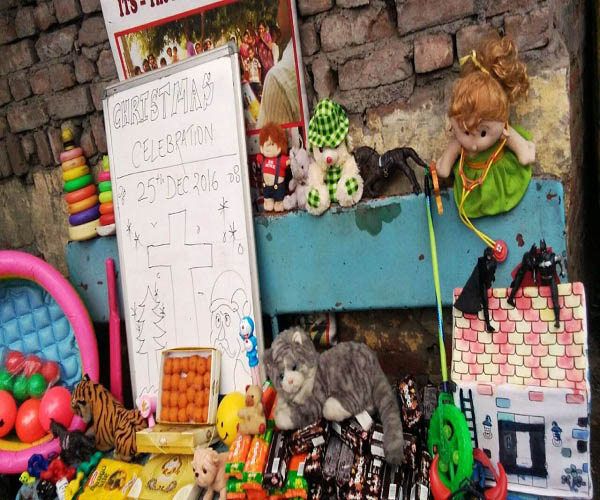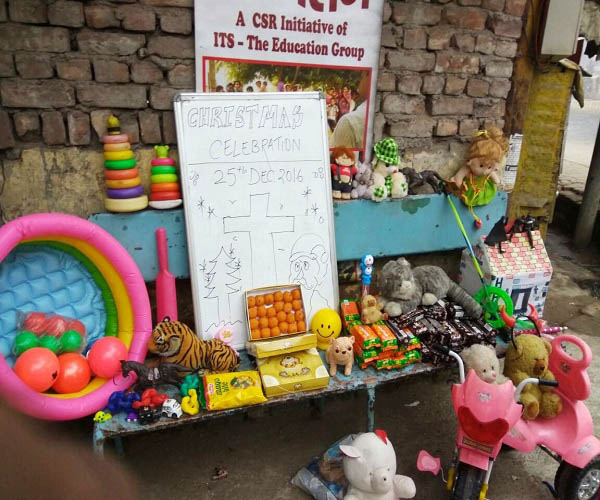 Full Date Of Event:
Sunday, December 25, 2016
Hide Body Of News :
The celebration started with the decoration of the spot with the colourful balls, stickers and the balloons. Then the children were informed of the significance of the day. They were told who Jesus Christ is, why Christmas is celebrated and why Santa Claus comes. Later a quiz was conducted to check the absorption of the knowledge shared and the best responses were appreciated with the on the spot attractive gifts.
The slum children were all overwhelmed to see the countless gifts and eatables brought for them. The old toys gifted by the students and faculty members of ITS, Ghaziabad were distributed among them. Besides Marketing Club volunteers had also brought for them lovely gifts like special cookies, balloons and chocolates.
The celebration ended with the distribution of Laddoos among all the children. Dr. Gopal Krishna Dwivedi accompanied and guided the volunteers as the faculty coordinator of the club.