Department of IT, I.T.S, Mohan Nagar, Ghaziabad Celebrated online 124thBirth Anniversary of Netaji Subhash Chandra Bose. Students of MCA were enthusiastic to participate in this celebration.
Image Of Events: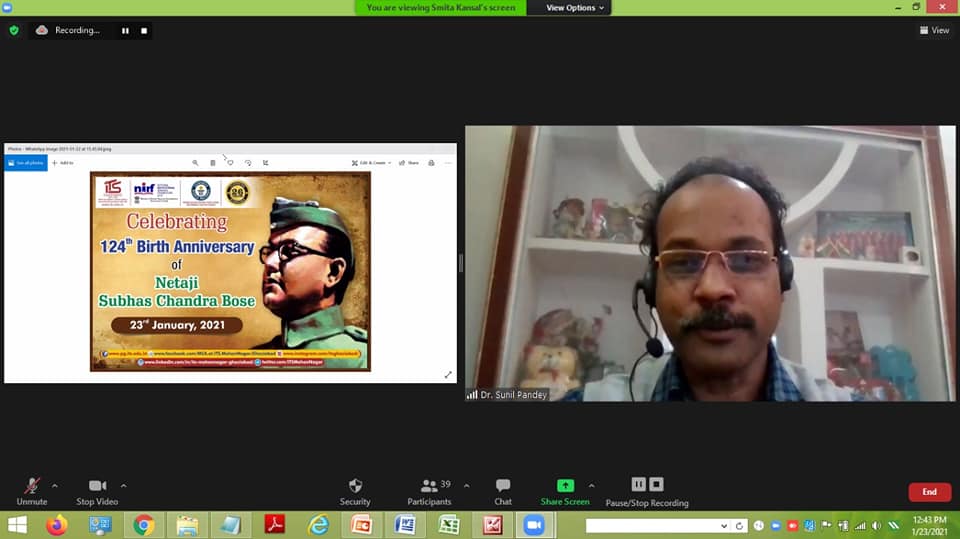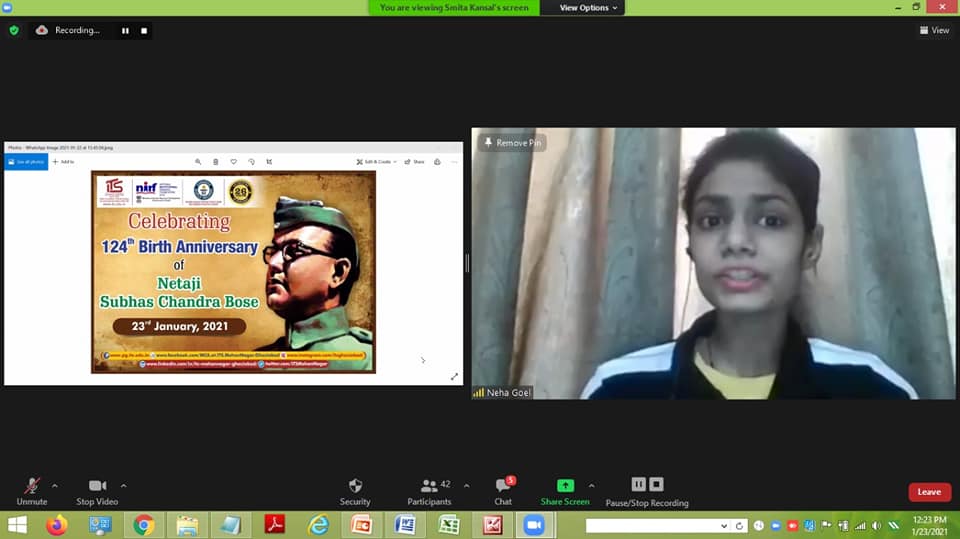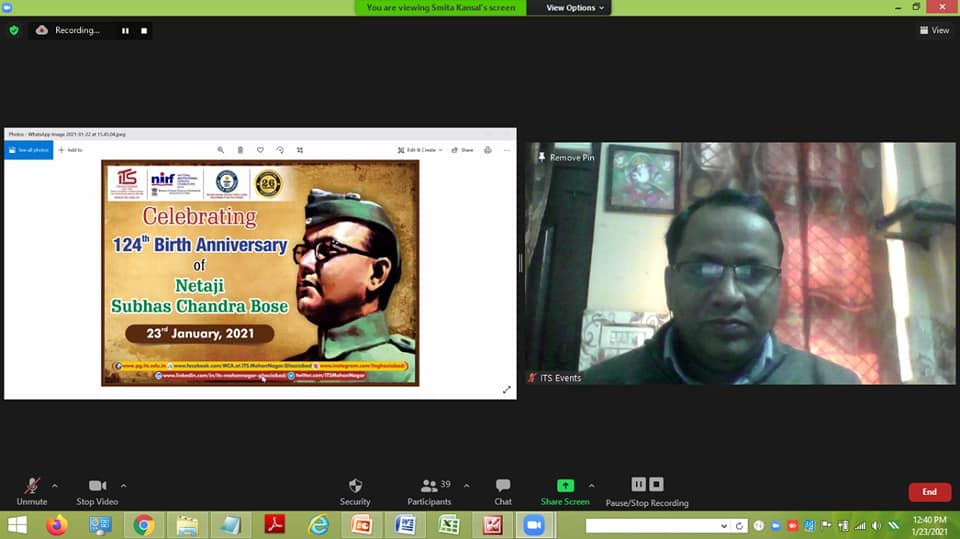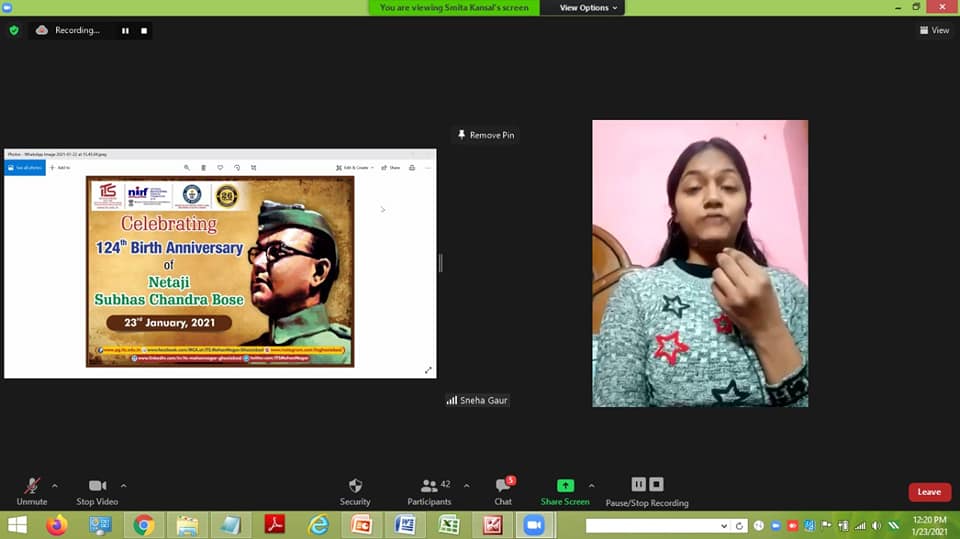 Full Date Of Event:
Saturday, January 23, 2021
Hide Body Of News :
While addressing the students Director-IT, Dr. Sunil Kr. Pandey said that NetajiSubhas Chandra Boseis known for his role in India's independence movement. A participant of the non-cooperation movement and a leader of the Indian National Congress. He was brave and a great freedom fighter, a great diplomat with full of patriotism. He was a brilliant student and intellectual and cleared the Civil Service exam in his first attempt. He was a true freedom fighter. He also appreciated the participation of students in various activities like speech and poem recitation.
Prof. Puja Dhar, Chairperson- MCA said while addressing said that students should follow the foot-steps of the freedom fighters like Neta Ji Subash Chandra Bose. He was a bright student as well as a good leader. She also appreciated the efforts of students of MCA who on a short notice prepared for this occasion.
Prof. Smita Kansal, Coordinator-MCA also wished students best luck and said that they too should build patriotism within them and should work for the betterment of country.
Faculty members of Department of I.T. also participated on this occasion by reciting poem and some presented their views on the biography of Netaji Subash Chandra Bose.
Students participated with full patriotism and were well prepared for this occasion. Their participation made this celebration more patriotic.