Tech next Club, Department of I.T, I.T.S, Mohan Nagar organized a "Online Workshop-On Responsive Web App Development with AngularJS" in Alumni Talk Series for MCA Students on 30th January 2021.
Image Of Events: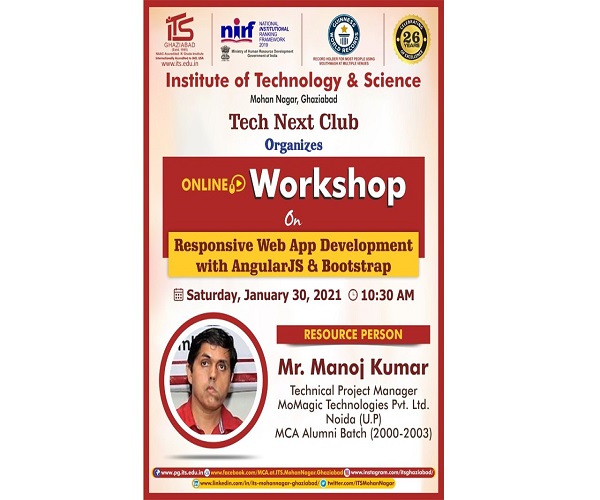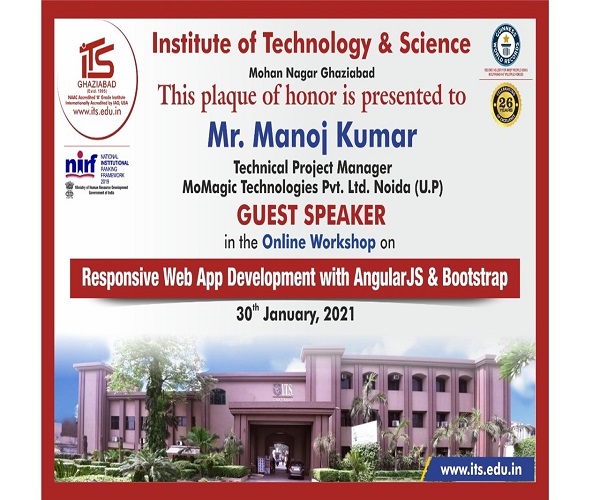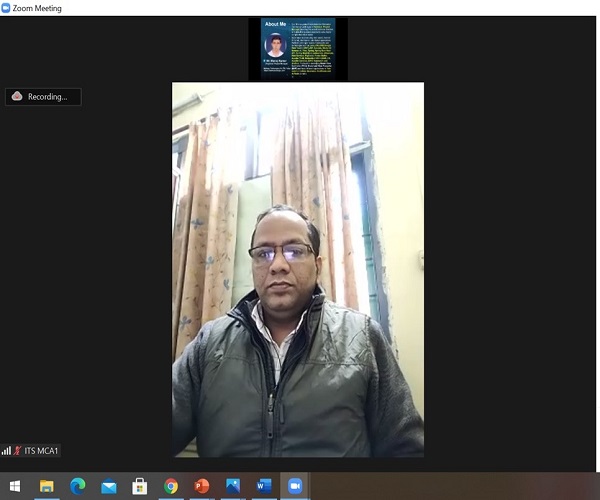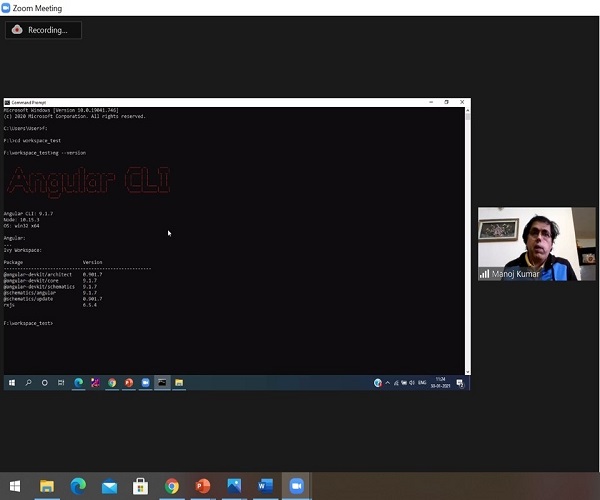 Full Date Of Event:
Saturday, January 30, 2021
Hide Body Of News :
Mr. Manoj Kumar MoMagic  was the speaker of this session. In the Session, Mr. Manoj Kumar talked about the Responsive Web App, Web Technologies, Node js, AngularJs HTML5, CSS 3 and Bootstrap. Mr. Kumar also demonstrated  developing responsive Web App. The session was very informative for students.