Department of Management I.T.S Mohan Nagar Ghaziabad organized alumni talk on the topic "Create opportunities, don't wait for Them" for MBA 3rd semester(2019-21)students on 31st October 2020.
Image Of Events: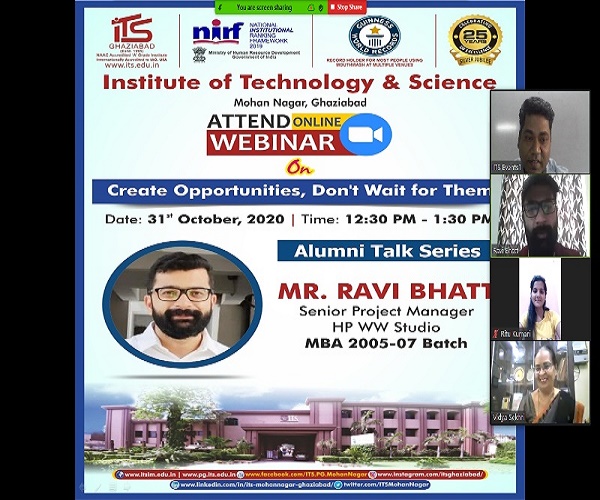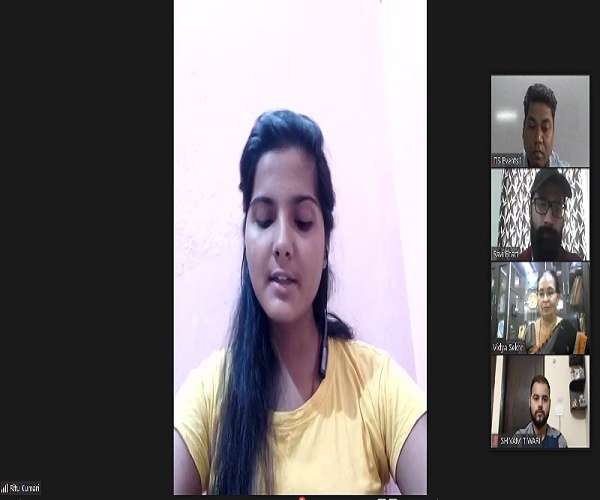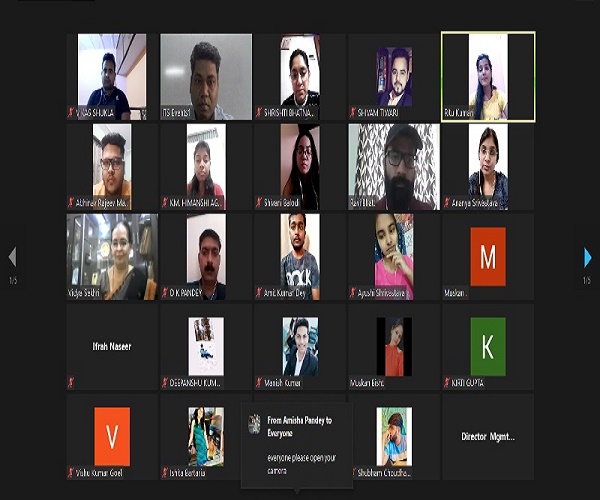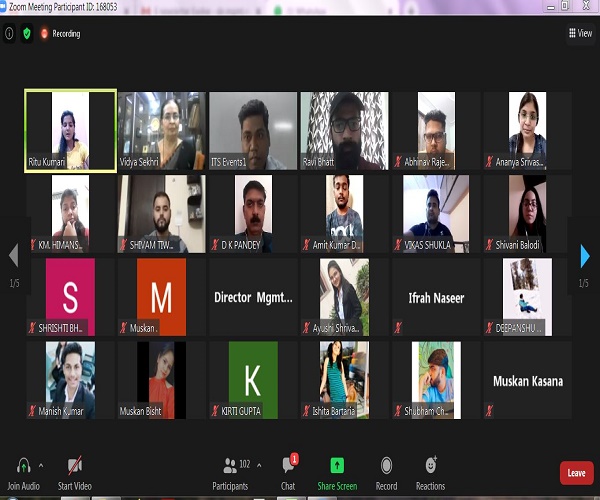 Full Date Of Event:
Saturday, October 31, 2020
Hide Body Of News :
The Guest speaker of the session was Mr.Ravi Bhatt who is the Senior Project Manager at HP WW Studio and he is alumni of batch 2005-2007 batch.
The session started with the welcome address of Director Management Prof.(Dr.) Vidya Sekhri . She suggested the students to grab the opportunities to become successful in this pandemic as well as she welcomed the Guest speaker with great enthusiasm.
Mr.Ravi Bhatt delivered a very motivating and inspiring session where he shared the valuable lessons to the students which they should implement in their lives to be successful. He talked about personal and professional aspects that how one should focus on their career.
 He added that one should not wait for the opportunity to knock the door if you find it one should grab it. He also added that one should not lose hope. He also told that one should be opportunistic by using the right mindset and one should be aware of the current scenario as it is need of the hour.
He shared his college experience as well. He also told the need and requirements for being the digital marketer with regard to current scenario and he advised the students to take the certification course for preference. He also added to BE DIGITAL GO DIGITAL. At last he also gave the mantra to be successful that "ONE SHOULD NOT BE A BOSS BUT SHOULD BE A GREAT LEADER" and should deliver the best and should be honest whatever they do.
The session was very interactive and informative with students asking various questions. At last the Director Management presented the virtual plaque to Mr. Ravi Bhatt.