Management faculty members Prof. Yachna Malhotra, Dr. Indraneel Mandal, Prof. Charul Agarwal, Dr. Gurpreet Kaur, Prof. Mansi Singh, Dr. Neeraj Sanghi, Dr. Mayank Sharma, Dr. Vinay Kumar Srivastava, Prof. Smita Barik and Prof. Shikha Aggarwal form I.TS School of Management and Institute of Technology and Science, Ghaziabad attended the AICTE conclave on the theme "Implementation of NEP 2020: Facilitating Engineering Education in Indian Languages" organized by AICTE at AICTE, Head Quarter, New Delhi.
Image Of Events: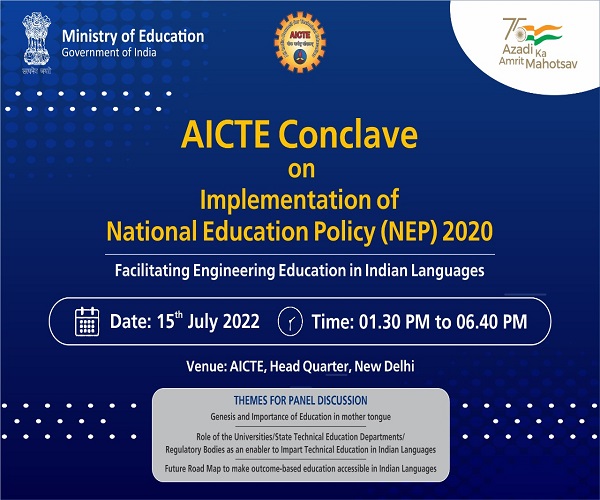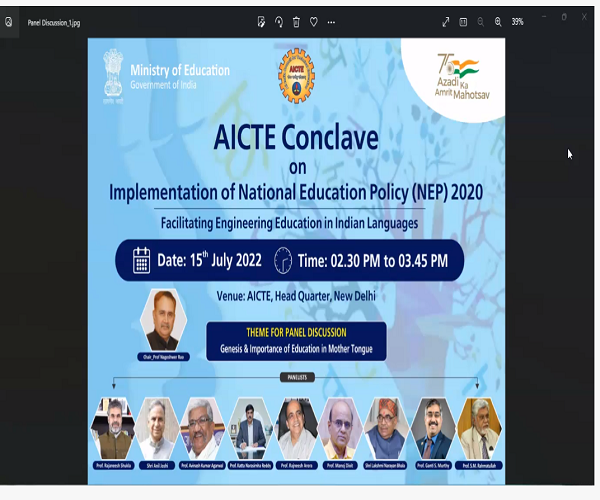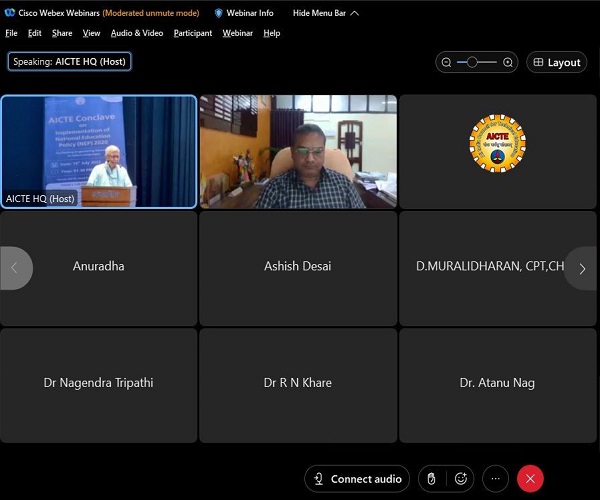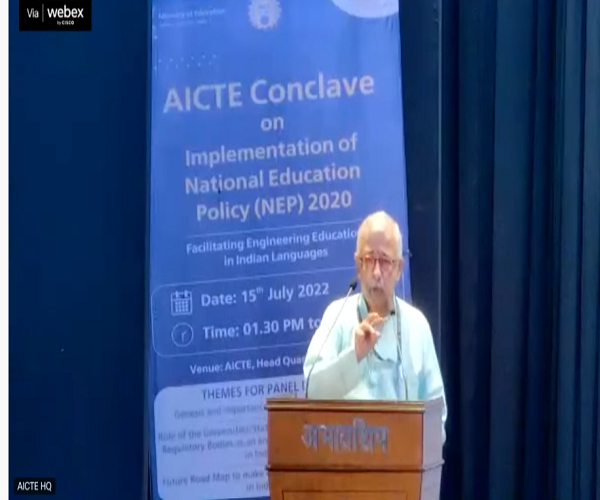 Hide Body Of News :
The focus of the conclave was on the fact that for too long technical education in this country has been conducted in English and the time may have finally come for moving over to various Indian languages which can make it easier for the students to both understand and express themselves.
The dignitaries gracing the occasion included Shri Anil Sahasrabudhdhe, Chairman of the AICTE; Shri Chamukrishna Shashtri, Chairman of the High Powered Committee on the Promotion of Indian Languages, Ministry of Education, Government of India; Shri Santosh Kumar Taneja from the Sankalp Foundation Trust; Director of the Faculty Development Cell of the AICTE; and Shri Rajeev Mahajan, Member Secretary of the AICTE; Prof. M.P.Bhunia, Vice Chairman of the AICTE. Each of them offered their considered thoughts on different aspects of this mammoth project.
The conclave saw participation by several heads of institutions of colleges and universities from across the country, several of whom were felicitated for their contribution in popularising technical education in local languages. Over a thousand participants joined the conclave online from various parts of the nation. A few students were invited to share their experiences in learning in languages like Marathi, Hindi and Telugu.
It turned out to be an inspiring exchange of minds as all agreed on the significance of diversifying technical education in the vast repository of languages in a country like India.