itsmn@its.edu.in | 8447744044 |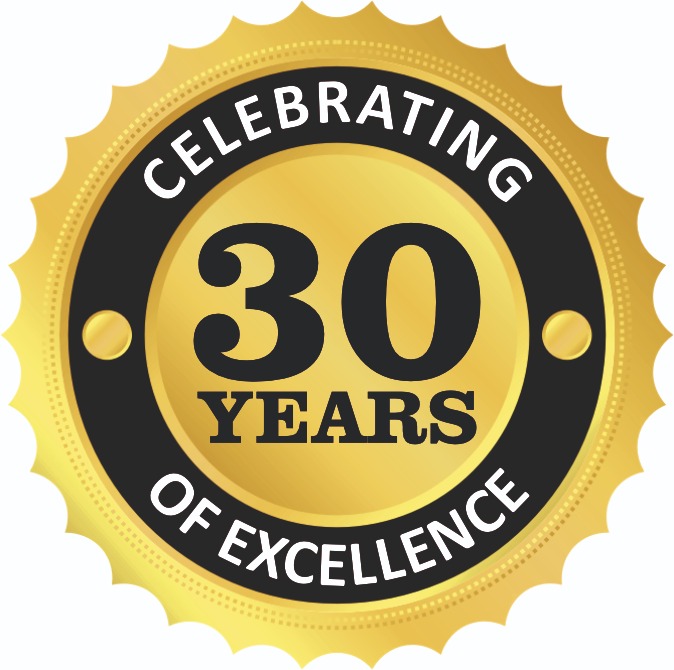 Institute of Technology & Science, Ghaziabadorganized an interactive session with Mr. Anurag Muskan, a renowned Media Personality and TV News Anchor, as a part of the "AARAMBH-2023"- Orientation Program for the participants of MBA (2023-25 Batch) on 7thOctober 2023.
Image Of Events: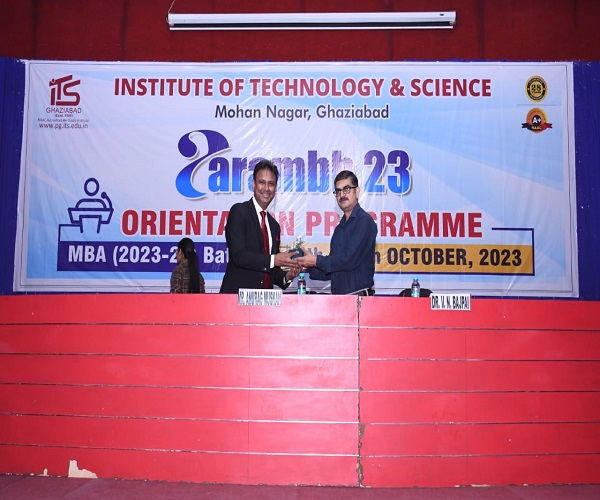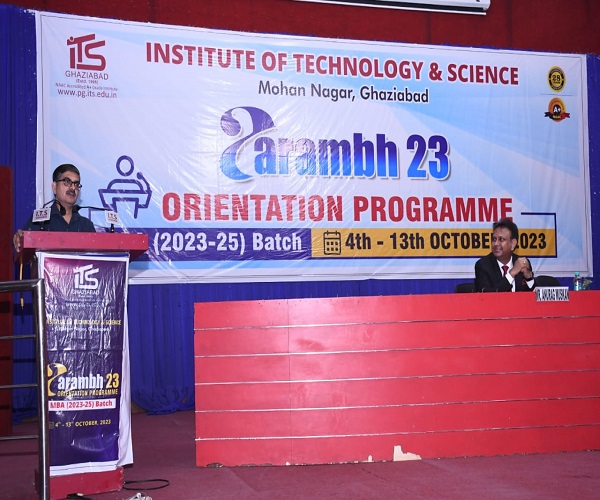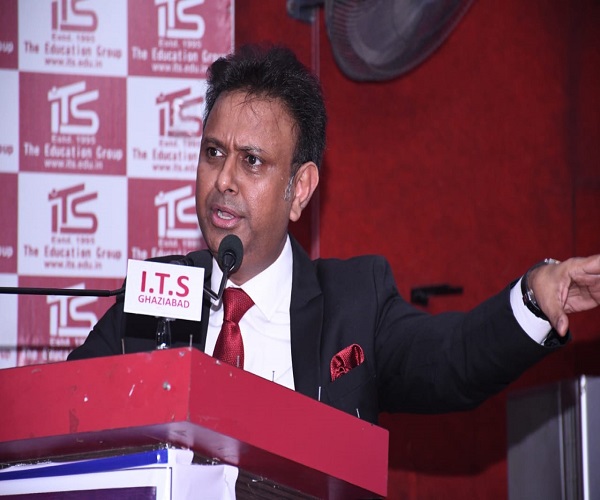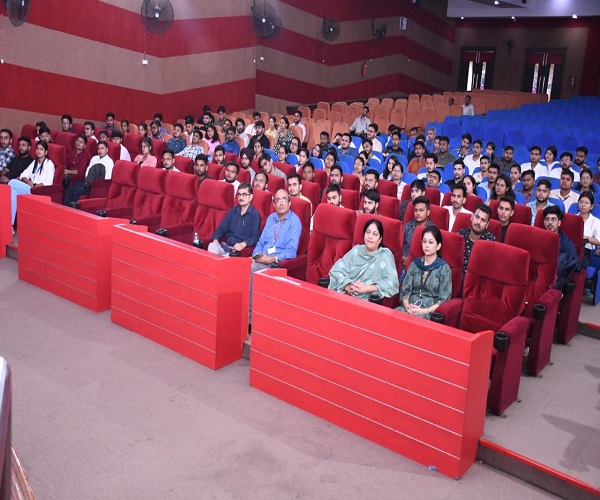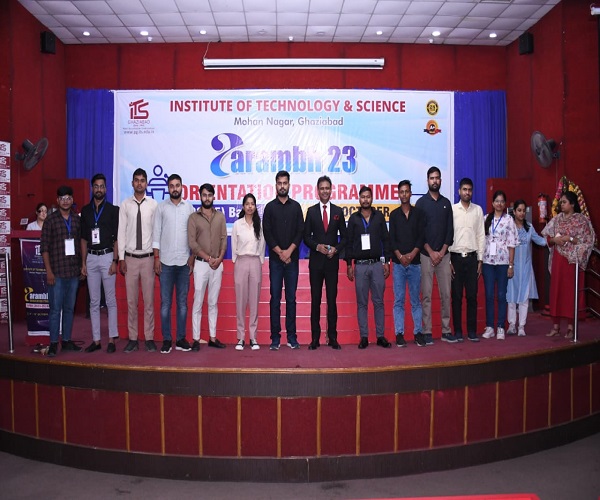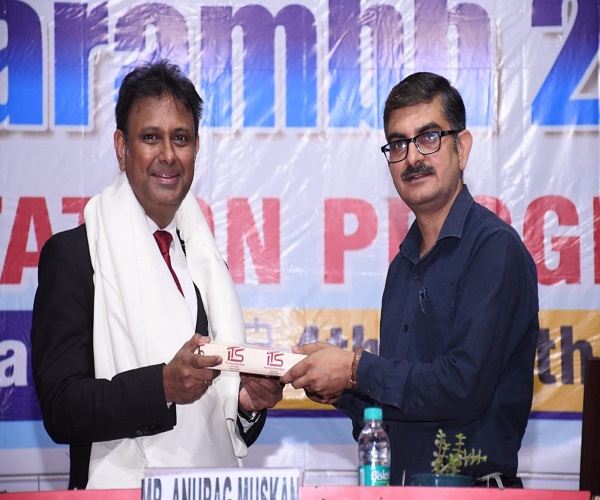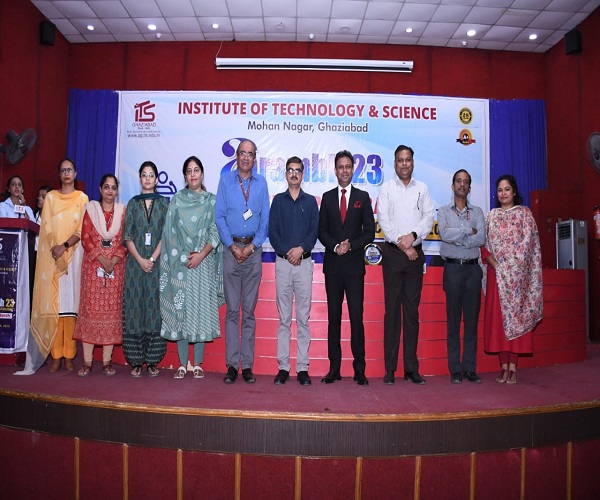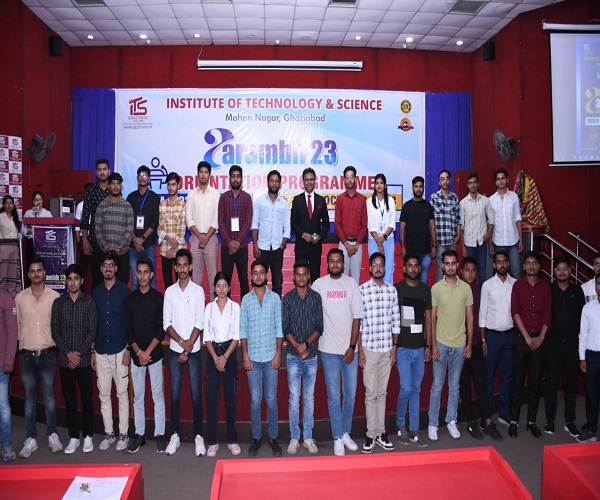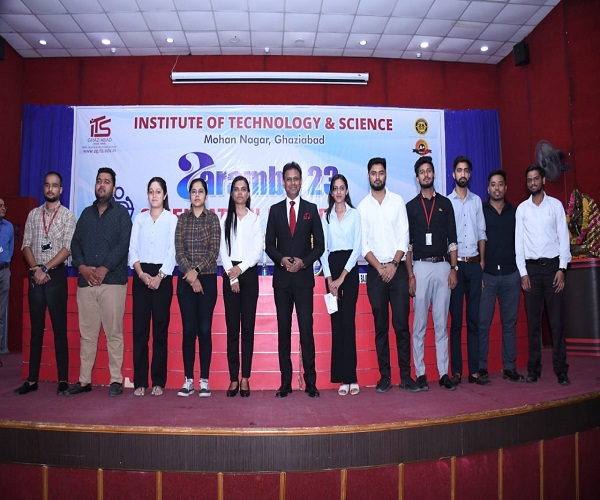 Full Date Of Event:
Saturday, October 7, 2023
Hide Body Of News :
Dr. V N Bajpai, Director of the Institute extended a warm welcome to Mr. Anurag Muskan. Mr. Muskan delivered a captivating and engaging session on "Understanding Self and Succeed".In his address he shared his wealth of knowledge and experiences from the world of journalism, offering valuable insights into the fast-paced and competitive media industry. He effortlessly connected with the students, using real-world examples and anecdotes to illustrate the challenges and opportunities in news reporting. By emphasizing the importance of critical thinking and adaptability, Mr. Muskaninspired the students to approach their professional journey with a sense of purpose and enthusiasm. His session was a resounding success and undoubtedly left a lasting impression on the newly admitted batch of the MBA program.
The second session of the day wastaken by Mr. SurinderSood, Director(PR),I.T.S The Education Group. In his session Mr. Soodinspired the students by rekindling their passion and establishing a sense of purpose. He provided priceless advice on how to develop resilience, see obstacles as opportunities, and realizethe importance of self-belief. His emphasis on lifelong learning, goal setting, and action created a lasting impression on the students, reaffirming their resolve to pursue excellence.
The post lunch session of the day was an interaction of Alumni of MBA Program with the new batch. The speakers of the session were Mr. Ravi Bhatt, Senior Project Manager-HP WW Studio(MBA Batch 2005-07), Ms. Sneh Deputy Manager-Pearson(MBA Batch 2011-13),Mr. YatinGoel, Business Analyst Genpact(MBA Batch 2018-20), and Mr. Aman Gupta, Associate Analyst- EY(Ernst &Young)(MBA Batch 2018-20). The alumnishared theirsuccess stories to assist, inform, and direct students in their decision-making process. The discussion led by Dr. Nitin Saxena, Prof.Durba Roy, AVP, CRC Department, and Ms. RenuBalaGautam, CRC(Head) focussed on how students can progress on their academic journey and achieve professional excellence.