1st Janurary, 2017 activity of 'Parivartan'- the Slum Education Programme, a CSR initiative of ITS, Ghaziabad was a warm welcome of the New Year with the distribution of the donated winter clothes to the slum dwellers of all age groups.  Volunteers of the day – Rishu Kejriwal, Aashi Sharma, Rakesh Dam, Bikram Parajuli, Dhrubajyoti Rongpi, George Rudolf Henry, Dipanker Pramanik, Ujjwal Choudhary, Satyapal Yadav, Arif Hussain, Vikas Babu and Satender Rana (Dev) started the activity with the prayer – 'Itni shakti humein dena data, mann ka vishwas kamjor ho na'.
The talk of the day started with the welcome of the New Year. The children were advised to think over the right and the wrong deeds and the decisions of the previous year and to take the suitable and manageable resolution for the new year.
Image Of Events: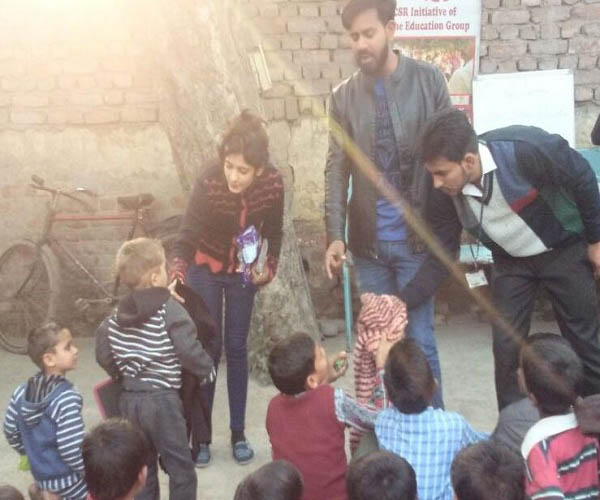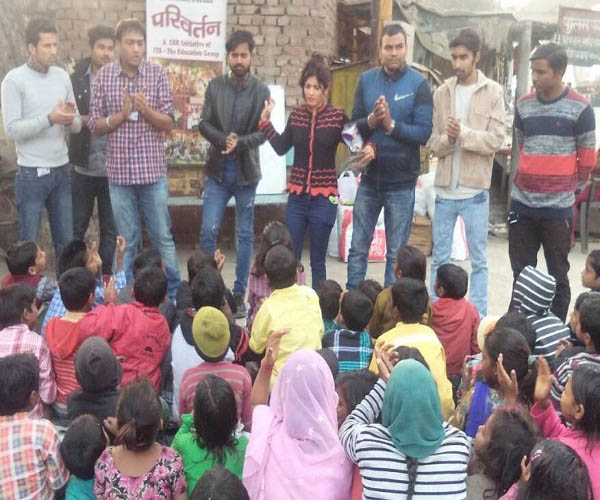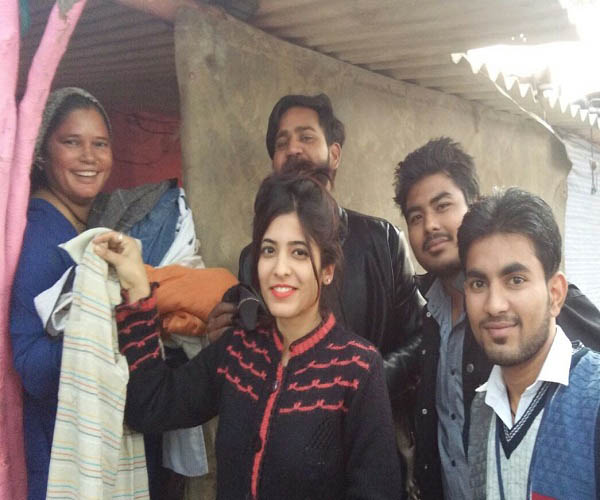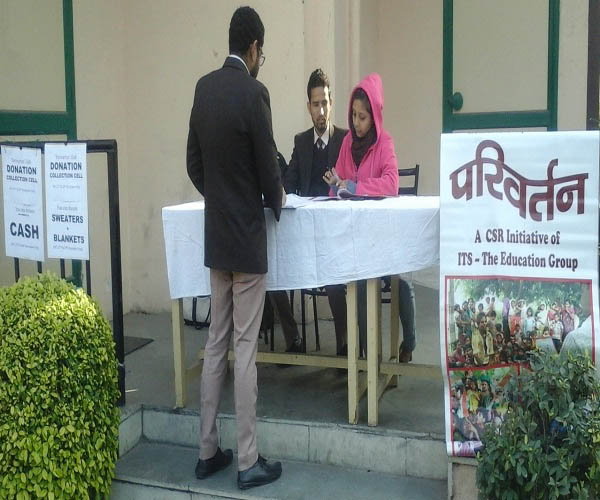 Hide Body Of News :
This day again pulled in big crowd as the slum dwellers had seen the big bags and sacs full of woolen and other clothes. Actually these clothes had been donated by the generous faculty and staff members and the students of ITS, Ghaziabad. The distribution started with the slum children first. In the first lot, woolen and other clothes of children were distributed. In the second lot, clothes and woolens were donated to the assembled ladies followed by the gents. Finally around six bags and sacs full of clothes were distributed to the really needy and poor people from the slum and some passersby who implored in hope.
The celebration of New Year and the distribution of clothes ended with the distribution of biscuits and chocolates among all the children. Mr. Arif and his team effectively and successfully managed the task.