8th Janurary, 2017 activity of 'Parivartan'- the Slum Education Programme, a CSR initiative of ITS, Ghaziabad witnessed an overwhelming number of children. A total of 85 slum children attended this Parivartan activity in spite of freezing winter winds.   Volunteers of the day – Harsh Raj, Ritu Shukla, Aanchal Grover, Ansh Gupta, Amaan Siddiqui, Kapil Verma, Bikram Parajuli, Arif Hussain and Satender Rana (Dev) started the activity with the prayer – 'Itni shakti humein dena data, mann ka vishwas kamjor ho na'.
The talk of the day started with the theme of Clean India and Green India. The children were told about the significance of public awareness and public efforts in keeping a country clean and green. Examples of some really clean countries from European, Asian and American continents were quoted with an emphasis on the fact that overall cleanliness is achieved only when the citizens of the country decide to do so. The briefing culminated with a practical session on cleaning the teaching-learning spot in which the slum children participated actively.
Image Of Events: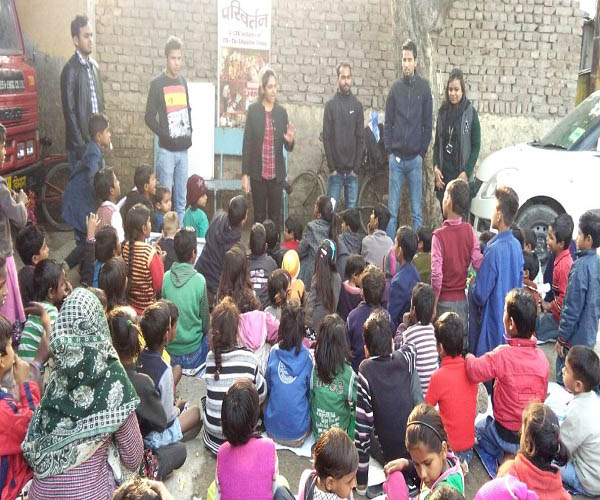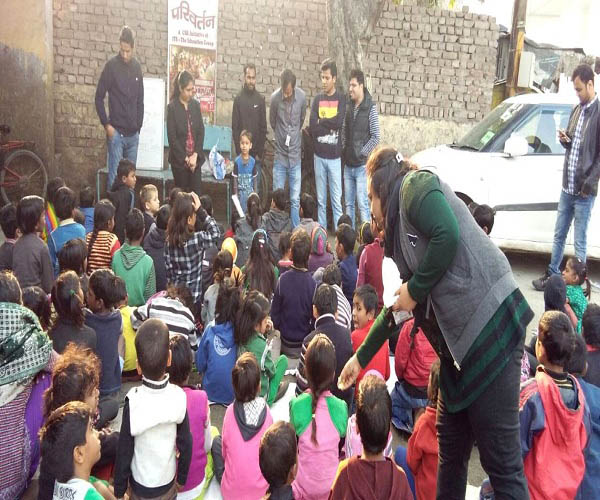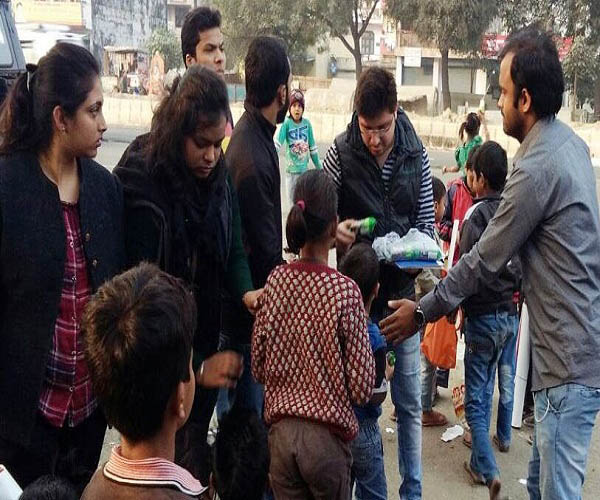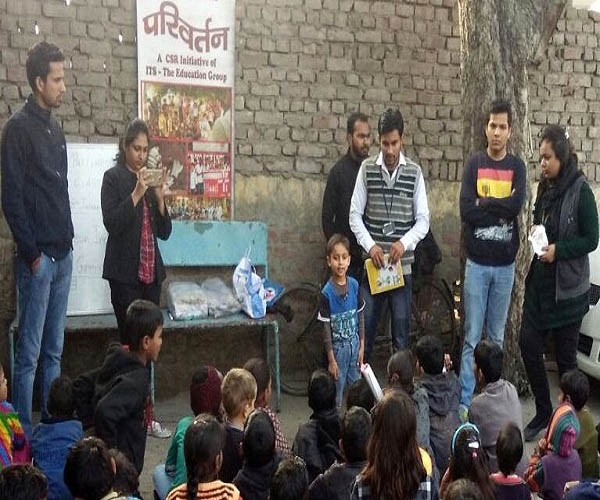 Hide Body Of News :
Second session of the day was a routine revision session in which the children practiced counting, alphabets and tables. They also enjoyed practicing two poems – Koyal and Hathi.  The class of the day ended with the distribution of biscuits and chocolates among all the children. Mr. Arif and his team effectively and successfully managed the task.