I.T.S Mohan Nagar, Ghaziabad celebrated New Year at 'Parivartan' – The Slum Education Programme on the 31st of December, 2021.
Image Of Events: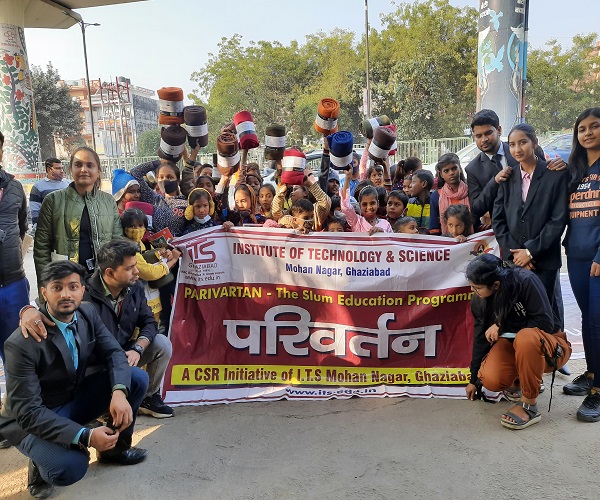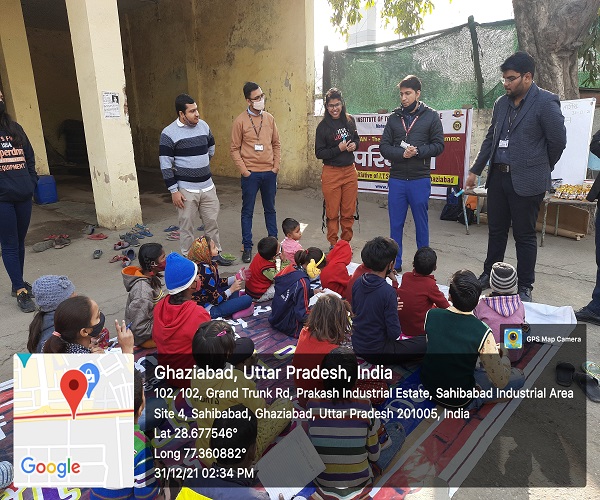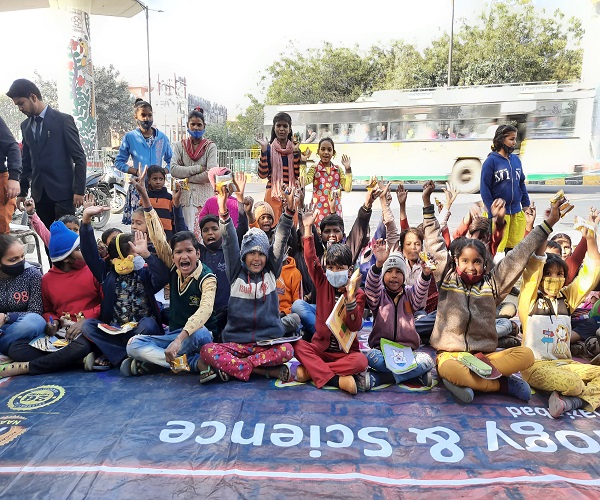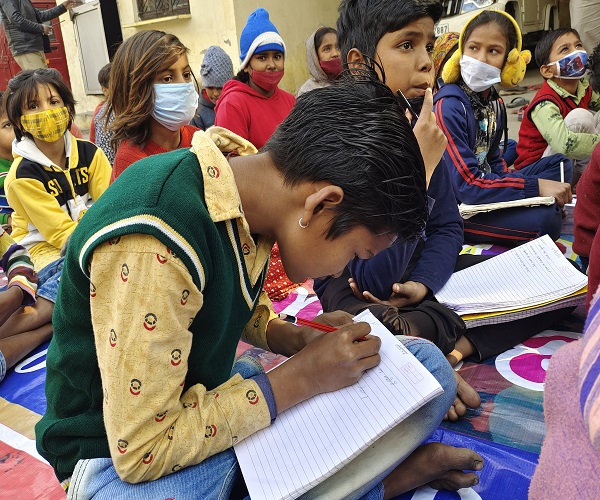 Full Date Of Event:
Friday, December 31, 2021
Hide Body Of News :
The volunteers for the day included Manjeet, Surendra, Manvi, Priyanshi, Shobhit, Rupali, Reema, Abhijeet, Shailesh, Ishvi, Akash, Vidhu, Naitik, Komal, Mahima, and Anubhav. The day started with a session on basic maths. Manvi took the initiative as she called up students to the board and asked them to work out simple problems on addition and subtraction.
Next Surendra came forward to enlighten the students on the importance of cleanliness. Keeping things interactive, he posed commonplace situations before the learners, to which the latter responded with enthusiasm. Prof. Lokesh Upreti joined in to remind the children that they needed to remain vigilant against diseases like dengue. Interestingly, while the kids were aware of malaria, they seemed to be ignorant of the nitty gritties of newer phenomena like dengue. 
The major undertaking of the day was the distribution of blankets provided by the institute. Some of the parents of the children had also accompanied them for the purpose. Keeping the overall purpose in mind, it was decided that each family should receive at least one blanket.
As usual, the day concluded with the distribution of muffins and Melody toffees. Prof. Upreti presided over the proceedings of the day. Prof. Ashutosh Sharma ensured that the volunteers present took care of their respective responsibilities.