3rd December, 2016 activity of Utthan Lab, a CSR initiative of ITS, Ghaziabad was a colourful and funfilled activity in which around 150 students enjoyed outdoor games along with regular academic activities.
Volunteers of the day– Akanksha Trivedi, Abhinav Gupta, Shubham Mendiratta, Sumit Kumar, Jayjita Sarkar, Ujjwal Chaudhary, Manoj Kumar Sharma, Aanchal Grover and Satender Rana (Dev) started the day with the prayer 'Humko mann ki shakti dena, mann vijay karein, doosro ki jay se pehle khud ki jay karein'.
Image Of Events: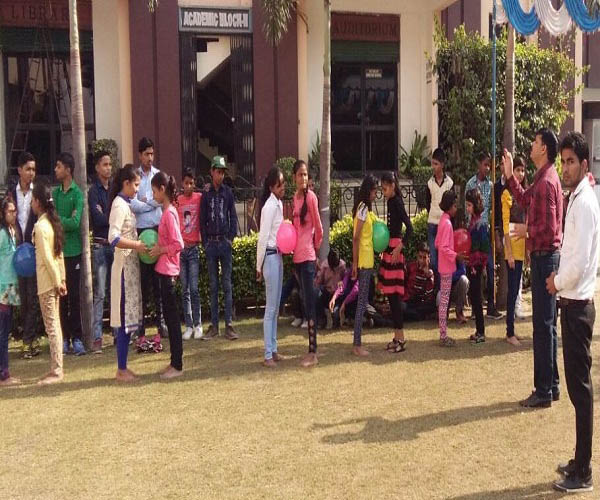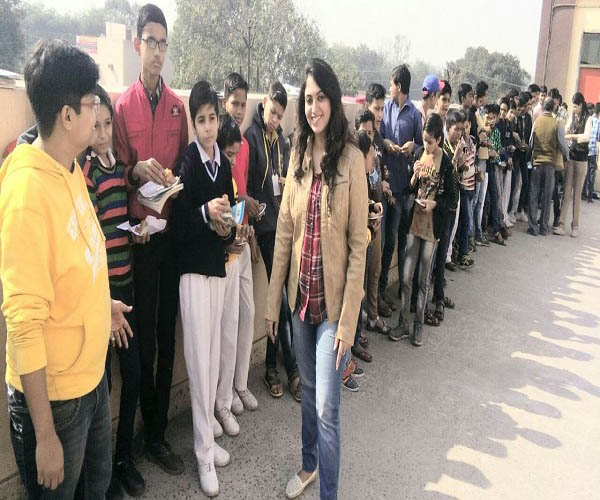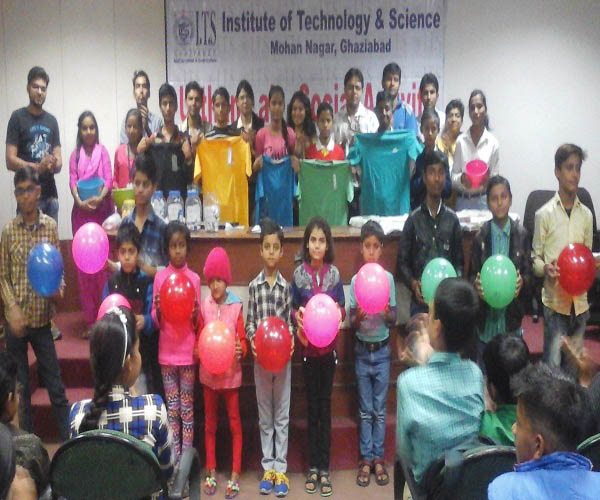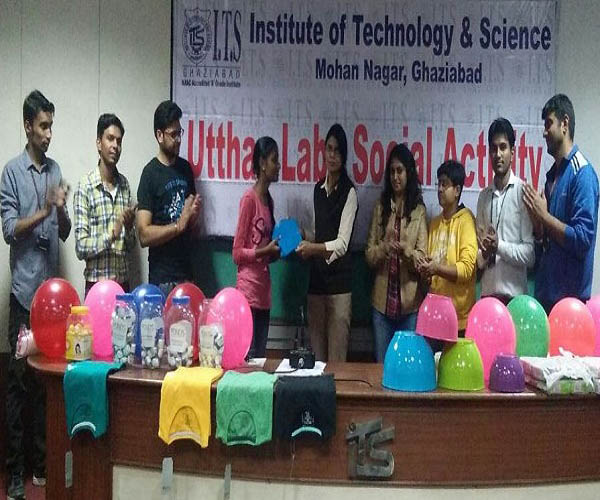 Full Date Of Event:
Saturday, December 3, 2016
Hide Body Of News :
The first session of the day was a technical session on 'Demonetization'. Surprisingly the little student did not know the term 'demonetization' although they were very much familiar with the ban on big value currency. The term and the consequences were very well defined and described for them with day to day examples.
A brief on 'Pollution' was also made for the children as they are going to shape the future of the country soon. They were reminded of the smog, suffocation and irritation in eyes due to heavy pollution around Diwali which has not yet gone back to normal levels. The children were also appealed to take serious precautions for making NCR a better place.
The Second Session of the day was a five-fold task to be performed in the computer labs. The children were asked to do the following five things on computer – writing self introducation in MS Word, Making a short PowerPoint presentation, Identifying and opening MS Excel, Finding 'Demonetization' in Google Search and opening the recited prayer on Youtube. The volunteers and the lab experts guided them as per requirement. The best 36 performers were appreciated with the attractive prizes.
The last session of the day was Outdoor Games. The children participated in the double race competition. The first round was a 'Ball on Belly Race' in which the children had to run in pairs holding the ball between their tummies with the hands on their back. Those who qualified the first round ran the individual race in the second round. Final winners were felicitated with attractive brand new t-shirts. Other runners were also awarded with big plastic bowls and balls. Ponds Cold Cream and the packets of cream biscuits were given to all the children at the end of the activity. Samosas and cold-drinks were served as usual. Dr. Gopal Krishna Dwivedi guided and accompanied the volunteers as the faculty coordinator of Utthan Lab.