3rd January, 2016 activities of 'Parivartan', the Slum Education Programme, a CSR initiative of ITS, Ghaziabad celebrated the beginning of the New Year by distributing hundreds of clothes and toys to slum children. These clothes and toys clothes were donated by the faculty members, the staff members and the students of ITS, Ghaziabad.
Image Of Events: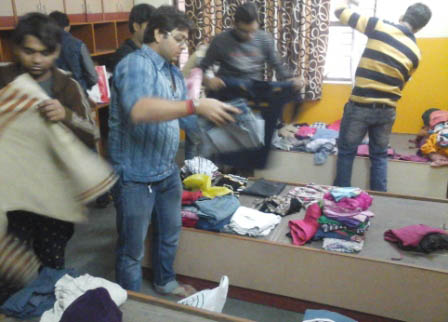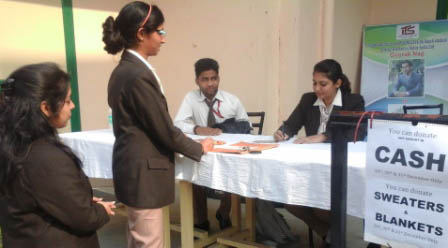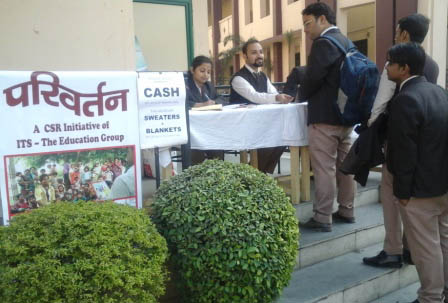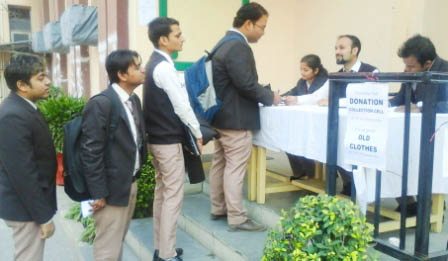 Hide Body Of News :
Volunteers of the day – Priyanka Gupta, Aman Jaiswal, Akhilesh Sharma, Tushar Gupta, Sher Singh Chauhan, Ankur Agarwal, Sagnick Das, Akansha Saxena and Satender Rana started the class with the regular check of the hygiene and personal grooming of the slum children.
At the Sahibabad slum, it was a big pleasant surprise for all – the children, their parents, the passersby and even the fire brigade staff – who saw the big sacs full of clothes and toys being unloaded from the car of Parivartan volunteers. After the short revision of the previous lessons, the distribution of the donated clothes started. All little hands were up to grab their favourite colours and shapes. The grownup children were more interested for the clothes whereas the small children preferred toys.
At the Vasundhara slum, the distribution of clothes started immediately after reaching the venue. To the surprise of the volunteers, within 10 minutes, more than150 children were struggling in the queues to get their fair share. Many ladies and gents residing in the area also expressed their choices and expectations which were paid sufficient heed resulting in smiles and blessings.
The activities at Sahibabad and Vasundhara ended with the distribution of cookies and chocolates among all the children. Prof. Gopal Krishna Dwivedi guided the volunteers and enjoyed the visit as the faculty coordinator of CSR activities.