With an objective to create best learning opportunities to MCA Students, Department of IT, I.T.S Mohan Nagar Ghaziabad has organised session in the Video Conferencing Series on "Voice Over Internet Protocol" through Video Conferencing on 24.7.2019 at Institute premises.
Image Of Events: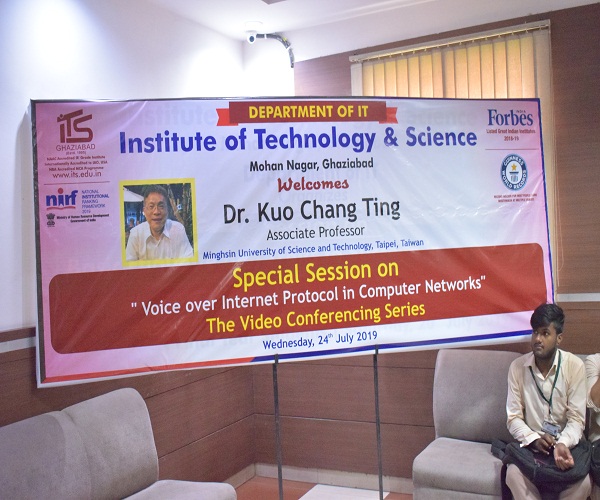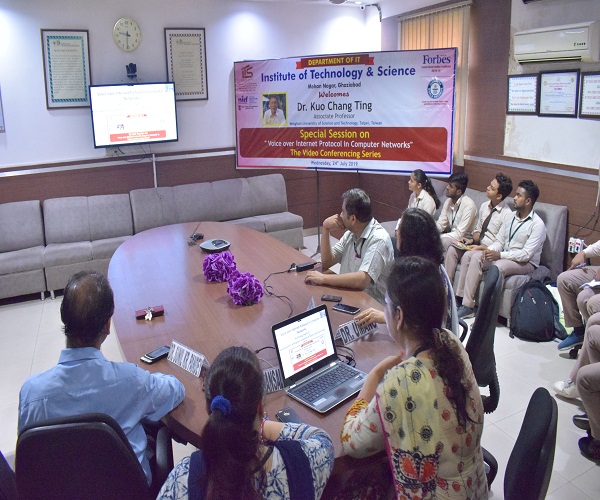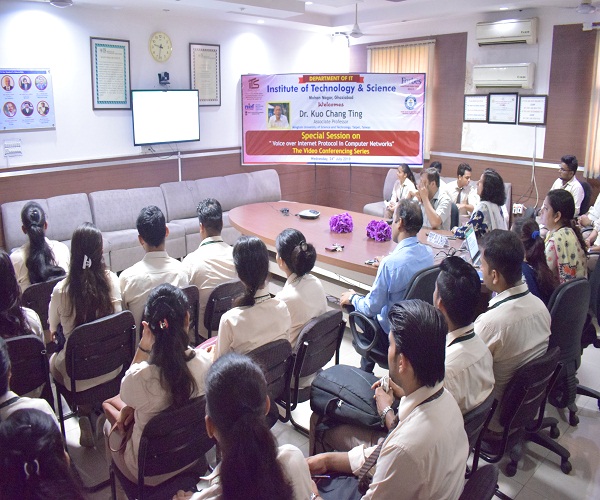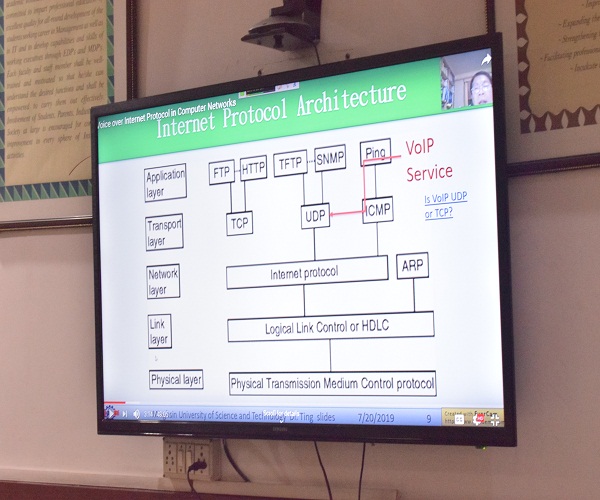 Hide Body Of News :
In Session, Prof Kuo-Chang Ting, Minghsin University of Science & Technology, Hsinchu, Taiwan interacted with faculty &Students. Prof Ting discussed about Internet Protocol Architecture, VoIP Service, VoIP Connections, SIP and it's related examples. he has also focused on switching methods, Circuit Switching, Packet Switching and its comparison, benefits and disadvantages to depth understanding of concepts.
This event was in the series of Invited talks through video conferencing by international speakers of repute by Dept of IT of the institute with an objective to provide the detailed insight of the latest developments in technology, research issues and futuristic development of MCA Students.
At the end of session, Dr Sunil Kumar Pandey Director (IT) interacted with students and conclude the session. Dr Pandey advised students to enhance their technical, interpersonal and research skills. 
It was overall good learning experience for all the participants.