Department of IT organised Special Session on "Angular JS in Alumni Talk Series" on Monday, 22nd July 2019.
Image Of Events: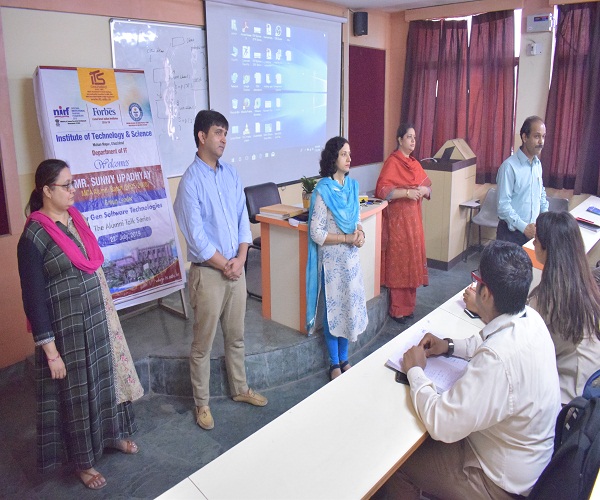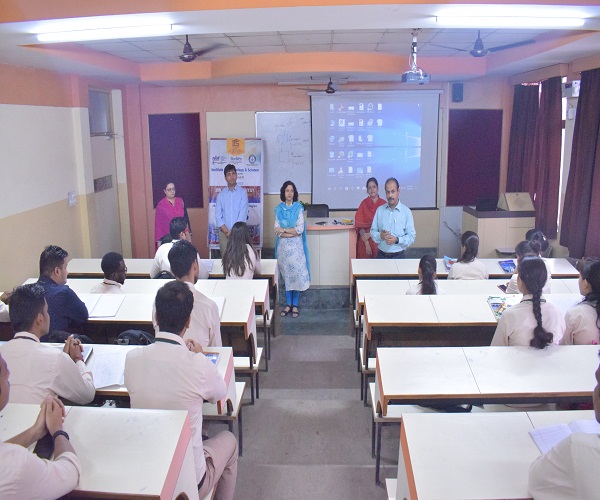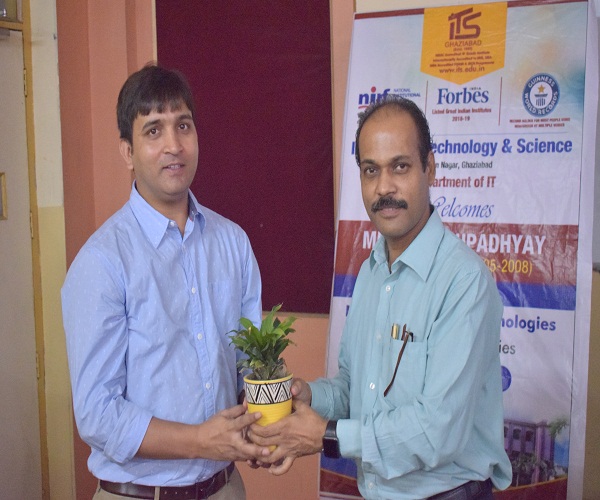 Hide Body Of News :
For this session, I.T.S MCA Alumni, Mr. Sunny Upadhyay,(MCA Batch2005-2008), Group Leader, Newgen Technologies was invited to conduct this sessionand address the MCAStudents.
In this session, Mr. Upadhyayinteracted with existing students and discussed about latest trends and technologies like Angular JS, ORA Model. He has alsofocused on JSON, Understanding of Angular, Installation Process and also upgradation from angular js to angular 4. He has also guided them to focus on individual enhancement of technical and communication skills.
He suggested to students to do hands on Annotations, Servlet and REST Services for better understanding of concept.
He has also suggested How to prepare for a career of choice and succeed. Mentioning about the latest trends he said that in spite of all developments the core remain almost same and hence fundamentals needs to be worked upon and should be made strong. It was truly mesmerizing to listen him and his thought process.
This event was in the series of Invited talks by eminent alumni of repute by Dept of IT of the institute with an objective to provide the detailed insight of the latest developments in interpersonal skills, technology, research issues and futuristic development.
Mr Upadhyay has also interacted with students and answered queries asked during the session.
It was good experience for participating students.